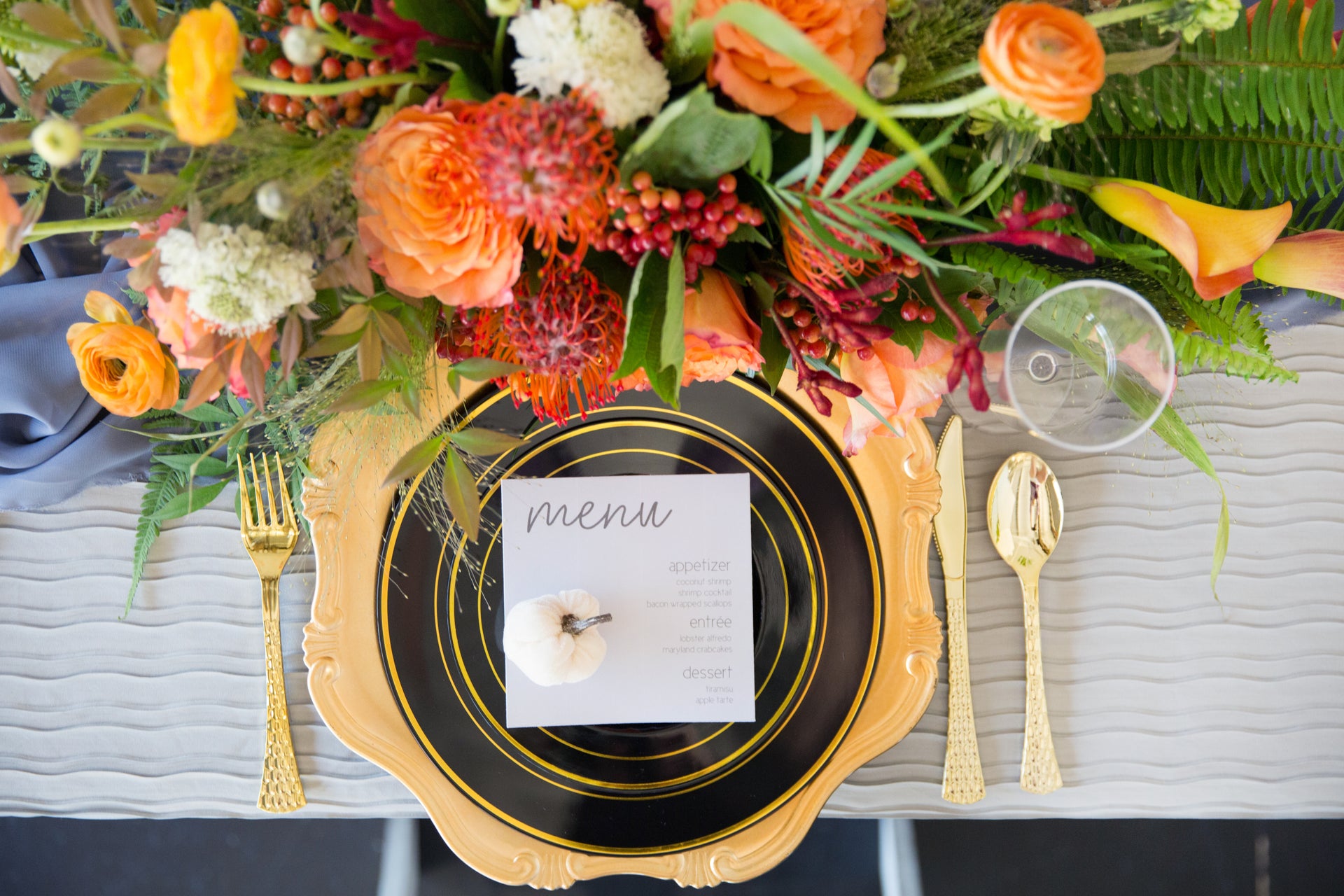 10 Tips On Hosting Your First Dinner Party
When you're hosting your first dinner party, it can be a little nerve-wracking. Of course, you want everything to go perfectly and for everyone to have a good time. But don't worry! We've got some tips to make sure your first dinner party will be a hit:
1. Organize Your Kitchen
Organizing your kitchen is one of the easiest and most effective ways to make a dinner party run smoothly. First, ensure you have enough space to work in and have everything on hand that you need. The last thing you want is to be scrambling around, trying to find ingredients or serving dishes while your guests are waiting for their food.
Make sure your workspace is clean and organized before starting. This will help with feeling calm and confident during cooking time! It's also always helpful to take a few minutes beforehand just to look through recipes and plan out what needs doing and when – it helps keep things running smoothly, so there aren't any awkward gaps between tasks (or worse still, burning food).
2. Be Picky About Your Invitations
Hosting your first dinner party is a daunting task. First, keep the guest list short and simple, so you can focus on ensuring everything goes smoothly.
Invite people whose presence you'd genuinely miss if they couldn't make it. But, on the other hand, don't invite any last-minute stragglers who are likely to cancel at the last minute -- that's just asking for trouble!
Avoid inviting people who will be challenging to entertain; unless you know how much fun they like having at parties. And definitely stay away from anyone who may not get along with one another! There's nothing worse than tension during what should be an enjoyable evening.
Choose guests that will get along with each other well and enjoy talking over food and drinks together (and hopefully laughing!). You want everyone in attendance at this event to feel comfortable enough with each other that they won't be afraid to share some lighthearted conversation throughout their evening together; otherwise, it might end up being pretty boring!
3. Decide on a Playlist Early
Before the party, decide what kind of music you'd like to play. How does it relate to your theme? Is it something that's going to get everyone dancing? Or do you want some soft background tunes for when people are mingling and getting drinks? If you're unsure where to start, ask yourself: "What kind of mood am I trying to create?"
Listen, listen, listen! You have all these great ideas in your head, but if the playlist sounds terrible live, no one will be able to enjoy them. So make sure that whatever songs or artists come out during the party are ones that people know (and hopefully like). The last thing anyone wants is a bunch of off-key singing over their salad course!
Finally... remember volume! Not too loud so as not to distract people from having meaningful conversations but also not too quiet so as not to distract them from being able to hear each other either!
4. Decide on a Theme
Deciding on a theme for your dinner party is one of the first things to consider when planning. It's also one of the most fun parts. You don't need to spend hours brainstorming ideas; just choose one that is easy to execute and will make your guests feel comfortable in their costumes and/or eating habits. Consider these options:
Seasonal (e.g., Christmas)

Holiday (e.g., New Year's)

Geographic/cultural region (e.g., Italian, Mexican, French)
Decide what kind of food you'll serve at this event, then do some research online to see if any local restaurants specialize in those dishes or offer discounts for large parties like yours. This could save you time—and money!
5. Decide on a Menu
Before you begin planning the menu for your dinner party, you'll want to think about how the food should reflect your personality and the mood of the evening. Is it a casual affair? Will there be an abundance of wine flowing? Here are some tips:
Keep It Simple: Do not try to make everything from scratch; instead, focus on creating a few dishes that are easy to prepare but delicious. This will give you more time to spend with your guests instead of slaving away in front of an oven or stove!
Reflect Who You Are: The food should not only taste good but also represent who you are as a person. Try choosing recipes that reflect things like where your family is from or what ingredients they used when they cooked at home growing up. This will help everyone feel more relaxed during their visit because everyone knows exactly what's going on!
Balance Your Menu: Just as important as having great food is ensuring enough variety, so people aren't getting bored (or worse yet) sick! Make sure each course has something different about it so no one leaves hungry either.
6. Prep What You Can in Advance
Prep what you can in advance. It's a good idea to make sure that whatever food or drink you're serving is prepared and ready to go before guests arrive so that they don't have to wait while you pull things together. For example, if you're making a salad dressing ahead of time, make it nice and thick so that it doesn't need any further mixing before serving (you don't want those clumps). Likewise, if the meal involves marinating meat or fish first—which is an ideal way of preparing steak or salmon—make sure everything's ready to go before your guests arrive; nothing worse than being stuck in the kitchen while everyone else sits around waiting on dinner!
7. Set the Table Before Your Guests Arrive
One of the essential tips for hosting a dinner party is to set the table before your guests arrive. Your table should have plates, napkins, glasses, and silverware. Consider adding candles and flowers, too, if you have them available. The centerpiece adds an extra touch that sets your table apart from others in your home!
8. Pour the Drinks
The first thing to do when you're prepping for your first dinner party is to prepare the drinks. You want to ensure everything is set up before guests arrive, as it's much harder to serve a crowd if you're running around madly trying to find glasses and ice.
As long as there's an open bottle of wine in your kitchen, this is one of the easiest parts of hosting a dinner party—it doesn't require any preparation or planning! Just take out some fancy disposable glasses for everyone, pour yourself a glass (and maybe some extra), add ice, and voila: you've got drinks for everyone! Don't forget garnishes like fruit slices or olives—they can add flavor and presentation value when done right.
If other types of alcoholic beverages are being served at your party (or if someone just wants water), follow these same steps with different glasses: bottles/tumblers/bottles with lids/champagne flutes/shot glasses/etc.
9. Create the Right Ambiance
The mood of a party is set by its host, which can be done by using candles, dimming lights, or using a candlelit chandelier. Adding music will also help set the right ambiance and make it more fun for your guests.
10. Be a Cleaning Hero 
Use disposable partyware. Plastic plates, disposable party cups, and napkins are easy to find in bulk at the Smarty Had A Party store and are absolutely gorgeous. In addition, they're cheap and easy to throw away after the party's over, so you won't have to worry about washing them! You can also use plastic flatware like spoons, knives, and forks instead of silverware if you feel extra fancy.
For spills on carpets or floors, use paper towels for quick cleanup. If a guest accidentally spills wine on the rug, don't panic! Dab up as much liquid as possible with paper towels before it has time to soak in (making it more challenging). Then take those used-up towels outside and toss them into your compost bin!
Dress up your table with a disposable tablecloth for a pop of color—and then just throw it away when you're done! Attractive tablecloths are expensive enough without washing them after every party (and let's face it: no one wants an ugly stain from pasta sauce there). This simple step will make all the difference in making your event look more festive while saving time and money cleaning up afterward.