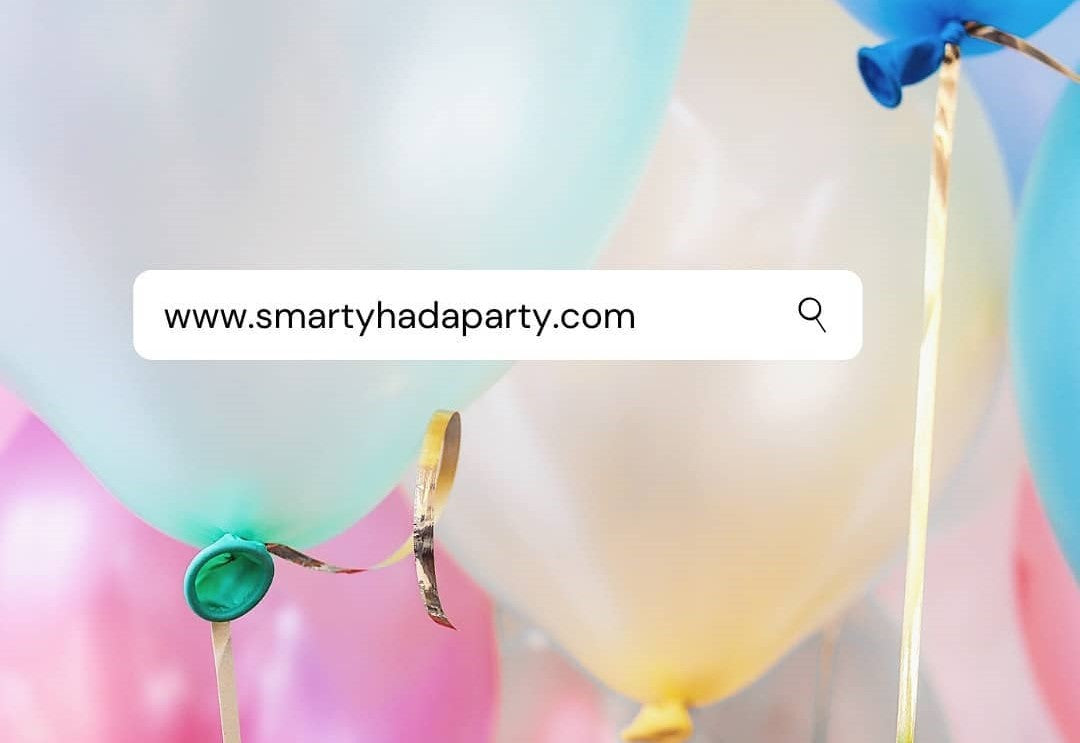 Where to Buy the Best Party Supplies?
If you are planning to throw a party soon and worried about where to get the best supplies for your event, don't think you are the only one dealing with this. With the party season coming up, everyone is looking for the best party supplies to make their events go smoothly. No matter what celebration you are having - whether it's a birthday party, bridal shower, bachelorette party, or even a wedding ceremony, knowing a site where you can get the best, genuine and alluring party supplies proves to be really helpful and convenient.
You will be saved from so much stress of planning the event if only you are clear about where to buy all the supplies from. Because there is a downside to not having the right supplies for an occasion; that is, your entire celebration can be ruined!
Another problem is that the market is saturated with all sorts of party suppliers, making it even more challenging to spot the best ones. The 'best' ones have got to offer the 'best' to stand out among others. Let us break down what you should look for in the products or the company before making a purchase so that you can level up your game this season. 
Here's where you can buy the best party supplies for your celebrations.
Smarty Had A Party- Your One-Stop Solution
Smarty Had A Party is a one-stop-shop where you can fulfill all your party needs. We have expertise in making plain, boring plastic plates into something you would wanna put on your party tables. In addition, our disposable party supplies are available at a fraction of the price compared to the other disposable plasticware in the market, given that their quality is better than others. Hard to believe, right?
We serve what we claim. Look at our plastic tableware sets to see quality meeting elegance. After all, there is a reason the company has risen so much in the past years, maintaining its position among the top manufacturers in the plasticware business.
Why Should You Choose Smarty?
For the past 14 years, Smarty has made thousands of customers satisfied by delivering them elegant, premium-quality disposable party supplies. Let us give you insight into what Smarty has in store for you.
Disposable Plastic that Looks Like Real Chinaware
The look and feel of our fancy plastic tableware are similar to that of real Chinaware. You literally can't tell the difference between real Chinaware and our disposable plastic dinnerware.
Apart from looking and feeling like real Chinaware, our disposable plasticware has another plus point: its durability and compactness. Moreover, they are heavy enough to be used multiple times again.
Paper Napkins that Feel Like Cloth
Unlike ordinary paper napkins, which cannot withstand the force of your hands, our paper napkins are sturdier. You can fold them into any shape you want, and we assure you they won't tear. In addition, they are available in a wide range of colors so you can match them with your party's theme.
BPA-Free Plastic - Keeping Your Health in Check
You can't risk your guests' health just because you wanna celebrate. With our plastic tableware sets made from BPA-free plastic that doesn't contain the harmful chemical 'Bisphenol A,' you can ensure the safety of everybody's health. But, of course, it is also safe to serve hot food on our plates. 
They also eliminate the risk of leaching harmful chemicals into your meal when microwaved. The simple reason behind this is that no single toxic chemical is added during their manufacturing process.
Varieties for Formal and Informal Events
Let's talk about the variation in their looks and beauty. First of all, our fancy plastic tableware designs are so captivating that you want to buy them right away. To top it off, they are available in varying shapes to give you the space to create an elegant party tablescape according to the theme of your event.
For instance, look at these trays available in the boat, bear, fish, and even frog shapes. They are perfect for an informal, funky table set up. However, if you have a formal party, we have simpler designs that sit perfectly on your table.
Affordability - Shop On Sale
Smarty has a separate 'Clearance' section on its website where you can buy products that have a sale going on. This is great, especially if you are on a tight budget and want to save some extra money. Other than that, we offer 10% off sitewide so you can have all the fun hosting a party without breaking the bank.
Shop by Colors
Another great favor Smarty does to your convenience is selling the products based on their colors. It is particularly beneficial when you have a color-themed event and don't want to waste your time going to separate sections and finding the right colors. Most of the time, the worst happens, and the colors don't even match each other.
To solve this problem, we created an entirely separate section on your website called 'Shop by Colors', where we put different items of the same colors in individual collections. So when somebody has to match a plate set with their decor, they often visit this section and get what they want without any inconvenience.
Make Cleanup a Breeze
Another reason why Smarty is a must is that its disposable dinnerware range helps you make cleaning up a cinch. Since all our products are disposable, all you are supposed to do is use them and let the recycle bins do their thing.
Y'all mothers are definitely going to forget their real China dinnerware and switch to our disposable plasticware because who wants to stand by the kitchen sink washing a stack of dirty dishes and then keep them in their place after drying? That is a lot of work that no one wants to do and no one should do, especially after a party.