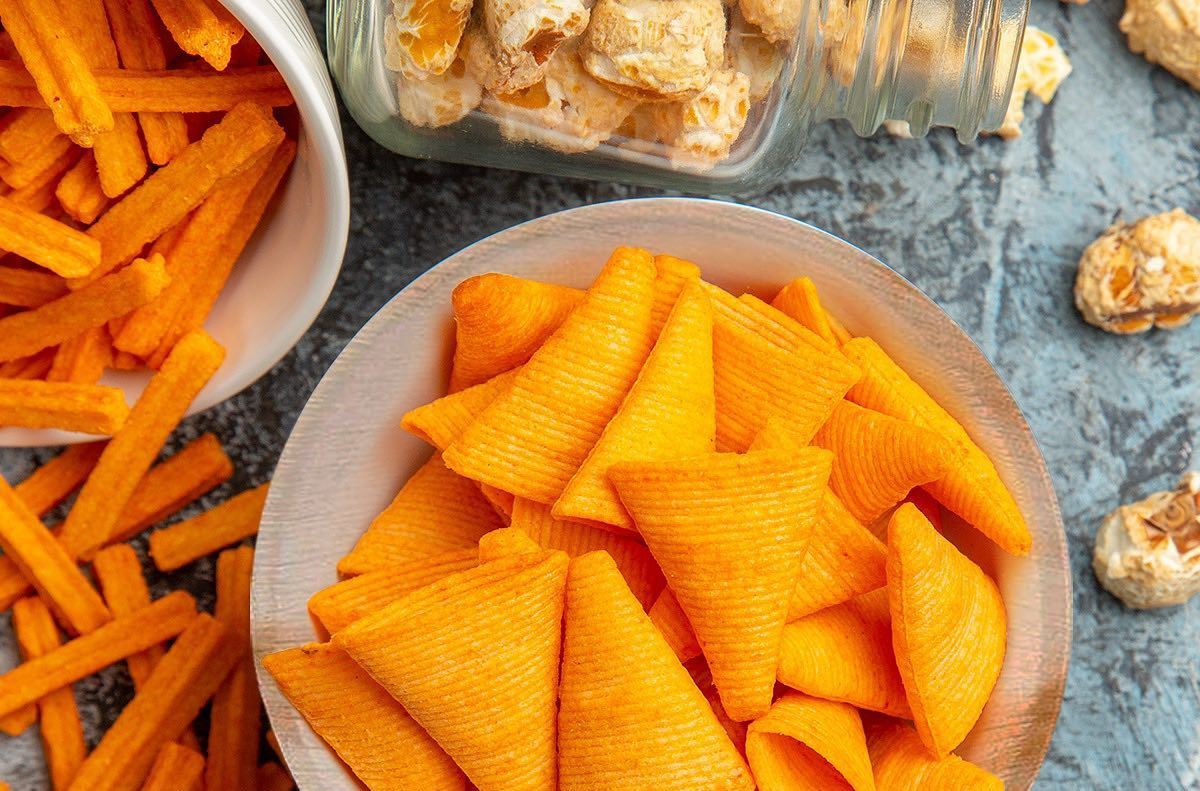 Ultimate Guide to Hosting Unforgettable House Parties
Welcome to the ultimate handbook for turning your home into the go-to destination for unforgettable house parties! Whether you're a seasoned host or planning your first soirée, this guide is your ticket to creating memorable experiences with your guests talking long after the last song has played and the final confetti has fallen.
Hostess with the Mostess: A House Party Handbook
Hosting a house party is a chance to turn your space into a lively celebration hub. With our comprehensive guide, you'll learn essential tips and tricks to take your hosting game to the next level. From the initial concept to the final goodbye, unleash your creativity and hospitality skills to provide unforgettable entertainment for your guests. Let's explore the Ultimate Guide to Hosting Unforgettable House Parties!
Planning Your Party
Defining the Purpose and Theme
Determine the purpose and theme of your party before planning details. Consider the atmosphere you want to create and choose a subtle theme, such as a color scheme or music type. This will make your event more exciting and cohesive.
Creating a Guest List and Invitations
Creating the perfect guest list requires careful consideration of relationships and available space. When sending invitations, consider a beautifully designed physical invitation with essential details and elements of the party theme.
Selecting the Perfect Date and Time
When planning a party, choose a date and time that works for most guests. Weekends are popular, but weeknights can be suitable for special occasions or themes. Afternoons are more relaxed, and evenings are livelier. Communicate party duration clearly on the invitation.
Designing the Perfect Space
Home Decor Tips for a Festive Atmosphere
Themed Decor:

 If your party has a theme, extend it to the decor. This could be as elaborate as transforming your living room into a tropical paradise for a Hawaiian luau or as subtle as incorporating color-coordinated items for a cohesive look.

Balloon Bouquets:

 A timeless and versatile decor option. Use various sizes and colors of balloons to add a playful and celebratory vibe.

Table Centerpieces:

 Whether it's fresh flowers, candles, or themed items, a well-designed centerpiece can anchor the overall aesthetic of the space.

Candles and Fairy Lights:

 Create a warm and inviting ambiance with the soft glow of candles and fairy lights. Place them strategically throughout the space for an enchanting effect.

Statement Wall or Backdrop:

 Designate a specific area as a photo backdrop or statement wall. This adds visual interest and encourages guests to capture and share moments from your party.
Arranging Furniture for Optimal Flow and Interaction
Open Spaces:

 Create ample open spaces for easy movement and encourage socializing. Avoid overcrowding with furniture.

Seating Areas:

 Arrange seating areas in a way that facilitates conversation. Consider placing chairs and sofas in clusters to create cozy pockets for guests to gather.

Dance Floor:

 If your space allows, designate an area for dancing. Clear the furniture to make room for those who want to showcase their dance moves.

Food and Drink Stations:

 Ensure that these stations are easily accessible. Consider placing them strategically to avoid congestion.
Lighting Techniques to Set the Mood
Warm Tones:

 Use soft lighting to create a cozy and inviting atmosphere. Avoid harsh, bright lights that can feel stark and unwelcoming.

String Lights:

 Drape string lights across ceilings or walls for a magical effect. They add a touch of whimsy and can serve as the primary lighting source for evening parties.

Candles and Lanterns:

 As mentioned in the decor tips, candles, and lanterns contribute to decor and provide ambient lighting. Use them strategically to create pockets of light throughout the space.

Spotlight Features:

 Use directed light to highlight specific features, such as your statement wall or a focal point in the room.
Food and Drinks
Planning a Menu that Suits Your Guests
Consider Dietary Preferences and Restrictions: 

Consider your guests' diets for a worry-free dining experience when creating your menu.

Explore Creative and Thematic Food Options: 

Spice up your party with themed food choices like taco stations, international cuisine, or bite-sized delicacies for an extra boost of excitement.
Signature Cocktails and Drink Stations
Crafting a Signature Cocktail Menu: 

Create a personalized cocktail menu that reflects the theme of your party. Choose exceptional combinations that taste great and add a creative twist. Name them after the event or put a spin on traditional favorites.

Providing Non-Alcoholic Options for All Guests: 

Offer a variety of non-alcoholic drinks such as mocktails, refreshing punches, and infused water stations to ensure inclusivity for all guests.
Serving with Smarty Had A Party's Eco-Friendly Supplies
Elevate your party in taste and sustainability with Smarty Had A Party's eco-friendly party supplies. These products, including palm leaf plates, birchwood flatware, eco-friendly bowls, and biodegradable servingware, offer an eco-conscious solution without compromising style.
Let your table settings shine with the natural and elegant aesthetic of palm leaf plates and birchwood flatware. The eco-friendly bowls and biodegradable servingware complete the ensemble, providing a guilt-free option for serving and enjoying delicious bites.
Hosting Tips
Welcoming Guests and Making Introductions
The Personal Touch: 

Greet each guest personally as they arrive. A warm and personalized welcome sets the tone for the evening, making everyone feel valued.

Introduce Like-minded Guests: 

As the host, you likely know your guests well. Take the initiative to introduce individuals with similar interests, helping to spark conversations and foster connections.

Designated Welcomer: 

If your guest list is extensive, consider having a designated welcomer—someone who can assist with coats, guide guests to the designated areas, and ensure everyone feels at ease.

Welcome Drink Station: 

Set up a welcome drink station near the entrance. It could be as simple as a refreshing non-alcoholic beverage or a signature cocktail, setting a festive mood right from the start.
Managing the Flow of the Party
Create Flow Zones: 

Divide your space into different zones, each with a specific purpose. For example, have a dedicated area for dancing, a cozy corner for conversations, and a central spot for food and drinks. This helps manage the natural ebb and flow of the party.

Timeline Planning: 

Have a loose timeline for the party. This keeps you on track and allows guests to anticipate different phases of the evening, from mingling and games to dancing and dessert.

Read the Room: 

Pay attention to the energy of the party. If the dance floor is lively, keep the music upbeat. If guests are gathered for conversations, avoid abrupt changes that could disrupt the flow.

Interactive Elements: 

Introduce interactive elements strategically throughout the party. Whether it's a surprise performance, a game, or a themed activity, these elements can inject bursts of energy and excitement.
Dealing with Unexpected Challenges Gracefully
Stay Calm and Collected: 

Amid unexpected challenges, your demeanor sets the tone for how guests react. Stay calm, and address issues with a positive attitude.

Adaptability is Key: 

No party goes exactly as planned, and that's okay. Be flexible and willing to adapt to unexpected weather, last-minute cancellations, or technical difficulties.

Have a Backup Plan: 

Anticipate potential challenges and have backup plans. Whether it's an indoor space in case of rain or an alternative activity if a planned element falls through, having contingencies ensures a smooth event.

Delegate Responsibilities: 

Don't hesitate to delegate tasks to trustworthy friends or family members. Having a support system ensures you can handle unexpected challenges more effectively.
Frequently Asked Questions (FAQ)
1. Where can I purchase eco-friendly party supplies?
You can find a fantastic selection of eco-friendly party supplies, including plates, flatware, and more, at Smarty Had A Party. Visit the website at smartyhadaparty.com to explore a wide range of stylish and sustainable options.
2. Are palm leaf plates and birchwood flatware suitable for all types of foods?
Absolutely! Palm leaf plates and birchwood flatware are versatile and suitable for various foods. These eco-friendly options can handle everything from appetizers and main courses to desserts. They are sturdy, heat-resistant, and provide a unique and natural touch to your table setting.
3. Can Smarty Had A Party's products be used for outdoor events?
Yes, Smarty Had A Party's eco-friendly products are well-suited for outdoor events. The eco-friendly plates, flatware, and other items are durable and can withstand various weather conditions. Just ensure that any paper-based or biodegradable items are kept dry until use.
4. Do these products come in different sizes and styles to suit various party themes?
Absolutely! Smarty Had A Party offers various eco-friendly products in multiple sizes and styles to suit party themes. Whether you're hosting an elegant dinner party, a casual barbecue, or a themed celebration, you'll find options that complement your vision.
Thank you for joining us through the Ultimate Guide to Hosting Unforgettable House Parties. May your future gatherings be filled with laughter, joy, and magic, turning a simple event into an unforgettable experience. Here's to countless more memorable celebrations in your beautifully hosted home! Cheers! 🎉