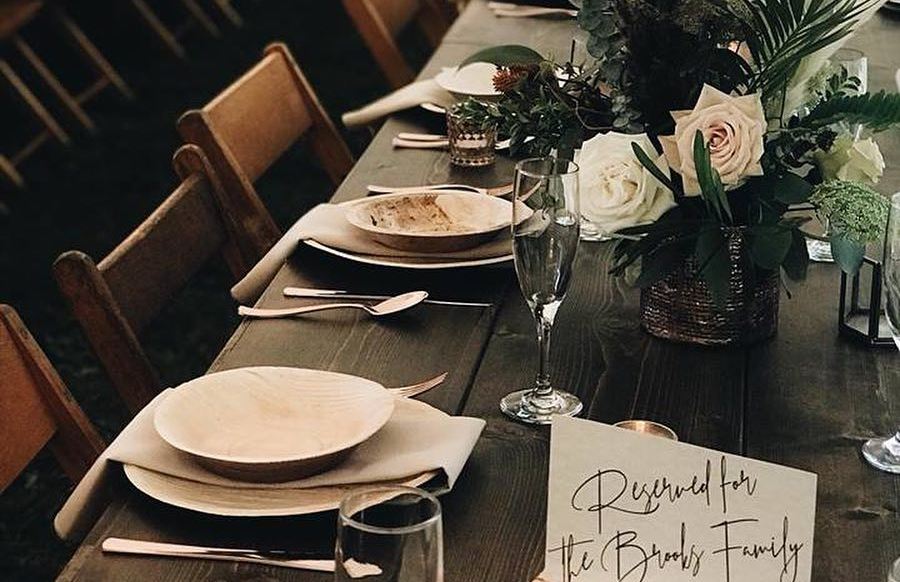 Top 9 Eco-Friendly Wedding Planning Tips
Weddings are one of life's most significant and big days. It's the day you tie the knot with your favorite person with whom you have made vows to spend the rest of your life. 
The event has significance, considering it shouldn't lack details. Instead, it should be like you dreamt of. To help you upgrade your wedding and have it planned the way you dreamt about it, here are some top 9 wedding planning tips you should know when planning your wedding. 
1. Advanced Planning
When you get engaged, you should start planning your wedding. Don't wait for the time to come; the days will pass, and your Big Day will come closer. When you are finally engaged, you need to work out and figure out what your vision is for your wedding. 
Do you want a big marquee wedding? Or do you want to get married in the castle? When you've decided what type of wedding you imagine, the budget factor will automatically be easier to determine.
2. Budget
It's the most essential factor you should plan appropriately for your wedding. Because if you decide wisely, it can make things manageable for you. Don't make the mistake of spending on unrealistic things by making impulsive decisions.
Create a budget for your wedding; decide how much you got to spend on the wedding and how much it would cost you to manage the entire wedding. It should cover every little spending you make, such as dresses, table decor, presents, etc. 
3. Research Well  
Before you start adding the things into your goal cart for the wedding, research well. It'll help you decide the best thing for the time, as you can explore the new and previous trends. 
You were probably planning a grand wedding, but the trend has changed, and people prefer intimate wedding events. There are many ways to look for new trends and the wedding industry.
Look for the new trends in wedding magazines; they're up-to-date, easily sourced, and consistently accurate. However, if you aren't a person into books and magazines but are more like a social media follower. In that case, Pinterest is the ideal place to look for the new trends in the wedding industry, from bride dresses to decorations, serving wares, to cake designs. 
It also becomes easier to show people visually in the picture what you want, such as telling your designer your favorite bride's dress design.
4. Create a Guestlist
Creating the guestlist for your wedding event should be planned appropriately. It'll make it easier to look for the perfect venue for the number of people you invite to the wedding. 
While creating a guestlist, one crucial thing is the courage not to invite the people you don't want to see at a wedding. This is a challenging decision, but think about the cost per person you'll have to pay for the event planners. 
The more people you invite, the more people you need to feed, and the more dishes will be used and cleaned, which eventually will sum up the enormous wedding bill. 
5. Rent Your Decor
The best thing you can do to make your wedding a little cheaper and contribute to the greenways of event planning is to rent your decor instead of purchasing it. Renting the set for your wedding brings valuable benefits to you. 
It makes moving and transporting things and setting them up relatively hassle-free, the event planners will do it for you, and you'll get everything from A to Z ready. However, it'll enable you to spend less on the decor and save some bucks on more critical wedding expenses. 
6. Go for Sustainable Servingware Options
In the serving ware section, you can skip renting and switch back to purchasing them. Choose sustainable serving ware options to fulfill your serving needs for the wedding. Plenty of green types of single-purpose serving wares will be the perfect alternative. 
Get eco-friendly party supplies for your wedding at Smarty Had A Party online store. We've everything from eco-friendly plates to eco-friendly cutlery, eco-friendly bowls, and stylish square palm-leaf dinner plates.
They are the perfect alternative to the other single-purpose options available. They're 100% sustainable and fancy enough to serve your royal guests at a big marquee wedding. So get eco-friendly party supplies for your wedding and generate less waste for the world to suffer.
7. Compost the Flowers
Decorations of weddings seem incomplete without flowers. They stand out in the scene by adding vibrancy and aesthetics but eventually become a waste. Plenty of flowers are used for a single wedding and become part of the waste. 
You can skip using flowers for the wedding decor and adopt other alternatives. Or, if you can't resist using them for your wedding decor, make sure you get them composted afterward. 
Commercial composting plants can pick it up for you and compost it professionally. You can also use the after-product to nurture your garden soil.
8. Use Potted Flowers 
The perfect alternative to the flowers is using potted flowers. They're the best option to go for when you are considering going green with your wedding planning. The potted flowers and plates can be reused for any other occasion.
If you use potted flowers for your wedding, you can take them home or give them to the guest, as they won't die after your marriage ends. You can also reuse them for your parties to decorate the space.
9. Skip using Paper & Cardboard
Skip using paper or cardboard items, as they'll only generate the waste to be collected afterward. Instead, it includes printed menus, escort cards, and anything made of paper that'll eventually become part of the waste. 
Save up the bucks, and use the technology to go green. Use the QR codes instead of using the paper menu. You can put the QR code on the tables, so the guests can immediately scan it and know the menu.