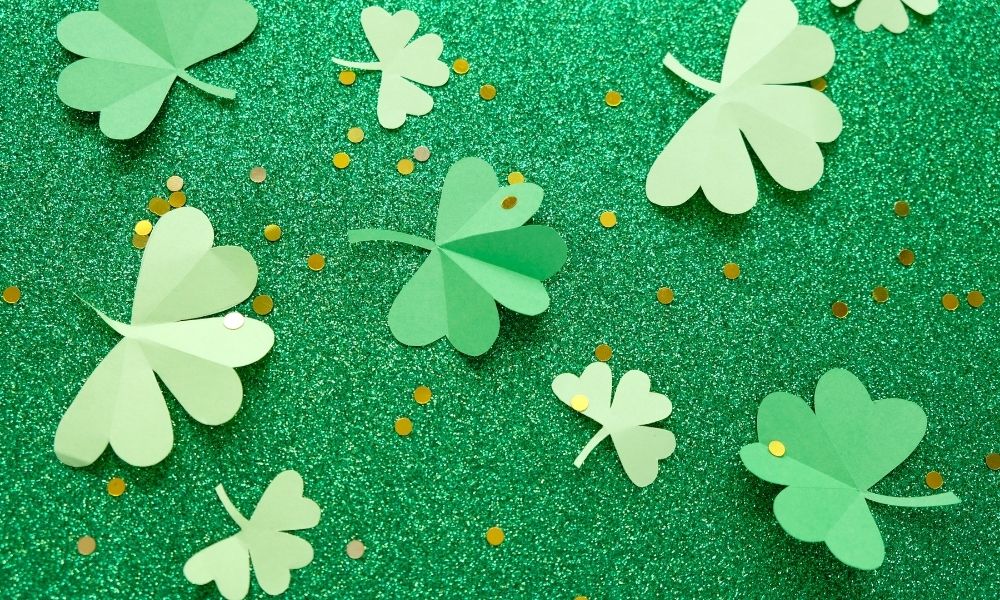 Tips for Throwing a Successful St. Patrick's Day Party
March 7 is St. Patrick's Day. Of course, you can go on holiday - to Ireland - and dive into the rivers of beer, or you can stay at home and have a themed party. On this occasion, we advise you to buy something green.
St. Patrick's Day is almost upon us. This day celebrating Ireland's patron saint has become a day of merriment for everyone of Irish heritage, and just like Mardi Gras, everyone's invited to the party now. But, of course, it will take more than Guinness and food coloring to make this day memorable. So here are a few tips for throwing a successful St. Patrick's Day party.
Something To Stew Over
Let's be honest—Ireland and the rest of the British Isles aren't exactly renowned for their local cuisine. France, Italy, and Greece may get all the attention regarding gustatory excellence in Europe, but that doesn't mean you can't find some delicious recipes for authentic Irish meals. Ireland and Great Britain go big on breakfast than their counterparts on the continent. Consider a complete Irish brunch for your St. Patrick's Day party, with all the bacon, baked beans, sausage, eggs, and soda bread. The authentic heartiness of an Irish lamb stew or shepherd's pie will keep stomachs full, too. Don't be afraid to mix it up if you feel bound to authenticity. After all, even the corned beef and cabbage synonymous with St. Patrick's Day in America are not Irish in origin but rather an Ashkenazi Jewish dish that Irish immigrants picked up in the tight quarters of New York. Keep the melting pot boiling with some fusion recipes of your own.
Green Plate Special
Green décor is de rigueur on St. Patrick's Day. That means wearing green (or risking a pinch if you don't!) and consuming some uncharacteristically verdant beverages and treats. As you serve up those authentic or modified Irish dishes, what better way to keep the green going than by serving on green plates? St. Patrick's Day comes but once a year, so don't hesitate to make disposable dinner party plates an option. As you'd expect, we have plates in all shades of green, from rich hunter green to a delicate mint. Do you want to make this St. Patrick's Day a sustainable one? Consider palm leaf plates to go green in spirit rather than color.
Cook a Traditional Irish Dinner
Prepare a classic Irish dinner for your family and friends for a traditional look at St. Patrick's Day celebrations. Include your favorite recipes such as beef and cabbage, potato soup, and stewed cabbage.
Ingredient Checklist:
2- tablespoons olive oil

6 -tablespoons of butter

2 pounds sliced cremini and button mushrooms

1 -large leek, washed, trimmed, halved, and sliced (1 cup)

4 -cloves garlic, minced

4 -carrots, cut into 1-inch chunks

1 pound parsnips, peeled and cut into 1-inch chunks

1 cup dried lentils, rinsed and drained

2 ½ cups vegetable broth

12 ounces Yukon gold potatoes, peeled and chopped

3 cups cauliflower florets

½ cup sour cream

2 -tablespoons all-purpose flour

1 -12-ounce bottle stout beer

3- tablespoons tomato paste

1 cup frozen peas

2 -tablespoons finely chopped fresh herbs, such as parsley, thyme, oregano, and rosemary
Instructions Checklist:
Step 1: In a 5- to 6-quart pot or Dutch oven, heat oil and 2 tablespoons butter over medium-high. Add mushrooms, leek, garlic, 1 -teaspoon salt, and 1/4 teaspoon black pepper. Cook 8 to 10 minutes or until tender. (Liquid will not be evaporated.) Stir in carrots, half the parsnips, the lentils, and broth. Bring to boiling; reduce heat. Simmer, covered, 25 to 30 minutes or until lentils are tender.
Step 2: In a 3- to 4-quart saucepan, cook potatoes, cauliflower, and remaining parsnips in enough salted water to cover for 20 minutes or until potatoes are tender. Drain; return to pot. Add remaining butter, 1/2 teaspoon salt, and 1/4 teaspoon pepper. Let stand, covered, for 5 minutes. Mash; stir in sour cream.
Step 3: Preheat the oven to 425°F. In a small bowl, stir together flour and 1/2 cup stout. Stir into lentil mixture along with remaining thick tomato paste and peas. Cook and stir until thickened and bubbly. Stir in herbs. Divide among eight 10- to 12-ounce casserole dishes. Place dishes on a rimmed baking sheet.
Step 4: Spread or pipe on potato mixture. Bake 15 minutes or until browned and bubbly. For the shamrock detail, lightly press a cookie cutter into a topper as a stencil and sprinkle in chopped herbs after baking the pies. Let stand for 10 minutes.
[Sham]Rock and Roll
For such a tiny landmass, the Emerald Isle's contributions to music in the Anglosphere, America, and the world are vast. 
The pentatonic character of Celtic folk music in Scots-Irish Appalachia would fuse with the similarly pentatonic tones of Indigenous and African music to lay the frameworks for the entire North American musical tradition, from bluegrass to country to rock and roll. 
So our tip for throwing a successful St. Patrick's Day party is to incorporate music from around the Irish world. Newfoundland favorites Great Big Sea gave Celtic sea shanties a modern twist, while Elvis Costello, Kate Bush, and Sir Paul McCartney himself all trace their roots back to the old sod. 
And no Irish playlist would be complete without U2, whose early works incorporated Irish instruments and melodies, while "Sunday Bloody Sunday" and "Where the Streets Have No Name" captured life in The Troubles.
Do You Still Have a Christmas Tree? Decorate It for St. Patrick!
Decorate the tree for St. Patrick's Day with green ornaments, pearls, and clover, and place miniature gold pots under it. Be sure to string green lights that will go phenomenally with your party theme and give a celebratory atmosphere. What is certain is that your guests will be pleasantly surprised because they will not expect you to still have a Christmas tree from the new year. It will be a beautiful detail of this party.