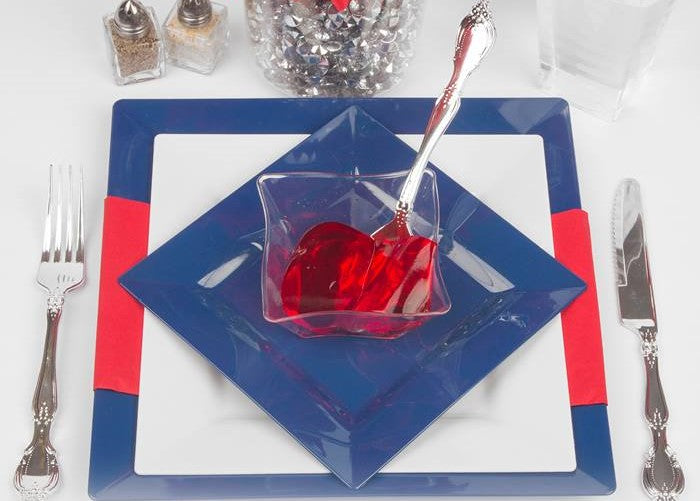 Throwing the Ultimate President's Day Party: Tips and Tricks
President's Day is a federal holiday celebrated on the third Monday of February every year. This holiday was created to honor the birthdays of George Washington, the first President of the United States, and Abraham Lincoln, the 16th President of the United States. It's also a time to celebrate the presidency and reflect on the great leaders who have shaped the nation. While some may choose to spend this holiday resting, others may opt to celebrate by throwing the ultimate President's Day party. If you're considering this route, this blog post is for you. This article will provide tips and tricks to help you plan the perfect party celebrating America's rich history and the leaders who helped shape it. Whether planning a small get-together with friends or a larger gathering with family and colleagues, our tips and tricks will help you throw a memorable President's Day party.
Planning Your Party
The first step to throwing the ultimate President's Day party is to plan and organize it. Here are some key considerations to keep in mind:
Determine the Party's Theme 
The theme of your party can make or break the experience. For example, consider a theme that aligns with President's Day or American history, such as "Presidential Trivia," "Founding Fathers," or "All-American BBQ."
Create a Guest List and Send Out Invitations
Once you have a theme, create a guest list that fits the party's vibe. Then, send out invitations at least two weeks in advance and include all the necessary details, such as the location, time, and dress code.
Decide on the Party's Location and Time
Consider where you want to host your party, whether at your home, a local park, or a venue. Also, set a convenient time for everyone on your guest list.
Plan the Party's Menu and Drinks: 
No party is complete without food and beverages. Create a menu inspired by American cuisines, such as burgers, hot dogs, apple pie, and red, white, and blue-themed desserts. Additionally, consider serving a signature drink or cocktail related to the party's theme.
Choose Decorations and Party Favors
Decorations and party favors add a fun and festive touch to your party. Think about incorporating American flags, balloons, and other patriotic-themed decorations. Party favors such as mini American flags, patriotic hats, or personalized glasses can also be great souvenirs for your guests.
Activities and Entertainment
No party is complete without some fun and engaging activities and entertainment. Here are some ideas to make your President's Day party unforgettable:
Games and Activities Related to the President and US History
Consider hosting a presidential trivia contest, where guests can form teams and compete to answer questions about US presidents and American history. You could also play a game of "Pin the Beard on Lincoln" or "Guess the President," where guests try to guess which president is being described.
Music and Entertainment that Fits the Party's Theme
Regarding music and entertainment, consider choosing songs related to American history or the presidency. You could hire a DJ or live band that plays patriotic tunes or even have a karaoke station where guests can sing their favorite patriotic songs.
Set Up a Photo Booth with Presidential-Themed Props
Guests love taking photos, so why not create a photo booth with props related to American history or the presidency? Consider including props like presidential hats, fake mustaches, and American flags to add a fun and interactive element to your party.
Presidential Trivia
Presidential trivia is a fun and interactive activity perfect for a President's Day party. Here are some ideas to get you started:
Research some interesting facts about US presidents and compile a list of trivia questions for your guests. For example, "Which president was known for his top hat and beard?" (Abraham Lincoln) or "Who was the only president to serve non-consecutive terms?" (Grover Cleveland).

Divide your guests into teams and give each group a buzzer or bell to ring when they have an answer. The team with the most correct answers at the end of the game wins a prize.

Consider incorporating multimedia elements like pictures or videos to make the game more interactive and engaging. You could also add a physical challenge element, like having guests perform a task before they can answer a question.
Drinks and Snacks
The food and drink selection is one of the best parts of any party. So, consider offering themed drinks and snacks related to American history for your President's Day party. Here are some ideas:
President's Day Themed Drinks
Get creative with your drink selection and offer cocktails related to the party's theme. For example, consider serving "Freedom Fizz" (a red, white, and blue drink made with soda water, grenadine, and blue curacao), "Washington's Whiskey Sour," or "The Lincoln" (a classic bourbon cocktail).
Traditional American Dishes
Serve traditional American dishes like macaroni and cheese, chicken wings, and sliders, and include a fun fact about how the dish relates to American history. For example, macaroni and cheese were served at Thomas Jefferson's presidential dinners, and chicken wings were invented in Buffalo, New York.
Patriotic Desserts
End the night on a sweet note with a patriotic dessert, like a flag cake or red, white, and blue fruit skewers. Of course, you could also serve apple pie (a classic American dessert) or cherry pie (in honor of George Washington's cherry tree story).
Party Decorations
To make your President's Day party truly memorable, you'll want to consider decorations that fit the theme. Here are some ideas to get you started:
Red, White, and Blue
Incorporate patriotic colors into your decorations using red, white, and blue balloons, streamers, tablecloths, plastic plates, and other disposable serving ware. You could also hang a banner with the American flag or a presidential quote.
Presidential Portraits
Print out portraits of past presidents (or even cutouts of their faces) and place them around the party area. You could also create a "presidential photo booth" where guests can take pictures with the presidents.
DIY Decorations
If you're on a budget, consider making your own decorations. For example, you could create paper fans in patriotic colors, make a flag out of construction paper, or use mason jars as candle holders and wrap them in red, white, and blue ribbon.
Presidential Memorabilia
Add some historical touches to your party with memorabilia related to the presidency. For example, you could place a replica of the White House on the table or decorate it with American flags, copies of the Declaration of Independence or the US Constitution, and other patriotic items.
Hosting a President's Day party is a great way to celebrate the history of the United States and honor the past presidents who have led the nation. With a bit of planning, creativity, and attention to detail, you can create an unforgettable party that your guests will love. We hope that these tips and tricks have helped you plan the ultimate President's Day party and that your celebration is a great success!