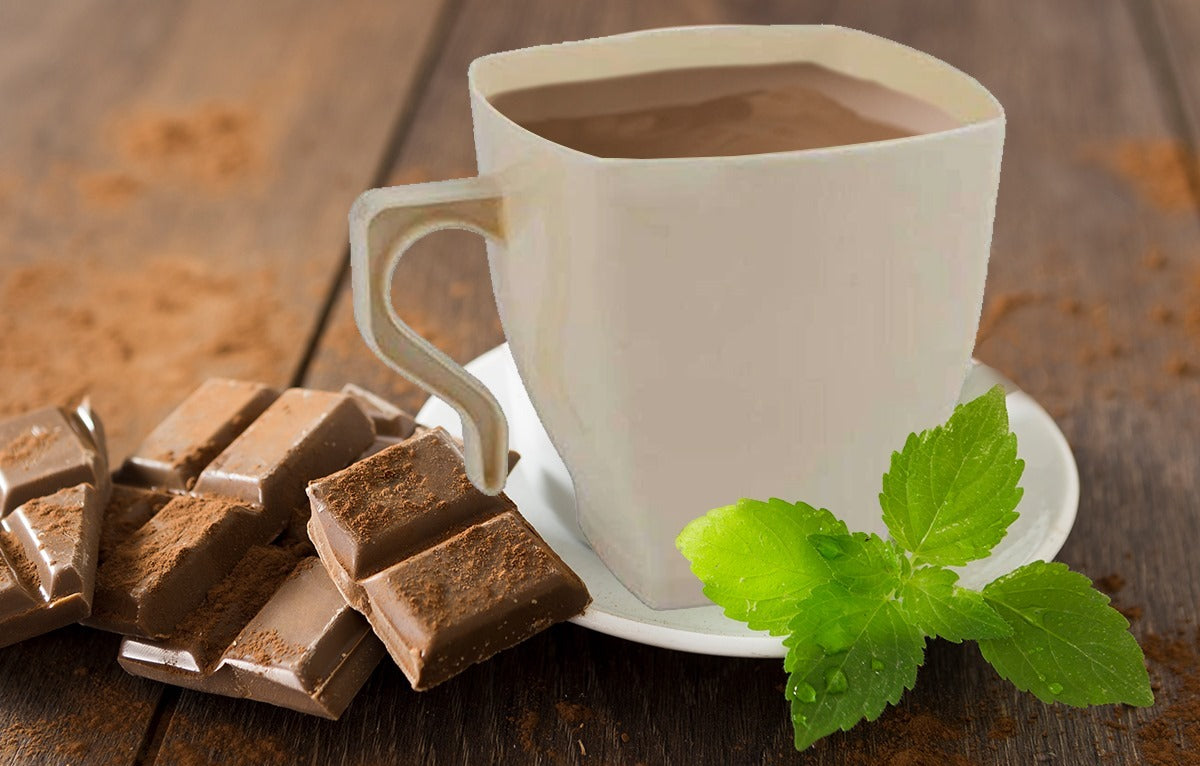 Sipping in Style: Elegant Plastic Coffee Mugs for Special Occasions
Coffee is more than just a morning ritual. It's a way of life for many of us. Whether catching up with friends, taking a break from work, or enjoying a cozy afternoon, coffee is essential to our daily routine. And what better way to elevate this experience than by sipping it in style? That's where elegant plastic coffee mugs come in. While traditional ceramic mugs are great for everyday use, special occasions call for something more sophisticated. Elegant plastic coffee mugs offer the perfect balance of style, durability, and convenience, making them the ideal choice for weddings, parties, and other special events. In this blog post, we'll explore the benefits of using elegant plastic coffee mugs, choosing the perfect one for your occasion, our top picks, and some styling tips to make your coffee mugs stand out. So, let's raise a toast to sipping in style!
The Benefits of Using Elegant Plastic Coffee Mugs 
Elegant plastic coffee mugs have several advantages over their traditional ceramic counterparts. Here are some of the benefits of using them for your special occasions:
Durability and Strength: One of the primary advantages of using elegant plastic coffee mugs is their durability and strength. Unlike ceramic mugs, plastic mugs don't chip or crack easily, making them perfect for outdoor events or occasions with a higher chance of breakage. In addition, they can withstand accidental drops or bumps and can be used multiple times without any wear and tear.
Sustainability: Another advantage of using elegant plastic coffee mugs is their sustainability. Many plastic mugs are recyclable, meaning they can be repurposed instead of ending up in a landfill.
Affordability: Elegant plastic coffee mugs are more affordable and convenient than ceramic ones. Since they are made of plastic, they are less expensive to manufacture and purchase, which makes them an affordable option for large events or parties. 
Convenience: One of the greatest advantages of plastic coffee mugs is their disposable feature, which offers a level of convenience that traditional ceramic or glass mugs simply cannot match. Worrying about washing and cleaning these mugs after use is unnecessary. You can simply use and dispose of them, making cleanup a breeze. This is especially useful for events where many guests are expected, as it eliminates the need for constant dishwashing and cleanup. Additionally, plastic mugs are lightweight and easy to transport, which makes them a convenient choice for events that require travel or setup.
How to Choose the Perfect Plastic Coffee Mug?
When choosing the perfect plastic coffee mug for your special occasion, there are a few things to consider. Here are some factors to keep in mind:
Design and style: Disposable plastic coffee mugs come in various designs and styles. Some have classic, timeless designs, while others have a more modern, contemporary look. Consider your event's overall theme and aesthetic and choose a mug that complements it. Additionally, some plastic mugs come with intricate details and patterns that can add a touch of elegance and sophistication to your coffee experience.
Size and capacity: The size and capacity of your coffee mug can also play a significant role in your selection process. Smaller mugs may be appropriate if you're serving coffee as a part of a buffet-style meal. However, larger mugs may be better if you host a sit-down dinner. Make sure to consider the amount of coffee that will be served and choose a mug that can hold the appropriate amount.
Material and quality: While plastic mugs are generally more durable than ceramic mugs, there are differences in material and quality that should be considered. Look for mugs made of high-quality, food-grade plastic safe for hot beverages. These factors can help you choose a stylish and practical mug.
Top Picks: Elegant Plastic Coffee Mugs for Special Occasions 
Now that we've covered the benefits of using plastic coffee mugs and how to choose the perfect one for your special occasion, let's take a look at some of our top picks:
Classic designs: If you're looking for a timeless, sophisticated option, consider classic designs such as the "vintage" or "royal" styles. These mugs often feature intricate details such as gold or silver accents, embossed patterns, or ornate handles. These mugs are perfect for weddings, formal dinners, or any occasion where you want to add a touch of elegance.
Contemporary styles: For a more modern, stylish look, consider mugs with sleek lines, bold colors, or minimalist designs. These mugs can add a pop of color or a contemporary edge to your event. Also, consider options such as the "tumbler" or "jelly" styles for a chic and stylish look.
Personalized options: Personalized plastic coffee mugs can be an excellent option for adding a personal touch to your special occasion. Add the event's name or date to the mug for a unique and memorable keepsake. In addition, you can customize the color or design to match your event's theme or color scheme.
Styling Tips: How to Make Your Plastic Coffee Mugs Stand Out 
Now that you've chosen your perfect elegant plastic coffee mug, you may be wondering how to make it stand out and complement your event's overall style. Here are some tips on how to style your mugs:
Color coordination and contrast: If you've chosen a specific color scheme for your event, consider choosing mugs that match or contrast with that color. For example, if you're hosting a black-and-white event, choose either black or white mugs or both. Alternatively, if you're hosting a colorful event, choose mugs in a complementary color that will stand out.
Accessorizing with napkins and coasters: Adding accessories such as fancy paper napkins and coasters can make your plastic coffee mugs stand out. Choose napkins and coasters that match your event's theme or color scheme. For example, choose napkins and coasters with a beachy design if you're hosting a beach-themed event. 
Adding personal touches: Finally, adding personal touches to your plastic coffee mugs can make them even more special. Add a ribbon or tag to each mug with the event's name or date. Alternatively, you can add custom stickers or decals to each mug. These personal touches can help make your event more memorable and add a unique touch to each mug.
Where to Buy the Best Disposable Plastic Coffee Mugs? 
If you want to purchase elegant plastic coffee mugs for your special occasion, Smarty Had A Party is an excellent online store. They offer a wide range of high-quality plastic coffee mugs in various designs, sizes, and colors to match any event's style.
Their website is easy to navigate and offers excellent customer support to help you find the perfect mugs for your event. Additionally, they frequently offer discounts and promotions, making their elegant plastic coffee mugs even more affordable.