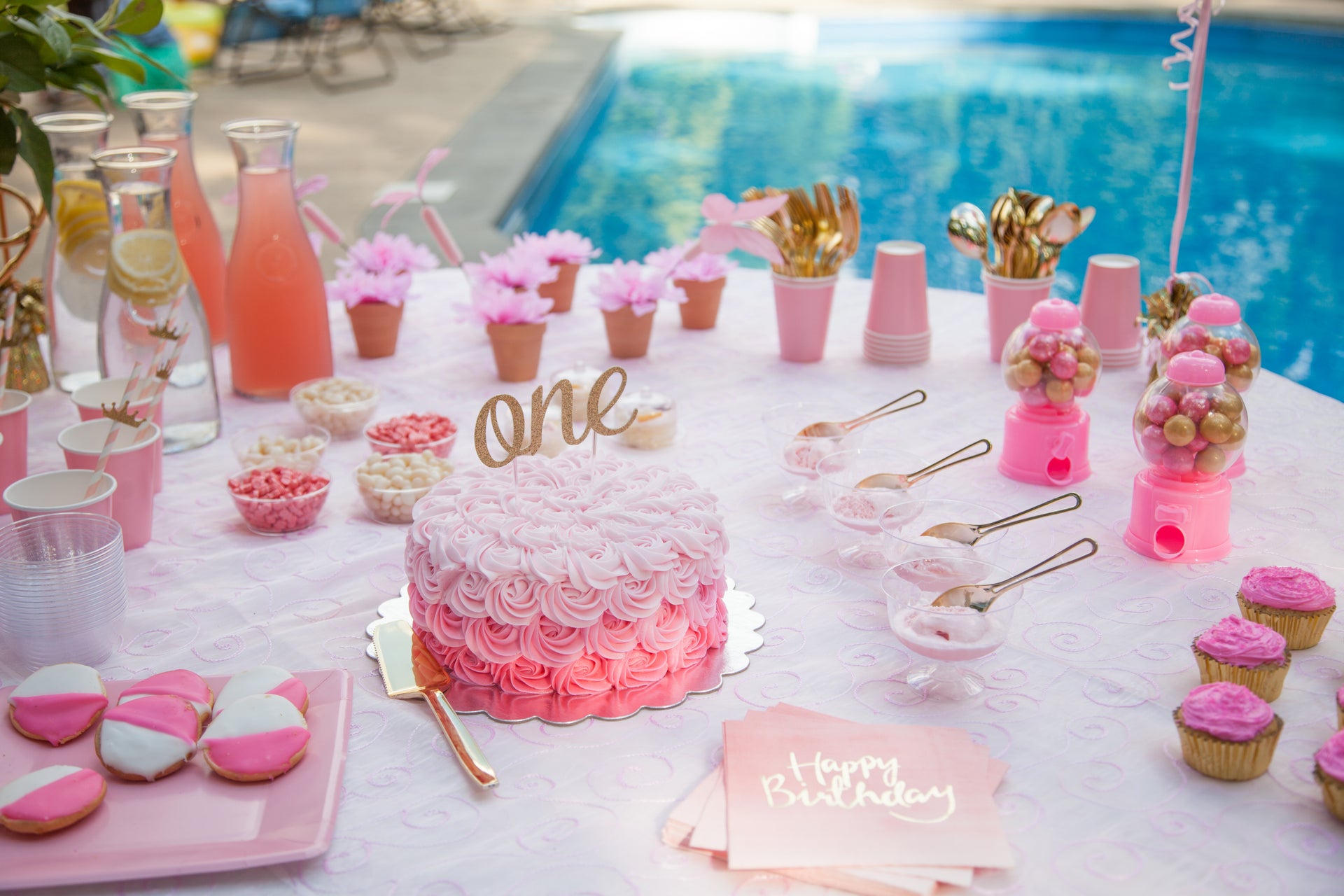 Pink-a-licious: Styling a Princess Birthday Party Tablescape?
Are you planning a princess-themed birthday party for your little one? Look no further than a Pink-a-licious tablescape to create a magical and memorable celebration! From pink tableware to sweet treats, there are countless ways to infuse pink into your party decor. In this blog post, we'll explore the various elements of styling a Princess Party Tablescape, focusing on pink-themed ideas that will delight your little princess and her guests. So put on your tiara, grab your wand, and let's dive into the world of Pink-a-licious party planning!
Pink Tableware
No party is complete without the perfect tableware, and a Princess Party Tablescape is no exception! When it comes to a Pink-a-licious party, the color pink should be the star of the show. That's why we recommend starting with pink plastic plates, which are both practical and pretty. Pair them with mini clear plastic bowls to serve snacks and appetizers and disposable gold silverware for a touch of elegance.
Consider using clear wine carafes as a centerpiece to add height and visual interest to the tablescape. Then, fill them with pink flowers, glitter, or fairy lights to make them truly magical. Finally, add a pop of color with pink paper napkins, which can be folded into fun shapes or placed in decorative napkin rings.
When arranging and combining these items, the key is to create a balanced and cohesive look. Use varying heights and textures to add dimension and group similar items together for a cohesive look. For example, you could place the clear wine carafes in the center of the table, surrounded by pink plates and bowls, and topped with a pink flower arrangement.
If you're wondering where to purchase these items, we recommend checking out the Smarty Had A Party online store. They offer various affordable, high-quality disposable party supplies, including pink tableware and decor.
By incorporating these Pink-a-licious tableware ideas, you'll surely create a party tablescape fit for a princess!
Sweet Treats 
No princess party is complete without a selection of sweet treats that will leave your guests feeling indulged and satisfied. So here are some ideas for creating a Pink-a-licious dessert display that will complement your table decor and make your guests feel like royalty.
The centerpiece of any dessert table is, of course, the cake. Consider opting for a stunning pink cake that is both delicious and aesthetically pleasing. You can choose from various cake designs, including a traditional tiered cake, a naked cake adorned with fresh flowers, or a fun and whimsical drip cake. The options are endless, so feel free to get creative and design a cake that perfectly matches your princess party theme.
In addition to the cake, consider including an assortment of sweet pink treats such as cupcakes, cookies, and macarons. These bite-sized desserts are perfect for those who want a more petite indulgence or for those who want to try a little bit of everything. You can also include pink candy bars or jars filled with pink sweets, such as jelly beans or gummy bears, for your guests to snack on throughout the party.
Consider using a plastic cake stand or fancy disposable dessert plates when displaying your sweet treats. This will not only add to the overall aesthetic of your table, but it will also make it easier for your guests to help themselves to their favorite treats. You can also add a touch of whimsy by incorporating a candy bar cart or setting up a DIY cupcake decorating station.
If you need more confidence in your baking skills, there are plenty of places where you can order pre-made pink treats. Local bakeries or pastry shops are great options for ordering custom cakes or cupcakes that fit your party's theme. In addition, you can order pre-made cookies or macarons from online specialty shops or your favorite grocery store's bakery department.
With some creativity and sweet treats, your Pink-a-licious princess party will be a hit with guests of all ages. Feel free to experiment with different desserts and display options until you find the perfect combination that perfectly complements your tablescape.
Styling Tips
When it comes to styling your Pink-a-licious princess party tablescape, there are a variety of decorative elements that you can use to tie the pink theme together and create a cohesive look. Here are some ideas to get you started:
Pink balloons: 

Balloons are a fun and festive way to add color to your tablescape. Consider using various shades and sizes of pink balloons to create a playful and whimsical atmosphere. You can even use helium-filled balloons to create an eye-catching balloon arch above the table.

Pink flowers: 

Fresh flowers are always a great way to add a touch of elegance to any tablescape. Consider incorporating pink roses, peonies, or hydrangeas into your decor for a romantic and feminine feel. You can arrange them in vases or use them as your table centerpiece.

Pink confetti:

 To add sparkle and shine to your tablescape, consider sprinkling pink confetti or glitter across the table. This will not only add a festive touch, but it will also tie in with the overall pink theme.
When incorporating personal touches or unique items into your tablescape, the key is to do so in a way that still complements the overall aesthetic. For example, consider incorporating small figurines or toys into the decor if your child has a favorite princess character. Alternatively, you could add a touch of personalization by creating custom place cards or party favors incorporating the pink theme.
A checklist and timeline are essential to staying organized while planning and executing your Pink-a-licious princess party. This will help you keep track of everything that must be done leading up to the party, from sending out invitations to ordering the cake. It's also helpful to delegate tasks to other party helpers or family members to ensure that everything runs smoothly on the day of the party.
Styling a Pink-a-licious princess party tablescape is about creating a fun and festive atmosphere that complements the pink theme. Whether you're planning a birthday party, a baby shower, or a special event, there are plenty of decorative elements that you can use to bring your vision to life.
Following the tips and ideas shared in this blog post, you can create a cohesive and visually stunning tablescape that will delight your guests and make them feel like royalty. 
We hope this blog post has given you plenty of inspiration and ideas for creating your own Pink-a-licious princess party tablescape. Whether you're a seasoned party planner or a first-time host, we're confident you can create a truly magical event that your guests will never forget.