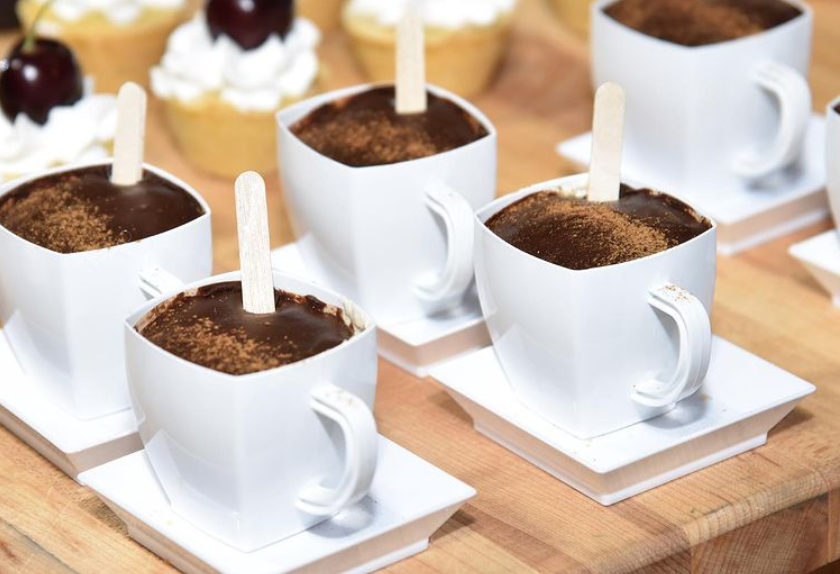 Party-Sized Happiness: Mug Cakes for Every Special Occasion
There's something magical about celebrating life's special moments with a slice of cake. The joy it brings, the smiles it elicits, and the memories it creates are unparalleled. However, as much as we adore traditional cakes, they aren't always the most practical choice, especially when hosting a bustling party. That's where the charming world of mug cakes comes into play.
Single-Serve Sweetness: Mug Cake Ideas for Busy Hosts
Mug cakes are a delightful twist on the classic dessert, and they're here to revolutionize how you celebrate. These single-serve wonders offer convenience, versatility, and abundant flavor possibilities, making them the perfect addition to any gathering, big or small. So, whether you're a seasoned party planner or someone looking to add a touch of sweetness to your next gathering, join us on this flavorful adventure. Let's unlock the secrets of creating "Party-Sized Happiness" with mug cakes, making every special occasion memorable and delicious.
The Mug Cake Trend
In recent years, there has been an undeniable rise in the popularity of mug cakes, and it's easy to see why. These single-serve treats offer a delightful combination of convenience and indulgence, making them a favorite dessert choice for people of all ages. 
The Rise of Mug Cakes
Mug cakes emerged as a quick, indulgent solution in our fast-paced lives. They originated online, with microwave-friendly cake recipes circulating on cooking forums and blogs. These recipes promised a freshly baked cake in minutes and quickly gained popularity. Today, you can explore various mug cake recipes, from classic chocolate to exotic fruit flavors and healthier choices, catering to diverse tastes and dietary preferences.
Versatility for Every Occasion
Quick and Easy:

 Mug cakes are the perfect party dessert - quick and easy to make with just a few pantry ingredients and a microwave.

Personalized Flavors:

 Mug cakes are versatile and customizable. Lemon-blueberry for summer, triple chocolate for winter - the possibilities are endless.

Portion Control:

 Mug cakes are great for parties. They help control portions so guests can indulge without overindulging.

Last-Minute Delight:

 Mug cakes are a quick and delicious dessert option for any planned or last-minute celebration.
Mug Cake Basics
Mug cakes are a small but immensely satisfying version of a traditional cake. What sets them apart is their simplicity, speed, and adaptability.
The Magic of Mug Cakes
Ingredients:

 To make a basic mug cake, you'll need common pantry staples like flour, sugar, baking powder, milk, oil, and flavorings (such as cocoa powder or vanilla extract). These ingredients are typically mixed together directly in the mug.

Mixing:

 Mix the dry and wet ingredients in the mug using a fork or a small whisk. It's a one-bowl wonder that minimizes cleanup and saves time.

Microwave Magic:

 Once your mug cake batter is ready, it's placed in the microwave for a short burst of cooking. The microwave's rapid heating ability ensures that your cake cooks swiftly, typically in under two minutes.

Personal Touch:

 After microwaving, you can add toppings, such as whipped cream, ice cream, sprinkles, or fruit, to personalize your mug cake to your heart's desire.
Flavor Options Galore
One of the most exciting aspects of mug cakes is their adaptability to various occasions, moods, and tastes. Whether you're planning a romantic Valentine's Day dinner, a fun-filled children's birthday party, or a cozy night in with friends, there's a mug cake recipe to match. Here's a glimpse of the flavor options available:
Classic Chocolate:

 Perfect for any chocolate lover, this rich and indulgent choice never disappoints. Add a scoop of vanilla ice cream or a chocolate sauce drizzle for an extra luxury touch.

Fruity Delights:

 Consider a fruity mug cake if you celebrate a summery occasion. Fresh berries, mashed bananas, or citrus zest can infuse your cake with bright and refreshing flavors.

Holiday Spice:

 During the festive season, spice things up with a cinnamon-infused mug cake or one incorporating seasonal ingredients like pumpkin or cranberries.

Nutty Varieties:

 For a bit of crunch and depth, try adding chopped nuts like almonds, pecans, or walnuts to your batter. They provide a satisfying contrast in texture and flavor.

Specialty Flavors:

 Experiment with unique ingredients such as matcha powder, chai spices, or lavender for a gourmet twist.
Chic & Stylish Serving Ideas: Disposable Coffee Mug
As we dive deeper into the world of mug cakes for special occasions, it's time to address an essential aspect of serving these delectable treats: the choice of tableware. Disposable coffee cups and plastic coffee mugs have numerous advantages that can elevate your party experience.
Eco-Friendliness and Convenience
Reduced Cleanup:

 One of the primary advantages of using disposable coffee cups is the convenience they bring to your party. After the celebration, simply toss them in the recycling bin or dispose of them, saving you the time and effort of washing up.

Ideal for Large Gatherings:

 Hosting a big party with numerous guests can be a logistical challenge, especially when serving dessert. Plastic coffee mugs make the process smoother, allowing you to efficiently serve a crowd without worrying about running out of dishes.

Eco-Friendly Options:

 Many disposable coffee mugs are now designed with sustainability. Look for options made from recyclable materials to reduce the environmental impact of your event.

Customization:

 These disposable options often come in various sizes and designs, allowing you to choose the perfect fit for your party theme and aesthetic. Whether you prefer sleek and modern plastic coffee mugs or classic paper coffee cups, there's a style to suit every occasion.

Safe and Hygienic:

 Plastic coffee mugs provide a sanitary option for serving food and drinks, which is especially important when hosting large gatherings.
Smarty Had A Party: Your Source for Disposable Party Supplies
Regarding reliable sources for disposable party supplies, Smarty Had A Party is a name that stands out. As a trusted supplier, Smarty understands the importance of making your celebrations effortless and memorable.
A World of Possibilities
Smarty Had A Party offers an extensive range of disposable coffee cups catering to various preferences and needs. Whether planning an elegant wedding reception, a lively birthday bash, or an intimate gathering with friends, you'll find the perfect tableware to complement your event's atmosphere.
Quality You Can Trust
What sets Smarty Had A Party apart is its commitment to quality. Smarty's disposable dinnerware, drinkware, and plastic flatware are convenient and durable, ensuring guests can enjoy the party without worry.
Frequently Asked Questions (FAQs)
1. What are the advantages of using disposable coffee cups for serving mug cakes at parties?
Disposable coffee cups offer several advantages for serving mug cakes at parties. They provide convenience by simplifying cleanup, ensure portion control, and are available in eco-friendly options to reduce environmental impact.
2. How can I ensure my mug cakes turn out perfectly every time?
To achieve perfect mug cakes every time, follow these tips: accurately measure ingredients, avoid overmixing, use a microwave-safe mug of the right size, and adjust microwave time as needed to prevent overcooking.
3. What are some creative ways to customize mug cakes for different occasions?
Get creative by customizing mug cakes for different occasions. Experiment with unique flavorings, toppings, and decorations. For instance, use peppermint extract and crushed candy canes for Christmas or fresh berries for a romantic touch.
4. Can I order disposable coffee cups in bulk from Smarty Had A Party?
Yes, you can order disposable coffee cups and plastic coffee mugs in bulk from Smarty Had A Party. Smarty offers various disposable party supplies, including these items, making it convenient for parties of all sizes.
Now, armed with mug cake recipes tailored to specific special occasions, presentation tips, and answers to common questions, you're ready to create unforgettable moments. So, the next time you host a celebration, consider adding the charm of mug cakes to your menu. With each delectable bite, you'll be sharing not just dessert but a slice of "Party-Sized Happiness" that will leave your guests with smiles and sweet memories long after the party ends.