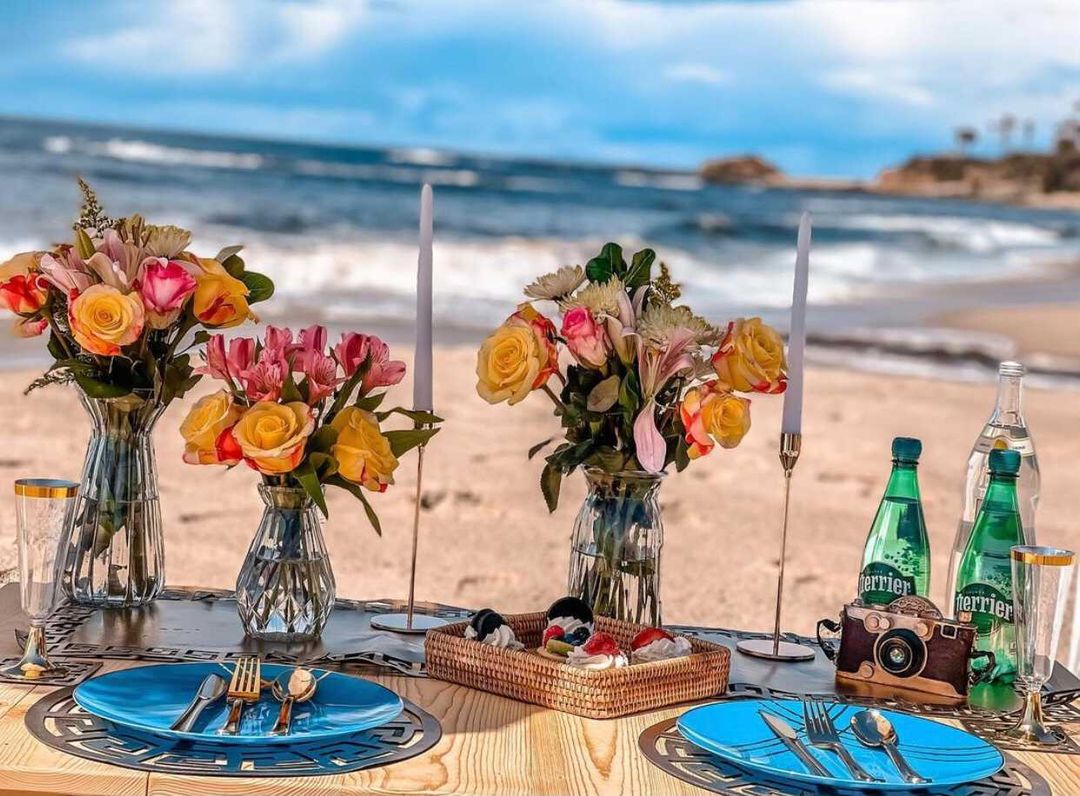 Outdoor Garden Party Ideas to Entertain Your Guests
Throwing an outdoor party is a great way to get together with your family and friends and show them your lovely and artistic side by decorating a backyard. Summer brings us a great time of the year to throw plenty of enchanting outdoor parties and to have refreshing moments again back in life.  
According to a survey, most people prefer outdoor garden parties to relax. You might come up with the question, where should you start if you throw an outdoor garden party. We have curated a list of outdoor garden party ideas for you.
Whether it's your first time hosting an outdoor garden party or you have been doing it for years, you will love and enjoy the ideas we will share here. Stick to the end and find the best one to follow for your next party. 
Backyard BBQ Party
BBQ parties are a great way to indulge in the ultimate entertainment moment, while the grill stacks up with the juicy BBQ and your guests enjoy the enchanting gossip with mutual friends in the fresh aroma of the BBQ. 
So, why not throw a backyard BBQ party with friends and family? It's simple, easy to set up with just seating arrangements, appropriate lighting for ambiance, and music to set the mood. Also, if you have a hectic routine, a BBQ party is a way for you to bring some joy in your life without doing so much. 
To speed up the wind-up process, use disposable eco-friendly party supplies. You wouldn't need to wash or clean them after the party is over. Instead, you can dispose of them. Your guests would love the wooden texture of the eco-friendly dinnerware set - a perfect way to add a wow factor to your party. 
Pizza Lovers Party
We all love pizza! But, never think about having it at the party. This summer, you should set up your cooking range in your backyard, invite your guests, and play "make your own''. Isn't it a great way to explore the best pizza recipe in your circle?
The one who makes the delicious one and wins the most votes should get the gift/reward. Set Up a backdrop at your party - so your guests have a spot to click some great photos together to post on social media. 
Throw Birthday Party 
Party lovers need just an excuse to throw parties and finding one isn't that hard. If other party ideas don't excite you, think about throwing a birthday party in your backyard. 
What else could be more exciting than a birthday party with colorful party decorations, music, and people indulging in the enchanting gossip? Plan a birthday party for your friend or for anyone in your circle, as, after all, we need an excuse for an amazing meet-up and good food. 
Take full advantage of every moment. Ask your friends to participate in the party decorations to enjoy and come up with exciting party decorations that inject an energy boost into your guests. 
Set up an elegant table in your backyard, fill up the venue with colorful balloons, and have plenty of snacks and beverages for your guests. For the fun activities, make the kids play different games and distribute the rewards to make it more exciting for everyone. 
Eve Mocktail Hour Party
It's always a big yes to the drinks in the summer weather, as the weather is warm, and it's an excellent opportunity to enjoy some new cold beverage recipes.
Throw a cocktail party in your garden and transform it into an epic bar with some good music, decorations, and seating arrangement set up around the bar. Have a bartender at the party to let your guests enjoy some professionally made drinks.
If hiring a professional bartender isn't favorable for your budget, then think about asking for a hand from your friend. You can even ask the guests to make their own drinks. This way, others can leave with learning some new mocktail recipes. 
Make sure to have plenty of glasses, bowls, or tubs for ice and trays to serve the drinks. Have eco-friendly bowls to bring elegance to your table by going green. 
Classic Garden Tea Party
No doubt, throwing a party requires a lot of effort in order to serve a large crowd coming over to your home. Don't want to do a heck of the preparations? Well, what about having a classic tea party?
It doesn't require too much party preparation, but an elegant tablescape with snacks, sandwiches, and classic crockery will get the job done for you. 
Throwing a tea party is a great way to get together with your favorite people without the hassle of preparation that may require all day. For a tea party - you can tea an elegant table in your garden, spread a fancy tablecloth, and place minimalist centerpieces of flowers. 
Be creative with the centerpieces, as they are the focal point of a tablescape. There are plenty of creative centerpiece ideas that you can find online, and create some spectacular centerpieces to have a garden-inspired table.
Don't forget to have plenty of disposable eco-friendly cutlery for serving snacks and cakes. You won't be happy with the pile of dirty cutlery at the end of the party. Our eco-friendly cutlery will allow you to clean up like a breeze, as you can simply discard them. 
Throw a Movie Night Party
Sometimes, you are too tired from putting effort into party preparations like dressing up in the venue, cooking, and serving the guests. Movie night is a great way to sit and relax but still enjoy the moment with your favorite people.
Throw a movie night party, set up a screen in your backyard, and grab some cozy blankets as the temperature drops after the evening. Stock up on beverages and snacks for your guests so they can graze while watching the movie. 
Don't forget to have plenty of ambient lighting in the backyard for ambiance - after all - it's a party.