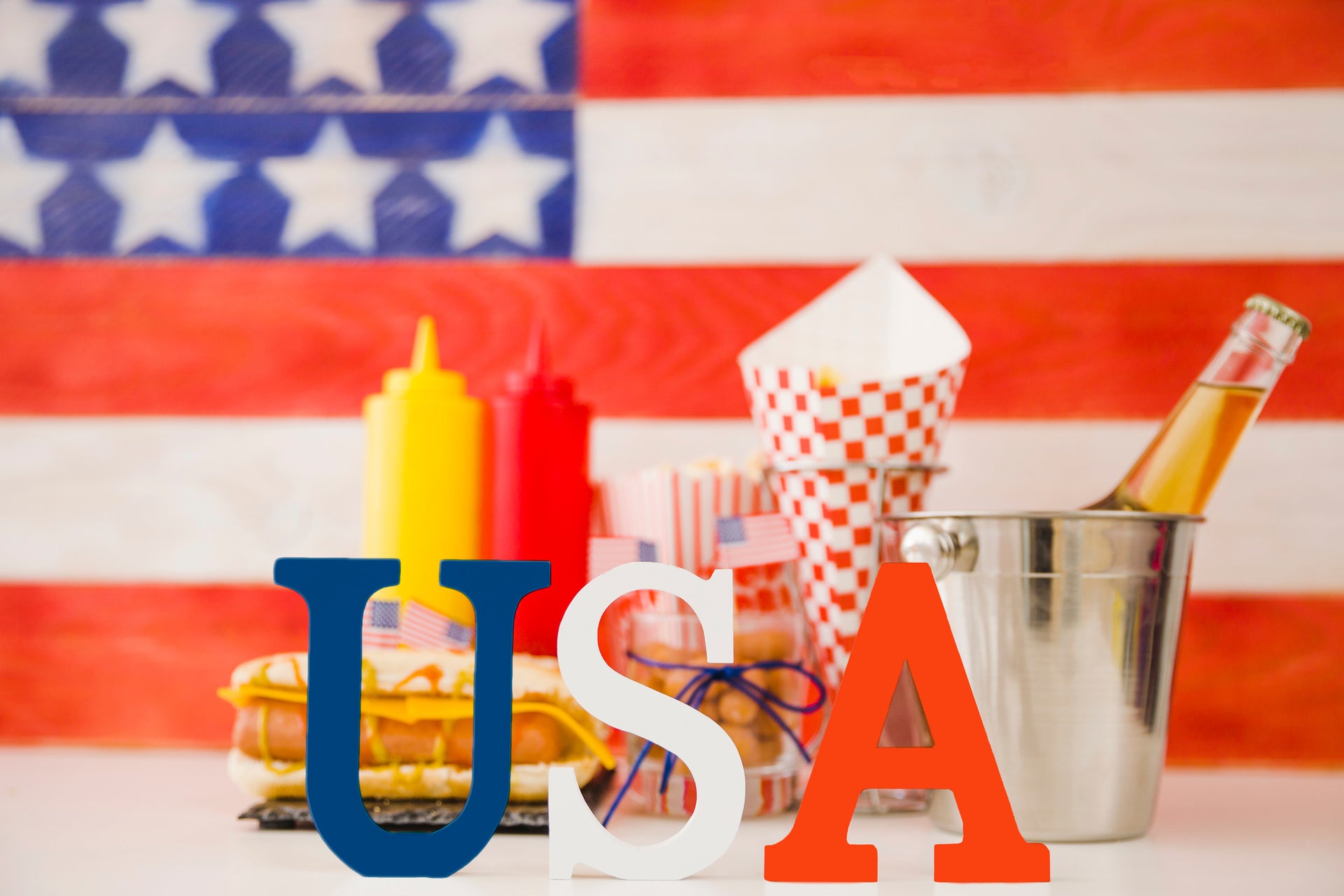 Labor Day Extravaganza: How to Throw the Ultimate Holiday Party
As the sun-kissed days of summer gradually give way to the crisp embrace of autumn, there's a bittersweet feeling in the air that signals the approach of Labor Day. This cherished holiday marks the end of summer and is a tribute to the hardworking spirit that drives our nation. And what better way to bid farewell to the leisure season than hosting a Labor Day Bash that radiates style, camaraderie, and a touch of patriotic flair?
Savoring the Last Days of Summer: Labor Day Party Planning
In this guide, we invite you to embark on a journey of celebration as we unveil the art of throwing a Labor Day Bash that leaves a lasting impression. Whether you're a seasoned party planner or a first-time host, our Labor Day Bash guide will ensure that your event is steeped in style, patriotism, and all the elements that make for a truly remarkable occasion. So dust off your creativity, unfurl those banners, and let's dive into the art of celebrating the end of summer in style!
Planning the Perfect Labor Day Bash
Early Planning for a Seamless Celebration
At the heart of any successful gathering lies a well-thought-out plan. Early planning is your secret weapon, ensuring that every aspect of your Labor Day Bash falls seamlessly into place. Consider starting your preparations at least a few weeks in advance. This gives you ample time to iron out any kinks and ensures you're not scrambling at the last minute.
Create a checklist of tasks, from sending out invitations to finalizing the menu and decorations. Allocate sufficient time for each task, accounting for potential delays or unexpected changes. When the big day arrives, you'll be able to relax and enjoy the festivities, knowing that you've covered all the bases.
Infusing the Spirit of Patriotism
Labor Day isn't just another holiday—it's a celebration of the dedication and contributions of the American workforce. Consider aligning your Labor Day Bash with a patriotic theme to honor this spirit. Think red, white, and blue as your color palette, and infuse elements that pay tribute to the nation's history and values.
Incorporate American flags, banners, and other symbolic decorations that echo the pride and unity of the nation. Encourage guests to embrace the theme by dressing in patriotic colors or sporting accessories that evoke a sense of national pride. This theme will add depth to your event and resonate with the true essence of Labor Day.
Stylish Disposable Plastic Party Supplies
The Convenience Factor
Gone are the days when hosting a stylish gathering required hours of dishwashing and cleanup. Disposable plastic party supplies have revolutionized entertaining. The convenience they bring to the table cannot be overstated.
Instead of being tethered to the kitchen sink, you can spend more time socializing and enjoying the festivities. Once the event ends, cleanup is as simple as gathering and disposing of the disposable items. This saves you time and ensures you can focus on what truly matters—creating lasting memories with your guests.
Aesthetic Appeal Redefined
Modern plastic party supplies have come a long way in design and aesthetics. No longer are they limited to generic, uninspiring options. Today's market offers many choices catering to various themes and styles. From sleek and contemporary designs to patterns that echo the spirit of the occasion, there's something for every taste.
Imagine setting your table with elegantly designed plastic plates that mirror the look of fine china or arranging disposable drinkware that sparkles in the sunlight. These items serve their functional purpose and contribute to the overall visual appeal of your Labor Day Bash.
Crafting a Cohesive Table Setup
Color Harmony

: Choose disposable items in colors that complement your overall theme. If embracing a patriotic motif, opt for a mix of red, white, and blue items that resonate with the occasion.

Mix and Match

: Feel free to mix and match different patterns and textures within the same color scheme. This can add depth and character to your table setup.

Layering Effect

: Layering is essential to creating an eye-catching display. Place plastic trays or serving bowls on top of tablecloths or runners to add dimension to the setup.

Finishing Touches

: Consider adding decorative elements such as napkin rings or place card holders to elevate the style quotient of your table.
Patriotic Culinary Delights
The Art of Patriotic Food Choices
The idea behind patriotic food choices is simple yet impactful—bring the colors of the American flag to life on your plate. By incorporating red, white, and blue elements into your menu, you create a feast for the senses and evoke a sense of unity and pride that aligns perfectly with the Labor Day spirit.
Culinary Creations to Elevate Your Menu
Red and Blue Fruit Skewers

: Craft a refreshing and colorful appetizer by threading strawberries and blueberries onto skewers. The result is a burst of flavor and an eye-catching treat that captures the essence of the occasion.

White Chocolate-Covered Popcorn

: Elevate a beloved classic by coating popcorn in smooth white chocolate. Add red and blue sprinkles to infuse patriotic colors, creating a sweet, savory, delectable, and decorative snack.

Layered Gelatin Desserts

: Create a show-stopping dessert that mirrors the stripes of the American flag. Alternate red and blue gelatin layers, finishing with a dollop of whipped cream on top for the white element. This dessert not only tastes delightful but also serves as a stunning centerpiece.
Elevating the Ambiance with Decorations
Creating an Atmosphere with Decorations
Decorations are the silent storytellers of your Labor Day Bash. They convey the theme, evoke emotions, and transport guests to a space where the spirit of the occasion comes alive. Whether your gathering is indoors or outdoors, the right decorations can work wonders in shaping the ambiance and ensuring that your event is spectacular.
The Significance of Patriotic Decorations
Regarding a Labor Day Bash, patriotic decorations hold special significance. They not only pay tribute to the historical origins of the holiday but also foster a sense of unity and pride among your guests. Incorporating symbols of the nation—such as flags, banners, and other American-inspired elements—can create a celebratory and reverential environment.
DIY Ideas to Transform Your Space
Patriotic Mason Jar Lanterns

: Collect a few mason jars and paint them in red, white, and blue. Insert tea lights or battery-operated candles to create charming lanterns that can be placed around the party area.

Burlap Banners with Quotes

: Create banners featuring patriotic quotes or phrases. Hang them across fences, tables, or walls to add a rustic yet meaningful touch to your décor.

Flag-Inspired Centerpieces

: Arrange miniature American flags in small vases or jars filled with sand. Place these centerpieces on tables to evoke a sense of national pride.

Patriotic Wreaths

: Craft wreaths using red, white, and blue ribbons, flowers, or fabric. Hang them on doors or walls to welcome guests with a burst of patriotic color.
Customizing Decorations to Your Theme
Your Labor Day Bash may have a specific theme beyond patriotism, such as a vintage picnic or a beachside bonanza. Embrace this theme by customizing your decorations accordingly. For a vintage vibe, opt for retro-inspired banners and pastel color schemes. If you envision a beach-themed celebration, incorporate seashells, starfish, and beachy elements into your decorations.
Entertainment and Activities
A Backyard Barbecue Extravaganza
What better way to celebrate the end of summer than with a sizzling backyard barbecue? Fire up the grill and offer a delectable spread of burgers, hot dogs, grilled veggies, and more. The aroma of barbecue wafting through the air sets the stage for a casual and convivial atmosphere where guests can gather, share stories, and indulge in mouthwatering fare.
Lawn Games for Friendly Competition
Lawn games are a fantastic way to infuse your Labor Day Bash with friendly competition and endless fun. Set up classics like cornhole, horseshoes, and badminton for guests to enjoy. These games allow adults and kids to bond over laughter while adding an interactive element that keeps the energy high.
Patriotic-Themed Photo Booth
Capture the spirit of the occasion with a patriotic-themed photo booth. Set up a backdrop adorned with flags, banners, and American-inspired decorations. Provide guests with props like Uncle Sam hats, sunglasses, and patriotic accessories. This offers an excellent opportunity for snapshots and ensures attendees leave with cherished mementos from your Labor Day Bash.
The Art of Crafting Memories
While activities add a layer of excitement to your event, the true essence of a Labor Day Bash lies in the memories you create. Emphasize fostering an environment where guests feel comfortable, engaged, and welcomed. Encourage mingling by arranging seating areas that invite conversation, and consider playing background music that enhances the ambiance.
May this guide serve as a compass for future celebrations, encouraging you to continue embracing style, unity, and creativity in your gatherings. And as Labor Day draws near again, may your heart be filled with anticipation for the next opportunity to honor the end of summer in the most stylish and spirited way possible.
From all of us at Smarty Had A Party, we raise a toast to you and your Labor Day Bash, a tribute to the season that was and a welcoming of the seasons yet to come. Here's to celebrating life's moments with style, enthusiasm, and unity.