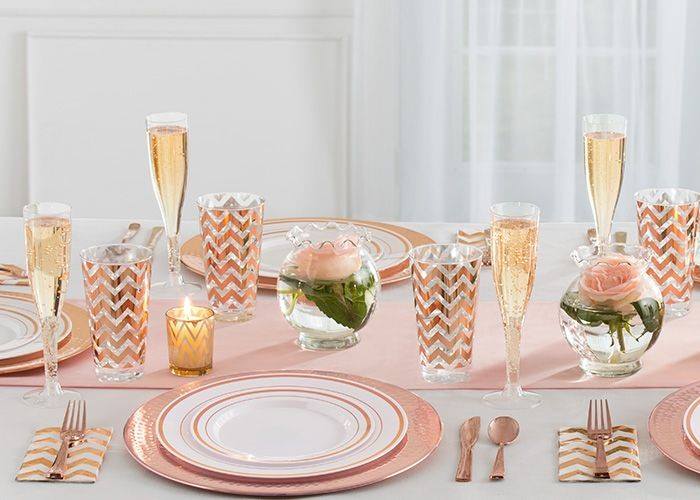 How to Host an Amazing Mother's Day Party?
We all are because of our mothers. Mothers are beautiful creatures of God - so beautiful that they don't ask for anything in return for making so much effort to bring us up. 
Undoubtedly, her efforts and love can't be beaten or returned, but the least we can do is express our love for her and make her feel special as she's the happiest lady on Earth. 
Every day is Mother's day to express our love and devotion for her. However, Mother's day is particularly 'her' day, and you should make it a special one for her. One of the best things you can do is give her your time by throwing a memorable party on the 13th of May. 
Here's how to host a fantastic mother's day party for your mother to win her heart and love for you.
Dress Up Your Place
As mentioned above, Mother's day is all about making her feel special by showing your love by making a little effort. Start with decorating your home or a place where you throw the party. 
Decorating your party place is a great way to make her realize your love for her and make her feel special. Grab party supplies from your nearest dollar store and have your siblings or friends help you with the decoration work. 
Have a bunch of balloons on ceilings, windows, and walls, paper lanterns, elegant showpieces, and everything that you think will add a party touch to your space.
Invite Her People
Our mothers are always busy taking care of us or making our place look home. And this is how her life gets hectic, and she doesn't get time to socialize or even take care of herself. 
Before throwing a party, invite her favorite people to the party so they can spend some quality time with your mother. It would be the most beautiful thing that would make her happy, and she would be proud of you.
Send out the invites to your mother's best friends and plan a surprise arrival for them at the party.
Set an Elegant Tablescape
Your party table is where all the guests would sit around, so this sight should please everyone. Also, it's a great way to add aesthetics to the place and enhance the overall decorations. Set an elegant tablescape for the party with the help of your friends or siblings. 
Spreading out a fancy cloth table, a few elegant centerpieces, some rustic vases, and candles will transform the profile of your table. Get creative with the centerpieces if you enjoy being creative and thoughtful. Being creative with decoration and putting effort into making everything look beautiful will make your mom so happy you can't even imagine.
Lay down an elegant disposable plasticware to serve with style and honor. Having plasticware sets on your tabletop will add aesthetics to your tablescape. Also, while using plasticware products, you won't need to worry about party clean-up as they are disposable. 
Make Dinner for Mom
Any party would be incomplete without food, and food is an integral part of any event. So, shape a delicious menu for the party. We all love whenever our mother cooks us our favorite food. So, it's time to go for the same treatment by cooking her favorite dishes at the mother's day party. 
Along with her favorite recipes, try new recipes to make your party food menu a fantastic one for everyone. Use disposable plasticware to speed up the clean-up and prevent your mother from washing the dirty dishes after the party; what a failed party would it be if she ended up cleaning up the dirty dishes.
We at smarty offer a wide range of plasticware products perfect to style an elegant party table. We have everything from fancy dinner plates to classy drinkware and stylish flatware. So get plasticware for parties and clean up like a breeze. 
Cheesy Pasta with Sausage and Spinach
Include this delicious pasta at the party for her. You wouldn't need to spend hours in the kitchen to make it. All you will need is a few ingredients; salt, pepper, oil, and sausages to present this pasta on your party's table. 
Mini Chicken and Waffle Sandwiches
There's nothing more comfortable than the bite-sized food. It doesn't take hours to make, it's simple & easy, and most importantly, it's comfortable to eat. And, when it comes to bite-size food, how would you miss the burger? 
Make these delicious mini chicken and waffle sandwiches for you. They look like burgers but don't worry; they don't take a lot of time like you would need while making burgers at home. 
Pumpkin Spinach and Walnut Spaghetti
If you want to have a lunch party for your mother, make this 100% delicious spaghetti for her. It's a mix of pumpkin, spinach, and walnut spaghetti - perfect for a lunch party. And, most importantly, it can be prepared minutes before the party.
Write a Book for her
Mothers are selfless creatures, and their life mainly revolves around the kids. No doubt, their sacrifices for us can't be returned or paid off, but at least you can acknowledge them by making her feel special. Gifts are a great way to express your love for someone special. 
Make her feel special by writing a book for her on moments you have shared with her. You can easily find "What I Love About Mom By Me Book" at a dollar store.
Purchase a book, fill it with the greatest and loveliest moments you had with her and present it to her at the party. So, you have another excuse to capture some more memorable moments with her.
You can prepare this party idea easily before the party. It's a great way to recall some weird and good moments and laughs when she scolded you for your clumsy acts back in your childhood. Moreover, consider having all the guests offer gifts to your mother.