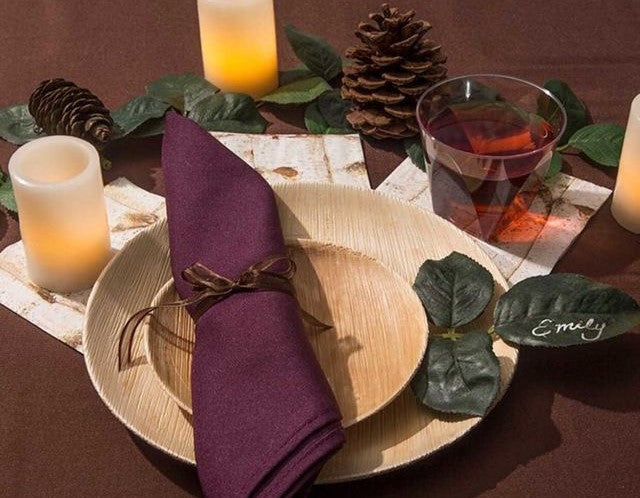 How Eco-Friendly Partyware can Make Your Next Party a Hit?
In recent years, there has been a rise in eco-friendly parties, and in fact - it's a new trend to go green. As a party lover and host, you must be curious to try it once. 
Well, before you experience it by implementing it, we are going to take you with us into the depth of it, so you know what you have been missing by not going green.
Stick to the end to find out how eco-friendly partyware can make your next party a hit. 
Why Eco-friendly Partyware?
If you are a party lover or love to host parties every weekend or month, then you might have come to know that eco-friendly is trending in the industry. 
The demand for eco-friendly partyware is huge because of its sustainable behavior towards the environment.
A most important factor of eco-friendly partyware is its affordability, which gives a little more push towards the demand-supply condition. 
People that are new to eco-friendly partyware used to consider it expensive or out of range, but it's one of the most affordable partywares you can get for your parties. 
Palm Leaf Plates
Who thought of using palm leaf biodegradable plates for parties and formal use? Well, we did, and there is a lot you have been missing if you haven't used them.
Palm leaves plates are eco-friendly plates and are basically made up of palm leaves. These leaves are collected, compressed in the heavy machinery, and then molded into the shape of the plates. 
The eco-friendly disposable plates offer you the opportunity to go 100% green at your parties, and it's at an affordable price. Moreover, they are disposable plates, so no more cleaning worries after your guests have left. 
Bring Extra Flair to Tablescape
When working with the palm leaf plates, you can play with their woody texture and color to add aesthetic and dramatic vibes to your tablescape.
Even if you are throwing a party without a theme, these palm leaf plates will keep the decor elevated and punching, so your tablescape doesn't look average.
Moreover, if you want to bring the wintery vibes into your home and place setting without even going out (as it's too risky because of an ongoing pandemic) - these palm leaf plates and other eco-friendly party supplies are the best choices for you. 
Be Trendy 
As mentioned above, using eco-friendly partyware is a new trend going on in recent times. If you love following all the trends, then bringing eco-friendly partyware to your tablescape is the first you should be opting for.
Moreover, if you are looking for some epic and elegant partyware, then look no further than our eco-friendly disposable plates. 
These are some of the elegant collections of the plates that would allow you to bring aesthetic vibes to your tablespace. 
Plus, the bonus is that these disposable leaf plates come at the fraction of the cost and are affordable to any budget.