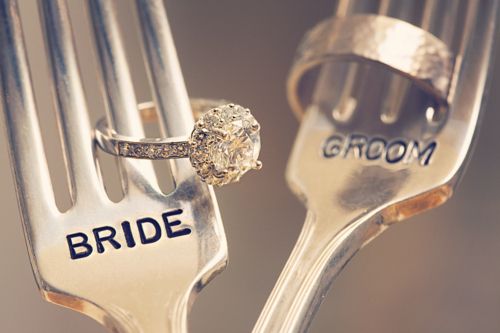 Amazing Ideas to Make Your Wedding Affordable and Elegant
Are you planning to celebrate your wedding without spending a lot of money? Well, then you have come to the right place. Remember, your wedding can be affordable but not cheap. Sometimes, people restrict their budget but forget about planning it the right way. That takes us to the most crucial step of tightening your budget for your wedding, which is planning everything step by step. All you need to do is get creative with your choices, and you can throw a lavish-looking wedding without spending the average.
The Wedding Dress
Set a budget for your entire wedding event, and then out of that, fix some amount for the dress. Ask the bridesmaids and groomsmen to follow the budget rules as well.
There are a lot of tips that can make you cut your expenses on the wedding dress. One of them is renting a dress because, after your wedding, you are not going to wear it anyway. Otherwise, you can buy a second-hand wedding dress that will not only be a budget-friendly option but also glamorous. A couple of things to consider before buying a second-hand wedding dress include making sure that it has been nicely dry-cleaned and it was kept with care by the person who wore it first. The emotions attached with a pre-worn and pre-adorned dress are out of this world.
An Affordable Wedding Cake
Next on our list is the wedding cake. If you have an uncle or an aunt or anyone you know that can make and decorate a cake, you can ask them for a favor. The best part about this is that they won't deny this favor and would love to be a part of your big day.
Reuse the Decorations
Hiring a professional for the decor can be quite expensive. Choosing the right venue can save you a lot in this matter. Choose an outdoor venue with a lot of greenery to do the thing for you. Your backyard would be just fine. All you need to do is get some flower bouquets and string lights to make the place elegant.
Chic and Affordable Tableware
Set the tables and chairs elegantly and grace them with our affordable and elegant disposable drinkware for weddings. We have an entire range of disposable dinnerware and drinkware, including plastic wine goblets and disposable wine carafes. Visit our website and have a look at our most fancy plastic wine glass collection that's both elegant and budget-friendly.
Serve sparkling drinks to your guests in our drinkware and give them a reason to enjoy the whole meal.
Budget-Friendly Entertainment
Do not consider hiring a DJ as it will upset your budget. Instead, let your Spotify playlist handle the entertainment during your wedding. You can also ask for a favor from your friends - in case they know someone that can entertain your guests with music at a low price.
Hair and Makeup of the Bride
Bridesmaids should do the makeup and hair of the bride. That will also let them celebrate these beautiful moments in a fun way.