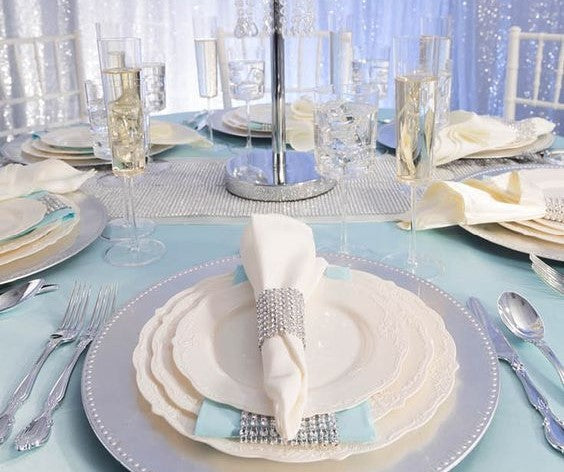 How Do You Throw an Amazing Winter Party?
Don't let the winter blues come in your way of celebrating the season. Instead, bring the heat to your house and throw an ultimate winter-themed party with your friends. All you need to do is light up your fireplace and have the perfect arrangements before your friends come over. We are here with our guide to throwing an ultimate winter party so you can have all the fun without worrying about the freezing temperature outside.
Make a Party Planning Checklist
It's always better to plan everything at least two weeks before the event. Ask yourself a few questions before making a decision or purchasing: What is my budget? What are my priorities for the event? Do I want to invite my colleagues or not? What should be the date that is suitable for everyone? How will I make people get along with each other and not get bored at the event? What should be the theme of the event?
Don't let this list of questions intimidate you. We have only listed them up here to make things easier for you.
Furthermore, make a list of the things you want to purchase and think of the things you can reuse from previous events.
Set Up a Cozy Place
For a winter party, make the whole place warm and cozy by lighting up the fireplace and setting cushions and blankets for the guests.
Also, set up a warm and cozy dining area to set the mood for the party. Finally, light up candles and string lights to decorate your party tables.
Cook and Present Food Like a Pro!
Cook food yourself and present it to your friends so that they get the feel of outdoor dining. For a winter party, you can make fried fish, chicken and corn soup, winter Panzanella, roasted chicken, or shepherd's pie. You can make salted caramel and apple pudding for desserts, which will be enough to impress everyone.
Focus on all the aspects of food plating and present your guests.
Serve in an Elegant Tableware
Elegant tableware can help you level up your plating game and impress your guests with the best. Our stylish plastic flatware, disposable plates, and chargers are what your winter party tables need. At Smarty, you will find the most durable plastic flatware for parties to match the level of your event. Moreover, this entire range of disposable flatware sets and plates match your party theme and decor to give a complete look overall.
Cones especially attractive cones look on the table. In the company of green twigs and a little glitter, they honorably occupy the central place of your table. However, if you do not have the time or ability to create original compositions, just put a little spruce or a sprig of pine cones and a wreath of light bulbs in a large jar.
Festive Decorations 
Pine Cones
This decoration is a perfect match if you are for a less elegant variant and a more intimate atmosphere. Cone decorations do not require much additional material and will help you create a wonderful winter magic atmosphere. Cones are ideal for creating original decorations. They go perfectly with the tree and make you feel the atmosphere of the forest. Making decorations is a very exciting experience and can unite all family members.
Candlesticks
Candles in candlesticks are an unavoidable element of festive evenings. They can be made from old glass jars, cups, cones, green fir branches, and small candles. Put a few rabbit twigs and candles in the jar. You can tie the jar with a ribbon of decorative jute. These lanterns create a warm and welcoming atmosphere.
Wreaths 
Instead of New Year's wreaths, which you buy in stores, you can make original wreaths from pine cones - and the festive atmosphere is guaranteed. The wreath can consist of natural or cones painted in white - this will create a snow effect. Cones can be tied with ribbon and decorated with dried flowers. This is a beautiful decoration for a fireplace, door, window, or Christmas tree.
Bouquets
Simple and at the same time, original bouquets made of cones tied with a bow will beautify your New Year's ambiance. If desired, you can add fir twigs and glittery details. You can also combine the cones with fresh white flowers.
Lights
Lighting Design in white and green style is also very popular. With this design, the glossy decor is practically not used. The whole atmosphere gives the impression of lightness and freshness. Such a winter interior reflects the modern ecological orientation of the design.
Vintage Decor
Vintage decor is still in vogue. Therefore, if you have leftover Christmas tree toys from childhood, you can use them. Vintage decor is a simple, uncomplicated decor that children especially love. With this decor, you can't pay too much attention to the choice of colors. 
Gift Wrapping 
This original gift package will delight fans of simplicity and eco-style. It is enough to pack a New Year's gift in a newspaper or gray paper and decorate it with twigs and cones. Nice and original and no kitsch.
Christmas Tree Decorations
You can tie the cones with satin ribbon or jute and use them as Christmas decorations. Ribbon cones can also be used to decorate chairs or front doors. You can paint the cones in any color. They look beautiful when painted in white, red, gold, or silver.
Set Up a Hot Chocolate Bar
Hot chocolate is the best thing to warm you up in the bone-chilling winter season. So why not set up a mini bar at your place full of different flavors of hot chocolate? Our website has already given the recipe for hot chocolate in three different ways. This will be an innovative thing to try, and you will be ready to be entitled as the best host of the season among your friends.