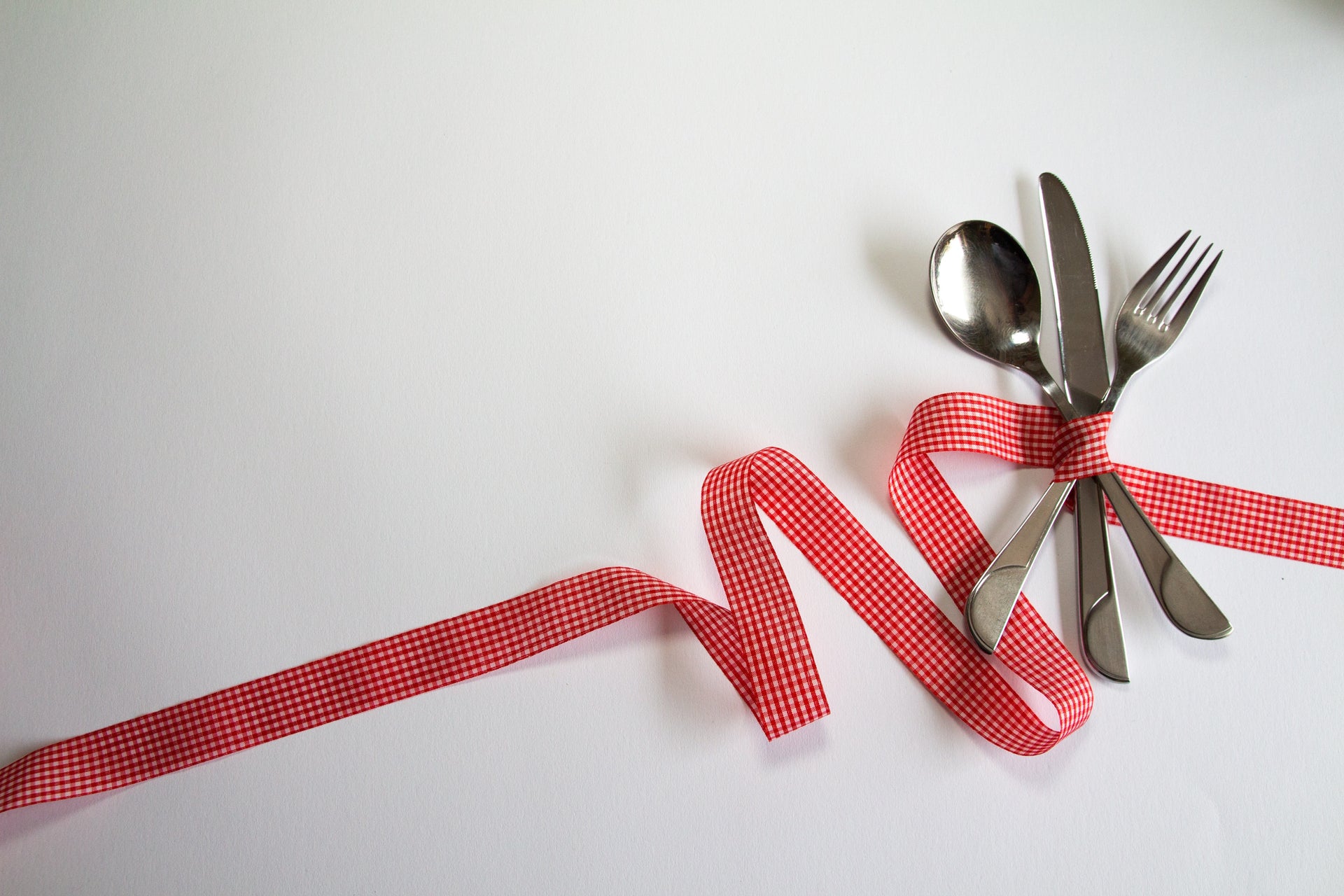 Everything You Need to Know About Choosing Cutlery
Flatware is the serving ware that comes in direct contact when you sit at a table to enjoy your meal. A flatware set is more than a tool to eat. It should provide the ultimate comfort to you apart from its basic functionality.
Your old flatware set is dented, molded, or probably you are newly married and setting up your house; there are many reasons you will want to buy a new flatware set. 
However, when buying flatware sets, there are a lot of factors involved that should be addressed to get the perfect tableware companion. Here's what you need to know about choosing the ideal flatware. 
Types of Flatware Material 
Before we get into what makes flatware sets perfect utensils, it's necessary to discover what flatware options are available in the market. Hence, it becomes easier for you to choose the best companion for the dining table. 
Stainless Steel
On the top of the list comes stainless steel. It's one of the most preferred and used flatware material choices. It's super hygienic, offers hassle-free maintenance, doesn't oxidize, and resists the stains. 
If you are looking for durable flatware set for regular dining use, then stainless steel is a super durable material that provides the ultimate functionality at a minimum cost. 
Chromium and Nickel Percentages
Stainless steel is made of chromium and nickel and is often mentioned on the packaging box as 18/0, 18/8, which describes the ratio of both elements used in forming the flatware set. 
However, most people prefer to use stainless steel as their daily utensils for casual settings. But, it totally depends on your choice. If stainless steel works best for your table settings, you can use it for elegant table settings. 
Moreover, the flatware of 18/0 describes that they are only made of chromium that won't last long in the fight with rust. So with time, the tableware consisting of the 18/0 is more likely to catch the stains. 
On the other hand, 18/8 or 18/10 offer extra durability as they consist of chromium and nickel that resist the rust and acidic compounds from accumulating on the flatware surface that causes the stains. 
Silver Plated
Silver-plated flatware sets are as durable as stainless steel and challenging as well. However, they are preferred and used with elegant table settings such as upscale parties and weddings on special occasions. 
Silver-plated comes with an electrolyte layer as thin as human hair, providing an elegant touch to its overall presence. However, maintaining and storing the silver-plated flatware is quite tricky, and you can say not everyone's cup of tea. 
The silver flatware sets aren't dishwasher safe, as the excessive heat can damage the plated layer. Instead, they should be hand-washed with a special detergent containing non-lemon scents. 
Moreover, it shouldn't be covered with newspapers, cardboard boxes, or even rubber bands when storing the silver-plated flatware. Otherwise, they will tarnish. So instead, the safer way to store the silver-plated flatware is to keep them in a polythene bag or in anti-tarnish strips. 
The silver-plated flatware set will tarnish, and removing it will require a commercial silver cleaner. It works for the light tarnish. However, you will need to seek commercial silver polishing for the heavier tarnish.
Does Flatware's Weight Really Make the Difference?
The simplest and shortest answer to this question is Yes! The weight really does matter in providing you with the comfort element in your dining experience. 
When choosing flatware, most people overlook the weight factor of the flatware sets. However, the weight of silverware plays a significant role while providing comfort, durability, and strength while holding it. 
Before buying the flatware sets, you always have an option to test them by holding them to try whether they provide you the comfort element and perfect grip or feel hefty. The spoons should offer a comfortable grip with a balanced weight on both sides. 
As the bigger flatware will be favorable for big hands and, similarly, the size of the short silver set for the smaller hands. Again, pay attention to the bowl of the soup spoon; it should be deep. 
Moreover, different hand sizes fit different styles of flatware sets, so make sure you don't have to compromise the comfort of your hands while dining for the sake of elegance. 
Disposable Flatware or Reusable Flatware?
When choosing the flatware set, you may want to decide between disposable or reusable flatware sets. Both serve multiple needs, but it depends on your needs and requirements and what you want from your flatware sets. 
The reusable flatware sets need maintenance, extra care, and a place to store it. Although buying reusable flatware sets is a one-time investment, they bring cleaning and maintenance costs.
On the other hand, the disposable provides a hassle-free dining experience. Instead of washing or cleaning them, they are supposed to be discarded just like a used tissue paper. 
The plastic flatware sets are plastic-coated with layers that provide a hygienic dining experience and make the flatware pieces light in weight. 
Moreover, the price of both flatware sets is also a critical point. The reusable ones come at a higher price, while the disposable ones come at a fraction of the cost.
Flatware for Special Occasions
If you are looking for flatware set for parties or other special occasions, buying the reusable set might upset your budget. However, the fancy plastic silverware is a perfect choice to serve a large crowd, as it will cut the clean-up cost and is inexpensive.
Get the fancy plastic silverware at a fraction of the cost to serve all your catering needs. We have a wide range of disposable flatware that resembles real silverware and works like a charm. 
Flatware For Regular Use
If you are looking for flatware set for daily use, you may want to buy the stainless steel or a silver plated. They are super durable and last longer than you can imagine. In addition, they stay for their entire life as they are made of rust-proof super-durable steel.