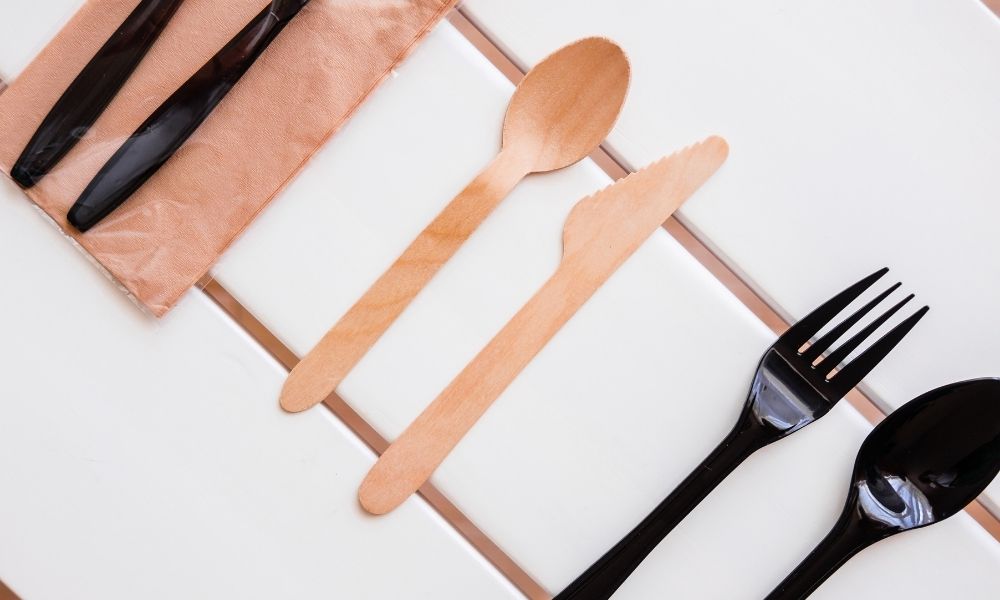 Elegant Events Where You Can Use Disposable Dinnerware
Plastic is increasingly used for the production of tableware, including reusable ones. In addition, new types of plastics and their combinations are constantly appearing on the market, and their use is expanding.
First, it is very cost-effective.

Second, almost waste-free production.

Third, plastic dishes are beautiful, light, and practical.
Plastic dishes have many positive qualities. The first thing consumers pay attention to is the low price of such a product. It is easy to transfer and does not need to be washed. It is known that plastic dishes are strong enough, but only if there is no excessive load. As a rule, due to its positive qualities, it is used at picnics, parties, holiday feasts, celebrations, or just in it to take food to work or on a long trip. Labeling plastic food containers can say a lot about their quality and recommendations for use. 
Today, many cafes and fast food restaurants use disposable plastic dishes because they are cheap, practical, and aesthetically pleasing. 
Advantages of Disposable Dinnerware
Plastic products have numerous advantages. They are practical, hygienic, easy to use, and affordable. The range of such products is diverse. These can be glasses, forks, spoons, plates, knives, and many other goods. Disposable dishes are often used in offices, summer cottages, and outdoor recreation. In addition, it is indispensable in various bistros, summer cafes, pizzerias, canteens, and other similar establishments.
The Durability 
Porcelain runs the risk of fun moments going awry with broken pieces that suddenly need the cleanup service's attention. This can be an absolute nightmare - something you definitely don't want at an important event. But, when it comes to plastic vs. porcelain or ceramic dinnerware, we know plastic is more durable. 
From how easily or thorough glass and other materials can be broken or cleaned to seriously slowing your service and reducing guest and staff safety, broken pieces are the worst in an entertainment environment. So, if you want to enjoy your dinner without the fear of breaking plates, you definitely need plastic dinnerware. If plastic tableware gets dropped, it will draw some attention, but there won't be shattered pieces everywhere. Likewise, thanks to durable plastic construction, plastic dinnerware items won't break, chip, crack, or shatter regardless of which surface they are dropped on, providing you a safe and reliable dining service.
Suitable for Various Occasions
Most places with poolside, beaches, parks, or patio services don't even allow glass in their areas. And for a good reason. These venues are full of barefoot people out to have a good time. Therefore, stylish disposable plastic dinnerware will provide your guests a safe and comfortable environment. Plus, plastic dinnerware items are elegant enough to suit any style of event or party. Plastic dinnerware and drinkware will fit right in no matter how upscale the setting. Therefore, whether you are planning a barn wedding reception, an anniversary celebration, a boat party, deck party, poolside birthday party, barbeque, picnic at the park, backyard family get-together, and other outdoor dining establishments, you can be sure that plastic dinnerware is a perfect choice. 
The Cleaning Up 
Plastic dinnerware is intended for disposable use. And since you are having a big get-together or a huge family function, the last thing you want to think about afterward is being elbows deep in dirty dishes - disposable dinnerware is a much better alternative than porcelain. 
So why not use disposable dinnerware if you want to try something new for your next elegant event? Not only does it make cleaning up a breeze, but it also gives your event a classy look.
Therefore, whatever event you are planning, you can save money by using disposable dinnerware if you only plan to use them for one occasion.
Here are a few elegant events where you can use disposable dinnerware.
Graduation
Suppose you are graduating from an institution of higher learning or know someone whose child is graduating from high school or college soon. In that case, disposable dinnerware is very beneficial for this event. Save yourself the trouble of obtaining large quantities of glassware using disposable materials instead.
You can even find plasticware that matches the colors of the school that the graduate attended or will be attending next. There might even be napkins available with their school logo on them.
Wedding Reception
Deciding to get married is one of your most important decisions. Of course, you want the day to be as memorable as possible, so save yourself the stress of worrying about broken plates and glasses by choosing elegant disposable plastic dinnerware. Disposable materials are also much more affordable than glassware, allowing you to spend more on other reception items.
Wedding caterers can supply you with glassware, but you will have to foot the bill if someone breaks it. Disposable dishware is the most stress-free option for weddings.
Birthday Party
If you have a child that is high-school age, then you understand the importance of a sweet-sixteen birthday party in your child's social life. However, no matter who the party is for and how old they are, disposable dinnerware lets you focus more on having fun and less on housekeeping.
Throwing a party for someone else might mean that you are unsure how many guests will attend. If that's the case, you can purchase disposable dinnerware in a bulky amount and save the overstock for your next party. When throwing a party for your birthday, give yourself the gift of peace of mind by using disposable cutlery.
Housewarming Party
Settling into a new house or apartment is an exciting event and throwing a housewarming party is a great way to make your residence feel more like home. However, if you just completed moving, you might only have enough cups and plates for yourself. Plastic dinnerware will serve as a suitable alternative while you stock up on home goods.
Overall, you can use disposable dinnerware for many types of elegant events. But, now you know what to use the next time you want to throw a lavish affair!