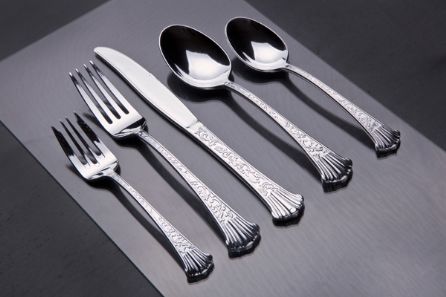 Disposable Cutlery That's Robust AND Recyclable
Cutlery is an essential need of any dining table, and we use it every day. But, we become choosy about the cutlery and other dinnerware when it's about a formal gathering or any special event. We want it to be the perfect fit for the traditional party, so it doesn't destroy your table decor's impression. But, all those heavy steel-made cutlery is expensive, and if your guest list gets swollen, buying such cutlery will cost you a fortune. Disposable cutlery is a great option that can cater to your flatware needs. Let's dig in to find out why it's the best option for you.
Disposable Cutlery
Disposable cutlery sets are in trend and have a wide variety available in the market. Pandemic has made everyone cut off the use of reusable utensils as health concerns. And if you do not want to switch to disposable cutlery, you shouldn't worry about the variety of disposable cutlery. Smarty's has a wide range of stylish plastic cutlery, from casual use to special events like wedding parties to birthdays, baby showers, bridal bashes, professionally catered events, and more.
Disposable Forks
We have an elegant fork collection for every possible event you can host. We have forks for casual use, like, going on a picnic, and can't carry the heavy steel metal forks. Get disposable utensils to make your trip reliable and hassle-free as they don't need to be washed. You can quickly dispose of them. Moreover, for special occasions like formal parties, we have shiny metallic gold plastic forks and more to cover up your formal events hassle-free.
Disposable Knife
Disposable knives might sound unfamiliar to you, but they are there for a long time and are good at what they are made for. Smarty's has an endless collection of knives of different shapes, sizes, and colors. For example, rounded shape for your cheese and butter, and long serrated for steak and BBQs. A shiny metallic red classic set of premium plastic knives is our best product and will alleviate your table decor.
Eco-friendly Flatware Set
More than ever, consumers care about the environment and are increasingly supporting producers who care about it equally. As a result, awareness of nature pollution and products that increase waste in nature is growing.
For this reason, the need for environmentally friendly packaging is growing along with this phenomenon. Concerns about the excessive use of various packages made of potentially dangerous materials are increasing among the ecologically aware population.
Eco-friendly packaging has emerged as a logical alternative. Organic packaging has less impact on the environment and gives customers an option over traditional packaging. In addition, eco-packaging affects the feeling that we have done something good in the fight to preserve nature. 
The flatware set made of completely birch wood. These are entirely eco-friendly products and will decompose in 30 to 60 days. These are the perfect choice for camping or picnic, where you can't take your heavy metal flatware. This flatware is made of birch, so it's durable and won't compress and bend easily. Moreover, these are disposable, so you will have to dispose of them after one use.
Why Disposable Cutlery?
Disposable cutlery is a perfect solution if you can't afford heavy steel-made cutlery. Disposable cutlery is lightweight as compared to other materials, and they are safe for kids to use. Handing over the steel knives wouldn't sound safe for you as a parent, so disposable cutlery is safer in that case. With disposable cutlery, you wouldn't need to have an eye on them when they are learning about food cutting or having meals. Disposable cutlery is an excellent choice for buffet parties as you wouldn't be worried about losing your metallic spoons or you would get your guests' list swollen. You can quickly get disposable plastic forks, knives, and spoons from any nearby dollar store.
The Main Benefits of Disposable Cutlery:
Easy Disposal
Organic containers can be disposed of at locations that collect secondary raw materials and thus transported to the nearest recycling center in the area. This reduces the problem of waste disposal because such containers can enter the recycling process immediately after use.
Easy to Recycle
An excellent thing about ecological cutlery is that it can be easily used for another purpose or recycled. This reduces material consumption, reduces the need for production, and ultimately reduces carbon dioxide emissions.
If the dishes are of sufficient quality, they should be used for other things, for storage, some creative hobby, or applied art. Why not?
Biodegradable
If the flatware is made of natural materials, it means that it is biodegradable. Eco-friendly containers can even be used for composting.
The benefits of eco-packaging are manifold. The impact on ecology, healthy environment and even economy is very pronounced, we should turn to this type of product as soon as possible.
Reduction of Carbon Dioxide Emissions
If the cutlery pieces are made of recycled material, CO2 emissions are significantly reduced. Similarly, if utensils are made from natural materials such as bamboo, recycled plastic, or cardboard, spreading such products reduces the amount of carbon dioxide from nature.
Climate Change Reduction
As we have already said, recycling creates enormous savings in energy and using and consuming raw materials, thus reducing carbon dioxide emissions. This also reduces the release of methane and similar gases from landfills.
By reducing carbon dioxide emissions and other harmful gases, we are slowing down climate change.
Preservation of the Environment and the Living World
Recycling reduces the need to grow, spread and use raw materials.
This means that our impact on the living world and nature, in general, will be reduced. For example, fewer forests will be cut down, more occasional rivers will dry up, and less land, water, and air will be polluted.
Making products from recycled materials requires less energy consumption in return for production using raw materials. Sometimes this brings considerable savings in energy consumption. 
A simple thing to understand.