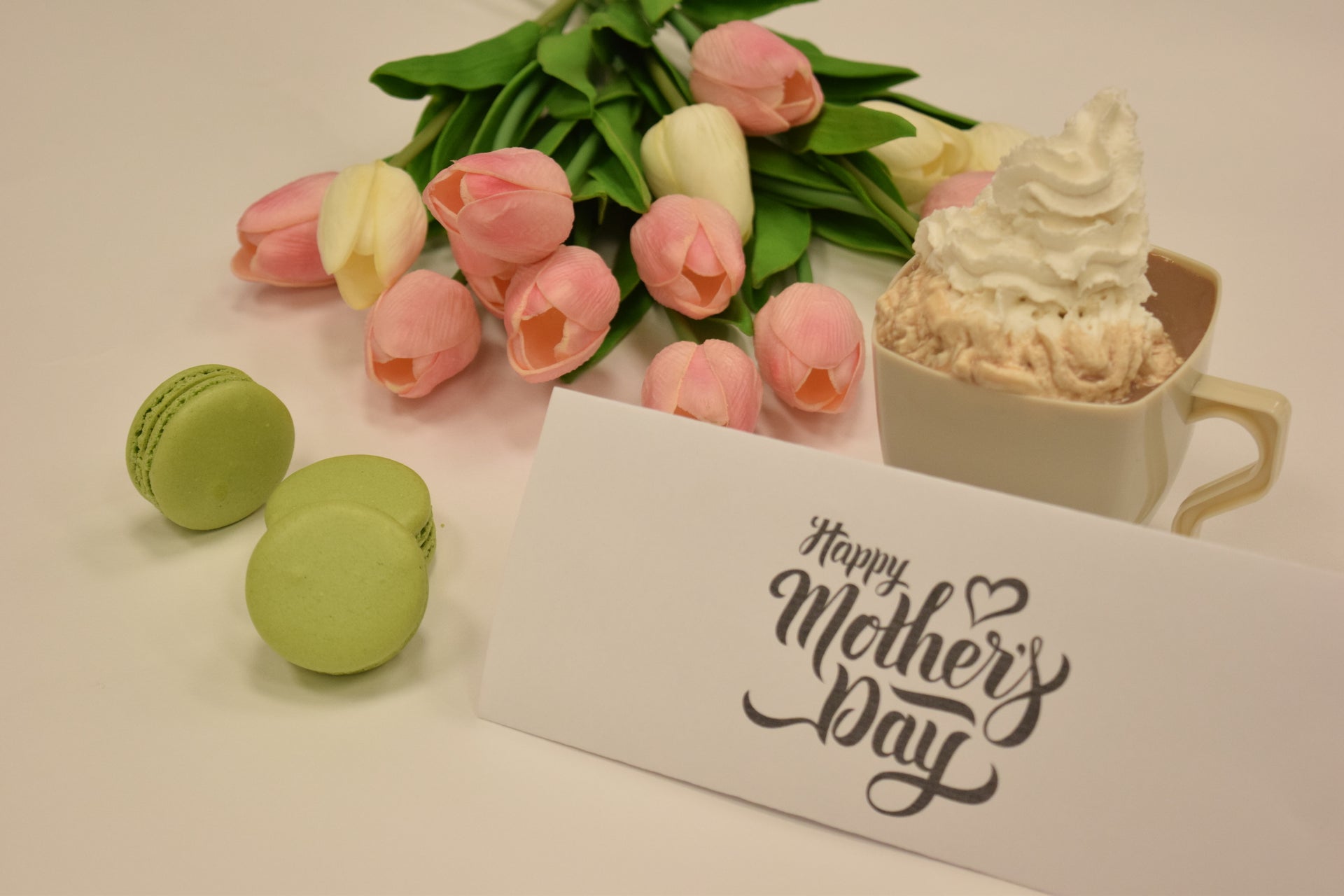 Brewing Memories: How to Create the Perfect Mother's Day Coffee Time?
Mother's Day is a time-honored tradition dedicated to celebrating the incredible women in our lives who have nurtured and loved us unconditionally. It's a day filled with gratitude, affection, and the opportunity to create lasting memories. While there are countless ways to show appreciation, one enchanting idea stands out: the perfect Mother's Day coffee time.
Beyond the usual gift-giving and flower arrangements, Mother's Day coffee time offers a unique and intimate experience where cherished moments can be brewed alongside the aroma of freshly brewed coffee. It's an occasion to slow down, indulge in delightful treats, and truly connect with the incredible woman who has played an irreplaceable role in shaping our lives.
The beauty of a Mother's Day coffee time lies in its simplicity and the personal touch you can add to make it truly memorable. So whether you're planning a surprise for your mother, organizing a gathering with friends, or honoring a grandmother figure, this blog post will guide you in creating the perfect Mother's Day coffee time to warm hearts and create lasting memories.
So, grab a cup of coffee and prepare to embark on a journey of crafting beautiful moments with your beloved mother figure. Together, let's learn how to brew memories and create the perfect Mother's Day coffee time she will cherish for years.
Setting the Ambiance
Choosing a Cozy and Inviting Location for the Coffee Time
To create the perfect Mother's Day coffee time, it's essential to choose a cozy and inviting location where you can both relax and enjoy each other's company. Consider setting up your coffee time in a tranquil spot, such as a sunny garden corner, a cozy living room with plush cushions, or even a serene balcony overlooking nature's beauty.
Decorating the Space with Springtime Flower Bouquets
One of the most captivating ways to set the ambiance for your Mother's Day coffee time is through springtime flower bouquets. Flowers can remarkably uplift our spirits, convey emotions, and add a touch of natural beauty to any setting. 
Tips for Selecting and Arranging the Perfect Bouquet
Choose a variety of blooms: Combine different flower types, shapes, and sizes to add depth and visual interest to the bouquet. Mix large blooms with smaller filler flowers and delicate greenery for a balanced composition.
Consider the vessel: Select a beautiful vase or container matching your coffee time's theme or style. It could be a rustic mason jar, an elegant crystal vase, or a charming vintage teapot. The vessel itself can contribute to the visual appeal of the bouquet.
Play with textures: Incorporate flowers with varying textures, such as velvety petals, delicate fronds, or spiky accents. This diversity adds dimension and creates a captivating visual experience.
Pay attention to scent: Fragrant flowers like roses, lilies, or lavender can enhance the sensory experience of your coffee time. Their gentle aroma will fill the air and create a soothing atmosphere.
Delightful Treats: Macarons
Delightful treats are essential when creating a perfect Mother's Day coffee time. And what better way to indulge your taste buds and impress your mother figure than with the exquisite elegance of macarons? These delicate French confections are known for their crisp yet chewy texture, decadent fillings, and vibrant colors, making them perfect for your coffee time.
A Simple Macaron Recipe or Recommend a Local Bakery
Consider baking macarons from scratch if you're adventurous and want to showcase your culinary skills. Here's a simple recipe to get you started:
Ingredients:
1 3/4 cups powdered sugar

1 cup almond flour

3 large egg whites at room temperature

1/4 cup granulated sugar

Gel food coloring (optional)

Desired filling (e.g., buttercream, ganache, fruit preserves)
Instructions:
In a food processor, combine powdered sugar and almond flour. Pulse until well combined and any lumps are removed. Sift the mixture into a large mixing bowl and set aside.

In a separate bowl, beat egg whites using an electric mixer until foamy. Gradually add the granulated sugar while continuing to beat. Beat until stiff peaks form.

Gently fold the almond flour mixture into the egg whites using a spatula until fully incorporated. If desired, add a few drops of gel food coloring and gently fold to achieve the desired color.

Transfer the batter into a piping bag fitted with a round tip. Pipe small circles onto a baking sheet lined with parchment paper, spacing them evenly.

Tap the baking sheet gently on the counter to release any air bubbles. Let the macarons rest at room temperature for 30-60 minutes until a dry film forms on the surface.

Preheat the oven to 300°F (150°C). Bake the macarons for 15-18 minutes until they have developed a smooth, crisp shell. Let them cool completely on the baking sheet before removing them.

Match similar-sized macarons together and fill with your desired filling. Sandwich them together gently.

For best results, refrigerate the filled macarons for 24 hours before serving to allow the flavors to meld together.
The Importance of Presentation for a Visually Pleasing Experience
When it comes to macarons, presentation is key. After all, these miniature delights deserve to be showcased in all their splendor. Consider arranging the macarons on elegant mini plastic plates, which provide a practical serving option and add a touch of sophistication to the table. These disposable plates can be easily passed around, allowing everyone to savor their favorite flavors while engaging in heartfelt conversations.
The small size of mini plastic plates ensures portion control, allowing your guests to indulge in just the right amount of macarons without feeling overwhelmed. It also prevents wastage and encourages sampling a variety of flavors.
Mini plastic plates come in various shapes and designs, allowing you to select ones that complement the theme and style of your Mother's Day coffee time. Whether you prefer square, round, or even uniquely shaped plates, there are plenty of options to suit your aesthetic preferences.
And as Mother's Day is all about spending quality time with your loved ones, the last thing you want is to spend hours cleaning up after the event. Mini plastic plates offer the advantage of easy cleanup. Simply gather and dispose of these plates, saving you time and effort.
Perfecting the Coffee Experience
No Mother's Day coffee time is complete without a steaming cup to savor and enjoy. Consider using fancy plastic coffee mugs to add a touch of elegance and practicality to your coffee experience. 
Using fancy plastic coffee mugs brings several benefits to your Mother's Day coffee time:
Style and elegance: Plastic mugs are designed to mimic traditional ceramic or porcelain mugs' look and feel but with the advantage of being lightweight and shatterproof. They come in various beautiful designs and colors, allowing you to match them to your coffee time theme or your mother figure's personal style.
Convenience and durability: Plastic mugs are highly durable and resistant to breakage, making them ideal for outdoor or casual settings. They are easy to handle, making it comfortable to sip and enjoy the coffee without the risk of burning your hands. Additionally, plastic mugs are designed for disposable use, making cleanup a breeze.
BPA-free and food-grade materials: Choose mugs made from BPA-free and food-grade plastic to ensure safety and peace of mind while enjoying your coffee. Look for products that meet quality standards and are free from harmful chemicals, such as disposable plastic mugs that you can find at Smarty Had A Party online store.
Additional Details: Paper Napkins
When it comes to creating the perfect Mother's Day coffee time, it's the thoughtful details that make all the difference. One such detail that can add charm and elegance to your gathering is the choice of paper napkins. While often overlooked, paper napkins can elevate the overall presentation and bring a touch of sophistication to your coffee table.
Creative Ideas for Folding or Displaying Napkins
Folding or displaying napkins creatively can transform them from a simple, functional item to a decorative element that complements the occasion. Here are a few ideas and step-by-step instructions to inspire you:
Classic Fold: The classic fold is simple yet timeless. Lay the napkin flat, then fold it in half diagonally to form a triangle. Next, fold the triangle in half again, creating a smaller triangle. Finally, fold the napkin into thirds from the bottom to create a neat rectangle. Place the folded napkin beside each coffee mug for a clean and elegant look.
Pocket Fold: The pocket fold is perfect for holding small treats or utensils. Start with a flat napkin and fold it in half diagonally to form a triangle. Next, fold the triangle in half again to create a smaller triangle, ensuring the open end of the triangle faces away from you. Next, fold the triangle's left and right corners towards the center, overlapping slightly. Finally, flip the napkin over, and you'll have a pocket to hold treats, cutlery, or a small note of appreciation.
Rose Fold: Create a beautiful rose-shaped napkin by starting with a flat napkin and folding it in half diagonally to form a triangle. Roll the napkin tightly from the long side of the triangle to the tip, forming a long tube. Holding the tube from the center, carefully twist one end clockwise to create the center of the rose. Continue wrapping the tube around the center, twisting gently, and adjusting the outer layers to resemble petals. Once complete, gently fluff the petals to give the rose napkin its full shape.
Choose Designs and Patterns that Complement the Occasion
When selecting paper napkins, consider designs and patterns that complement the Mother's Day theme and the overall aesthetic of your coffee time. Floral patterns or soft pastel colors are famous for this occasion as they evoke a sense of beauty and tranquility. Delicate patterns or prints featuring flowers, hearts, or butterflies can add a whimsical touch to your coffee table setup. Choose napkins that align with your personal style and the preferences of your mother figure, creating a cohesive and visually pleasing atmosphere.
The perfect Mother's Day coffee time is about creating a memorable and meaningful experience. It's a time to gather, connect, and express gratitude for the incredible women who have nurtured and loved us unconditionally. Whether it's a small gathering or a larger celebration, the effort and thoughtfulness you put into creating this special moment will be cherished by your mother figure and treasured in your hearts for years to come. 
So, brew those memories, indulge in delightful treats, and raise a cup of coffee to honor the amazing mothers in our lives. May this Mother's Day coffee time be a celebration of love, appreciation, and the creation of beautiful memories that will be cherished forever.