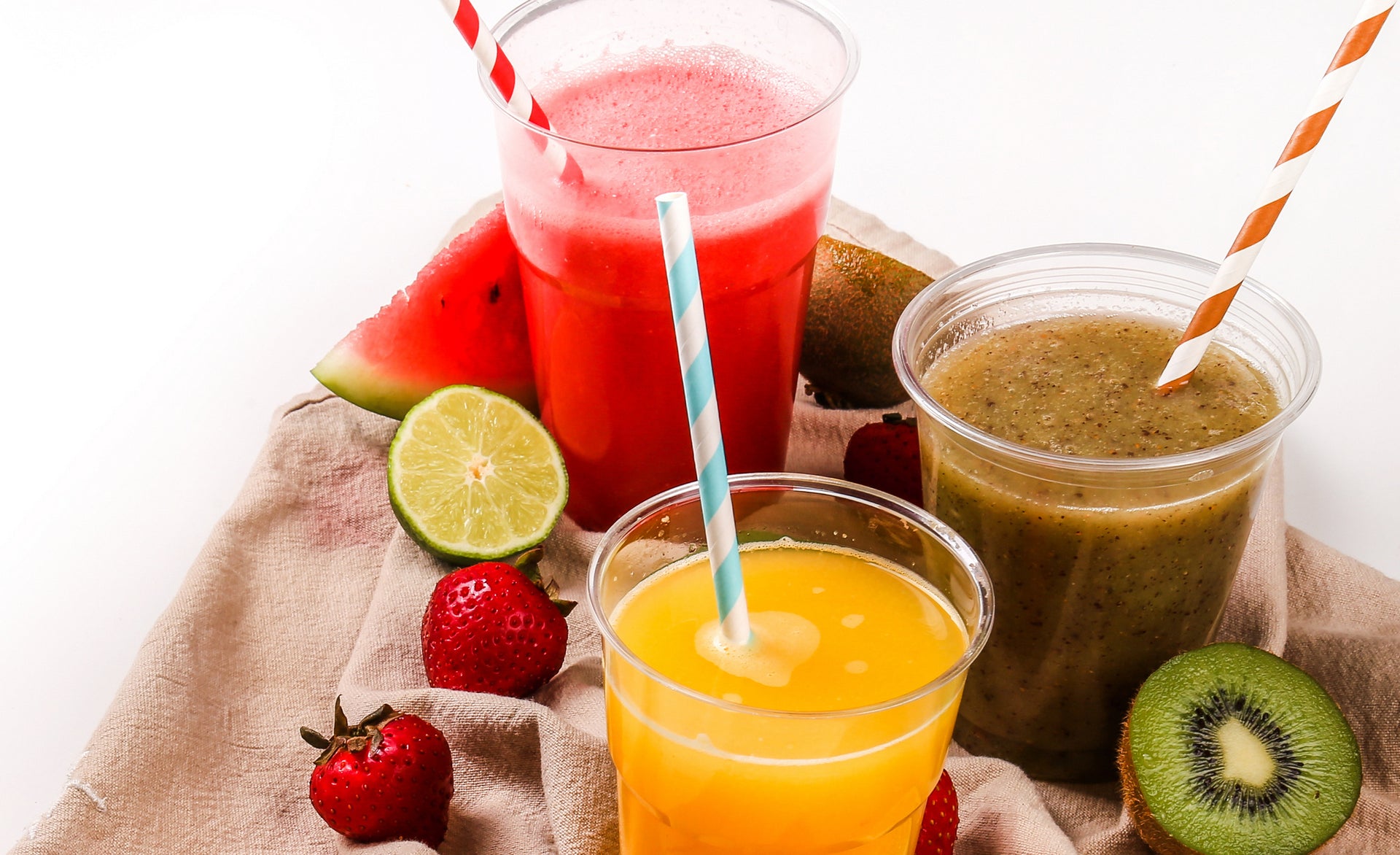 Blend and Chill: How to Throw an Epic Smoothie Summer Party
Summer is finally here, and what better way to beat the heat than with a refreshing and delicious smoothie? But why settle for just sipping smoothies alone when you can throw an epic smoothie summer party? Picture this: a sun-kissed gathering filled with laughter, vibrant colors, and a delightful array of blended concoctions. It's time to blend and chill like never before!
In this blog post, we'll guide you through the essential steps to create a memorable smoothie summer party that will leave your guests in awe. Whether you're hosting a backyard bash, a poolside gathering, or an intimate indoor party, our tips and ideas will help you create an atmosphere that screams "summer fun." Let's dive into the world of blended goodness and discover how to throw an epic smoothie summer party that will have everyone asking for seconds. Are you ready to blend and chill? Let's get started!
Planning the Perfect Smoothie Summer Party
Choosing a Suitable Location for the Party
Outdoor Oasis:

 Enjoy the warm weather and host your party outdoors. A spacious backyard, a local park with picnic areas, or even a rooftop terrace can provide an ideal setting for your smoothie summer party. 

Indoor Retreat: 

If the weather is unpredictable or you prefer an indoor setting, hosting your smoothie party in a spacious living room, kitchen, or community hall can work wonders. 
Setting a Theme for the Party to Create a Cohesive Atmosphere
Tropical Paradise: 

Transform your party space into a tropical oasis with vibrant colors, palm leaves, and tropical-themed decorations. Encourage guests to dress in their best Hawaiian attire and serve smoothies in coconut shells or colorful tiki cups. 

Fiesta:

 Bring the Fiesta vibes to your smoothie summer party with a festive Mexican theme. Decorate with colorful papel picado banners, sombreros, and piñatas. Serve smoothies in cactus-shaped cups or mason jars with colorful paper straws. 

Zen and Wellness: 

Create a serene and calming atmosphere with a Zen-inspired smoothie summer party. Set up a relaxation area with yoga mats, meditation cushions, and soothing decorations. Offer healthy and nourishing smoothie options, incorporating superfoods and fresh herbs. 
Creating a Smoothie Menu
Selecting a Variety of Smoothie Recipes to Cater to Different Tastes
Classic Favorites: 

Start with some tried and true smoothie recipes that are universally loved. Think delicious combinations like strawberry banana, tropical mango pineapple, or refreshing berry medley. 

Unique Flavor Combinations: 

Get creative and experiment with unique flavor combinations to surprise your guests. Consider incorporating unexpected ingredients like fresh herbs (such as mint or basil), spices (like cinnamon or ginger), or exotic fruits (dragon fruit, lychee, or passionfruit). 

Nut Butter Bliss: 

For those who love a creamy and indulgent treat, including smoothies with nut butter like almond or peanut butter. 
Incorporating Seasonal Fruits and Vegetables for Fresh Flavors
Berry Bonanza: 

Take advantage of summer's bounty of berries. These antioxidant-packed gems will add sweetness to your smoothies, whether it's strawberries, blueberries, or blackberries.

Watermelon Wonder: 

Nothing screams summer like juicy watermelon. Blend it with some mint leaves and a splash of lime juice for a refreshing and hydrating smoothie to keep your guests cool.

Tropical Paradise:

 Embrace the tropical vibes by incorporating fruits like mango, pineapple, and papaya. These fruits bring an exotic taste to your smoothie menu.
Offering Options for Different Dietary Preferences
Vegan Delights: 

Offer vegan smoothie options that don't include dairy or animal products. Use non-dairy milk alternatives like almond milk, coconut milk, or oat milk as the base and replace yogurt with plant-based alternatives like coconut yogurt or silken tofu.

Gluten-Free Goodness:

 For those who are gluten intolerant or follow a gluten-free diet, use gluten-free ingredients in your smoothie recipes. Avoid adding ingredients like wheat germ or oats, and opt for gluten-free grains like quinoa or amaranth.

Allergy-Friendly Alternatives: 

Consider common allergens like nuts or soy when crafting your menu. Provide alternative ingredients or substitutions to accommodate guests with allergies.
Setting Up the Smoothie Bar
Gathering the Necessary Equipment
Blenders: 

Have a few high-powered blenders available to accommodate multiple guests blending their smoothies simultaneously. 

Cutting Boards and Knives: 

Set up a designated area with cutting boards and various knives for guests to prepare their fruits and vegetables. 

Ice and Ice Crushers:

 Keep plenty of ice on hand to chill the smoothies and provide that refreshing factor. If your blenders don't have built-in ice-crushing capabilities, consider providing a separate ice crusher or a supply of crushed ice.
Organizing Ingredients for Easy Access and Efficient Blending
Prepped Fruits and Vegetables: 

Wash, peel, and chop fruits and vegetables in advance. Store them in labeled containers or bowls, making it easy for guests to grab desired ingredients without hassle. Keep them refrigerated to maintain freshness.

Liquid Base Options:

 Provide various liquid base options such as milk (dairy and non-dairy), yogurt, coconut water, or fruit juices. Place them in 

clear plastic pitchers

 with easy-to-use spouts for guests to pour into their blenders.

Sweeteners and Flavor Enhancers:

 Offer a range of sweeteners like honey, maple syrup, or agave nectar, as well as flavor enhancers like vanilla extract or cocoa powder. Arrange them in 

small disposable containers with spoons

.
Providing a Variety of Mix-ins and Toppings for Guests to Customize Their Smoothies
Fresh Fruits and Berries: 

Display a colorful array of fresh fruits and berries, such as sliced bananas, diced mangoes, or whole berries. 

Nutty Goodness:

 Offer a selection of nuts and seeds like almonds, walnuts, chia seeds, or flaxseeds. 

Crunchy Granola or Cereal: 

Provide bowls of granola or cereal for guests who enjoy a bit of crunch in their smoothies. Opt for a variety of flavors and textures to cater to different preferences.

Creamy Yogurt or Coconut Cream: 

Include options for guests to add a dollop of yogurt or coconut cream to their smoothies.

Sweet Sprinkles: 

Remember the fun and colorful toppings like shredded coconut, chocolate chips, or colorful sprinkles. 
Serving Smoothies with Disposable Party Supplies
Part of throwing an epic smoothie summer party is ensuring a hassle-free cleanup without compromising style and practicality. That's where disposable plastic drinkware comes in.
The Benefits of Using Disposable Drinkware for a Hassle-Free Cleanup
Convenience: 

Disposable drinkware eliminates the need for washing and reduces post-party cleanup time. Simply discard the used cups and containers, saving you valuable time and effort.

Hygiene: 

With disposable drinkware, you can provide a fresh and clean serving vessel for each guest. This promotes hygiene and ensures everyone can enjoy their smoothies without concerns.

Versatility: 

Disposable drinkware comes in various sizes and styles, making catering to different serving needs easy. From small cups for individual servings to larger containers for sharing, you can find options that suit your party setup.
Using Plastic Tumblers for Serving Smoothies in a Stylish and Practical Way
Plastic tumblers are a fantastic choice for serving smoothies at your summer party. Here's why:
Durability: 

Plastic tumblers are sturdy and can withstand the demands of a lively gathering. They are less likely to break or shatter than glassware, providing peace of mind when serving drinks to your guests.

Style and Variety:

 Plastic tumblers come in various colors and designs, allowing you to match them to your party theme or decor. Choose vibrant hues or translucent options that showcase the vibrant colors of the smoothies, adding a visually appealing touch to your setup.
Utilizing Plastic Carafes for Larger Batches of Smoothies
Plastic carafes are an excellent solution if you plan to serve larger batches of smoothies or create a self-serve station. Here's why they work:
Capacity: 

Plastic carafes typically have a larger capacity, allowing you to prepare and serve larger quantities of smoothies. This is especially useful when catering to a larger group of guests or offering self-serve options.

Easy Pouring: 

Carafes usually feature a convenient pouring spout, making it easy to distribute smoothies into individual cups or glasses. This ensures a smooth and efficient serving process, minimizing spills and messes.

Portability:

 Plastic carafes are lightweight and easy to carry, allowing you to transport the smoothies from the preparation area to the serving area effortlessly. This is particularly beneficial if you have different stations at your party.
Convenience and Style: The Benefits of Disposable Paper Napkins
While often overlooked, these disposable paper napkins are crucial in keeping your party clean and convenient. Here's why paper napkins are the perfect choice for your epic smoothie soiree:
Convenience: 

Smoothie parties are all about fun and relaxation. Opting for disposable paper napkins eliminates the laundry hassle and saves precious time. Simply toss them away after use, and you're done!

Theme Coordination:

 Paper napkins come in a wide range of colors and patterns, making it easy to match them with your party's theme or decor. Whether you're aiming for a tropical vibe or a vibrant fiesta, there's a paper napkin design to complement your aesthetic.

Absorbency: 

Smoothies can be deliciously messy, especially when enjoyed outdoors. Disposable paper napkins are designed to quickly absorb spills and prevent them from spreading, ensuring your guests can indulge in their smoothies without worry.