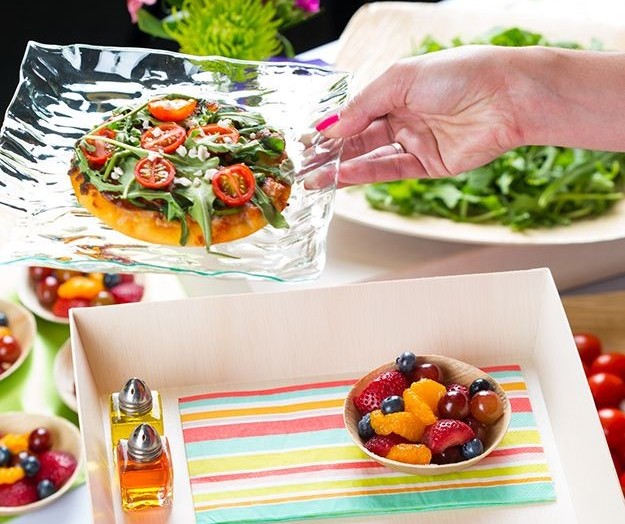 10 Eco-Friendly Children's Birthday Party Ideas
Organizing a birthday party for a child can be stressful and challenging for parents. The thought of throwing a party might be overwhelming for some people. Others may be worried about the expense of having a birthday party.
A good party does not have to be expensive. With these innovative, cost-saving kids' birthday party suggestions, you can throw a spectacular birthday bash at a fraction of the cost.
10 Eco-Friendly Children's Birthday Party Ideas & Supplies
Organizing an eco-friendly birthday party may seem daunting, but with a simple mindset change and a few simple adjustments, adopting green in your child's birthday party is a smart move.
Besides celebrating with a reusable banner, here are 10 other eco-friendly birthday party ideas to make your upcoming birthday greener.
1. Start with The Invitations
Invitations can communicate a great deal of information. You can send handwritten invites on handmade paper for a very personal touch. Simply place them in recyclable paper envelopes, and you're done!
You can also send out a friendly email, host an event, establish a Facebook event, or simply call your friends and family to invite them.
2. Venues Count
What better way to just be green than to enjoy a picnic in a public park or have a garden party? The flora adds to the atmosphere and eliminates the need for lighting and other luxuries.
3. Next Comes Food!
Simple finger snacks created with local ingredients or from a home chef reduce wrapping, keep costs down, and maintain quality. In addition, you may make healthier choices by skipping fondant, opting for raw treats like fresh fruits and juices, and avoiding processed meals and sugar.
4. Themes That Goes with Nature
Add some unique vibes to the celebration by going beyond the typical superhero and princess parties. 
Some of the best party themes that go with nature are: 
Into the Woods

Boho Theme

Fairy Tale 

Rustic

Camping 
5. Decorations
Use old materials to create fresh decorations. Use the following ideas if you don't want to make any new purchases for the event:
Styling with natural materials such as roses, fallen leaves, pinecones, tree branches, oyster shells, or pebbles is a non-purchase option.

Use existing items, such as lanterns or Christmas lights. 

Pictures of the birthday girl or boy and artifacts of when she or he was younger can be perfect as decorations.

Rearrange your belongings and furniture to create a different ambiance, and have the attention to be exclusively on the party activities and guests.
You can also use eco-friendly birthday party favors for a thoughtful addition to your party.  
6. Gifts Set the Mood
This will be the least eco-friendly and most challenging part for most people. Most children already have an excessive number of toys. We recommend organic soft toys or eco-friendly wooden toys.
7. Wrapping Things!
You can reuse the tissue paper and bags from previous gifts. Take a glance around your house to discover what you don't need anymore, such as newspapers, junk mail, and reusable bags.
8. All About Serving
Use our compostable, eco-friendly tableware, utensils, biodegradable plates, bowls, trays, and dinnerware. 
9. Entertainment!
Swinging on trees and playing on the grass are two of the most popular outdoor party games. Treasure hunts, charades, and musical chairs are some of the best classic games. These activities have minimal waste, making them perfect for your eco-friendly party.
10. Don't Litter
As guests leave, you can offer them bags and share the rest with some enthusiastic street vendors and park staff. Don't produce a lot of waste, and make sure there is no garbage by tidying up before everyone leaves.
Fun Decorations for Eco-Friendly Birthday Parties
Let's make decoration a fun tradition! Rather than using disposable confetti or banners, let's make eco-friendly children's birthday party celebrations that will endure a lifetime. 
●   Potted Plants or Flowers
Potted plants are a lovely and natural option to embellish any occasion. Place one as a centerpiece, mixing different colors and shapes based on the size and style of your table.
Plants and herbs with a light aroma can also be used to add a fragrant touch.
●   Eco-Friendly Lanterns and Candles
Whether inside or out, candles are the best way to set the mood. They're also a cost-effective method to brighten up your party. Even better, try your luck at candle-making!
●   Banners and bunting
Make cute handmade banners using colorful scrapbooks. Choose a vintage design or bunting flags as a theme.
●   Magnificent garlands
Use materials like cloth, paper, tissue, and other greenery items for making beautiful and eco-friendly garlands.
●   Pretty confetti
Make green (or any other color) confetti using colored paper or old tissues. You can also use materials like fragrant herbs, floral petals, or coconut flakes.
Where to Find the Best Eco-Friendly Party Supplies for Children's Birthday Party
Whether it's something from cutlery or any party favor, you can opt for many suitable options for your eco-friendly birthday party supplies.
Grab your favorite serving trays for parties to amazingly serve the lunch/dinner at your children's birthday party.
People need everything perfect when it comes to birthday celebrations. So shop stunning eco-friendly party supplies, including square palm leaf trays, dinner knives, soup bowls, and more!
Check out our serving bowls for parties that come in various beautiful designs, shapes, and elegant colors to match your party theme.
Top Tips for How to Host an Eco-Friendly Birthday Party for Children
Here are a few essential tips for hosting an eco-friendly birthday party.
Always remember to keep the party small. Call your family and close friends to celebrate with you.

Always serve plant-based meals whenever possible. Instead of the typical party food, provide something healthier to your guests.

Go with recyclable utensils to serve food.

Plan fun activities to entertain your guests and kill boredom.

Always provide your guests with a recycling bag or a bin to dispose of the Litter.

Use reusable fabric with pretty designs for the decorations and tablecloths.