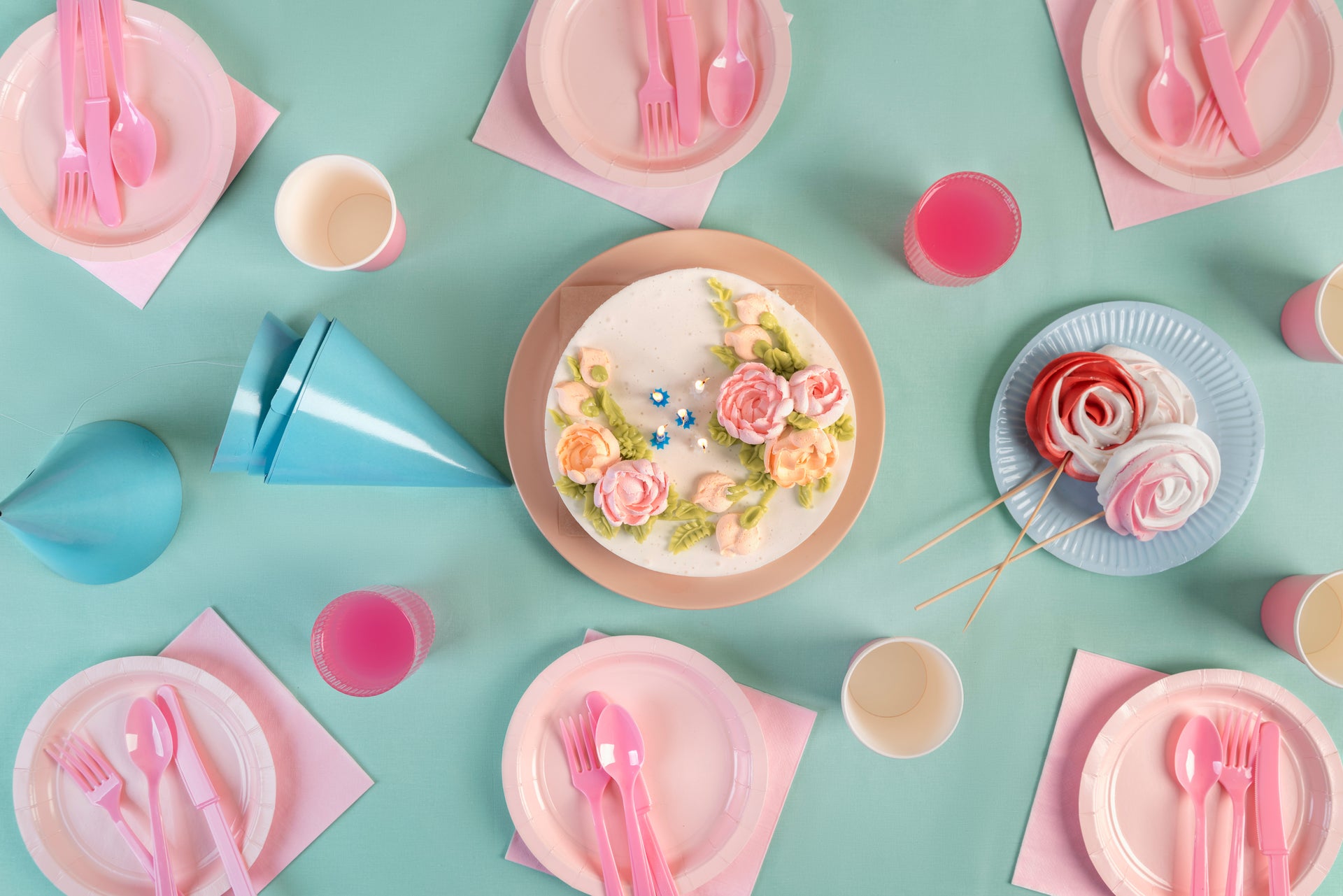 Sugar, Spice, and Everything Nice: Baby Reveal Dessert Inspiration
Sugar, spice, and everything nice is essential for an unforgettable baby reveal celebration. Among the many exciting aspects of announcing a baby's gender, desserts create anticipation, joy, and sweet memories. The revelation becomes even more special when accompanied by delectable treats that reflect the joyous occasion.
The Importance of Desserts in Baby Reveal Parties
Desserts are vital in baby reveal parties, turning them into unforgettable experiences. They bring smiles and laughter and strengthen the bond between family and friends. It is a magical experience to witness the collective awe and delight as the baby's gender is revealed, leaving everyone buzzing with happiness and showering the parents-to-be with heartfelt congratulations.
Modern baby reveal parties showcase creative and elaborate dessert displays, reflecting the parents' style and personality. From intricate cakes to personalized cookies, the options are endless. These visually appealing displays create a captivating ambiance, ensuring an extraordinary celebration of the new arrival.
Choosing the Perfect Dessert Theme
Aligning Desserts with the Baby's Gender
The dessert theme is crucial in baby reveal parties, creating anticipation and excitement for the gender announcement. Aligning the desserts with the anticipated gender builds curiosity and intensifies the guests' eagerness to find out.
Popular Dessert Themes for Baby Reveal Parties
Traditionally, pink and blue have represented baby genders at reveal parties. However, modern parties now embrace gender-neutral options and personalized themes. Desserts can incorporate shades like green, yellow, and lavender or thematic choices such as celestial, safari, or woodland. This allows parents to express their style while keeping guests engaged and intrigued.
Personalizing the Dessert Theme
Personalizing the dessert theme adds a sentimental touch to your celebration. Consider your hobbies, favorite colors, or shared interests with your partner. Infuse elements that reflect your personality and story. For example, explore dessert themes inspired by favorite flavors or create a dessert table inspired by your pregnancy journey. Let your imagination run wild and create a unique dessert theme that tells your story.
Baby Reveal Dessert Inspiration
Cupcakes and Cake Pops: Bite-Sized Delights
Regarding versatility and visual appeal, cupcakes, and cake pops take center stage. These bite-sized treats offer the perfect canvas for showcasing the anticipated gender of your little one. Whether you choose pink or blue or keep it gender-neutral, the possibilities for decorating cupcakes and cake pops are endless.
Versatility and Visual Appeal
Cupcakes and cake pops allow creativity to flourish. The petite size makes them easy to handle and enjoy, while the individual portions add a touch of elegance to your dessert table. The ability to create a uniform presentation with a stunning display of colors, designs, and toppings adds to their visual appeal.
Decorating in Pink and Blue Themes
For a classic approach, consider decorating cupcakes and cake pops in shades of pink and blue. Use colored frosting, sprinkles, or edible decorations to incorporate these gender-specific hues. You can also experiment with marbled designs, ombre effects, or even surprise fillings inside the cupcakes. Adorn the cake pops with coordinating ribbons or tiny flags for an extra touch of charm.
Another idea is to use edible toppers or fondant decorations shaped like baby rattles, booties, or onesies. These charming adornments add a whimsical touch to your cupcakes and cake pops and help build anticipation for the big reveal.
If you prefer a more subtle approach, consider using pastel shades or opting for a mix of pink and blue in your decorations. This gender-neutral twist adds a touch of mystery and keeps your guests guessing until the moment of truth.
Gender-Reveal Cakes: Unveiling the Sweet Surprise
A gender-reveal cake is truly magical—the moment of anticipation, the suspenseful slice, and the collective gasp of joy when the baby's gender is finally unveiled. A gender-reveal cake becomes the centerpiece of the celebration, captivating everyone's attention and setting hearts aflutter.
Decorating Ideas for Gender-Reveal Cakes
When decorating gender-reveal cakes, the element of surprise is key. One popular technique is to create hidden colored layers within the cake. As the cake is sliced, guests are astounded by the burst of pink or blue filling, instantly revealing the baby's gender. This can be achieved by layering colored cake batters or using colored frosting between the layers.
Another creative option is to incorporate a surprise design on the inside of the cake. This can be achieved through clever frosting techniques, such as a hidden message or symbol only revealed once the cake is sliced. Imagine the delight on your guests' faces when they discover a tiny pair of booties or a stork-shaped design inside.
To add excitement, consider topping the cake with a gender-specific decoration, such as a fondant bow or a miniature toy representing the anticipated gender.
Sweet Treats with Hidden Surprises: Delighting Guests at Every Bite
Surprising your guests with hidden reveals in desserts takes the baby reveal experience to a new level of excitement. These sweet treats offer a playful twist, keeping your loved ones guessing until they take that first delightful bite.
Ideas for Desserts with Hidden Surprises
Gender-reveal cookies are famous for adding a surprise element to your dessert table. These can be in the shape of baby onesies, booties, or rattles, with a hidden colored filling or frosting. As guests bite, they will be greeted with the joyful revelation of pink or blue.
Another delightful option is cake-filled macarons. These delicate French confections can be filled with flavored creams or ganaches that are colored to match the baby's gender. As guests savor these little treats, they will discover the sweet secret tucked inside.
For a whimsical twist, consider mini piñata cupcakes. These adorable treats feature a hollow center filled with colored candies or sprinkles. As guests bite into the cupcake, they are met with a delightful shower of colored surprises.
Serving in Style: Partyware and Supplies from Smarty Had A Party
Presentation Matters: Elevating the Baby Reveal Experience
When it comes to serving baby reveal desserts, presentation is key. How your sweet treats are displayed and served adds excitement and charm to your celebration. Whether unveiling a gender-reveal cake or offering individual portions of cupcakes and treats, serving in style enhances the overall experience and leaves a lasting impression on your guests.
The Convenience and Aesthetic Appeal of Mini Plastic Partyware 
To serve your baby reveal desserts easily and elegantly, mini plastic partyware is perfect. Not only do they provide convenience and hassle-free cleanup, but they also offer aesthetic appeal, elevating the visual impact of your dessert table.
Mini plastic plates are ideal for serving individual portions of cupcakes, cake pops, or cookies. Their petite size adds a touch of sophistication and ensures that each guest gets their own perfectly portioned treat. These plates are practical and contribute to the overall aesthetic by creating a uniform and visually appealing display.
Smarty Had A Party: Your One-Stop Online Store
Smarty Had A Party is your go-to online store to bring your baby reveal dessert presentation to the next level. They offer a wide range of mini plastic partyware, disposable supplies, and other essentials perfect for serving your delectable treats.
With Smarty Had A Party's extensive range of partyware and supplies, you can effortlessly serve your baby reveal desserts in style. Their high-quality products ensure that your presentation is visually appealing and practical, allowing you to focus on creating sweet memories with your loved ones.