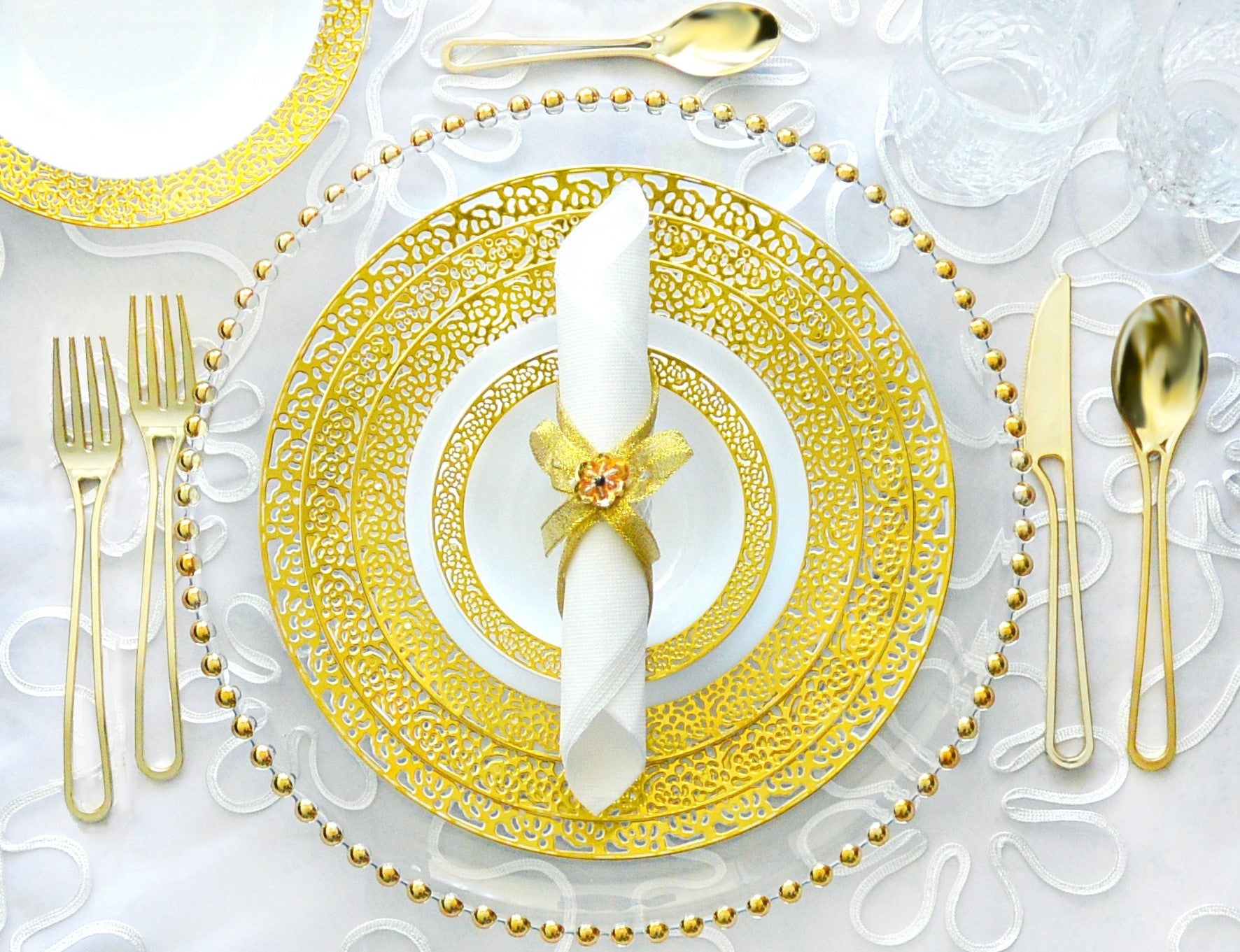 How to Plan an Elegant Wedding Like an Influencer?
In the age of social media, where people love to watch good content by the creators and get inspired by them, you might also be looking forward to planning your event simply picture-perfectly. Your wedding is one day where you deserve to enjoy having everything go according to your plan. The fact that it can get daunting at times may sound daunting to you. However, if you follow our instructions during planning, it will not be tiring at all, and you will have your entire event go smoothly.
Sustainability is the Key
An influencer should influence people only for good. Your wedding should be sustainable, and you should give a reminder to everyone to throw their events in eco-friendly ways. Use our recyclable, eco-friendly wedding supplies made from 100% health-safe materials. Moreover, reuse or DIY decor items to impress everyone with your creative skills and your concerns for the planet.
How You Display the Decor
Influencers know the tricks to make everything look appealing to the eyes. Using a good amount of light, high-resolution cameras, and elegant decor, you can enhance the beauty of your wedding venue. Use fresh flowers and rustic vases to make elegant centerpieces for the tables.
Another thing that should be perfect on your wedding table is the dinnerware and drinkware. The food has to be presented professionally, meaning you will be taking care of a lot of things. For example, creating height on the table, using contrasting colors, playing with the texture and different color combinations, and most importantly choosing the right drinkware for the drinks.
You can set up a little cocktail bar at the venue or a cute little portable cart with drinks that looks so stunning that people will be talking about it on social media. To serve your classy cocktails, use our wedding plastic champagne flutes and disposable wine glasses for weddings. Our plastic wedding party drinkware collection is designed specifically to ensure that your wedding is nothing less of a fantasy.
Choose What to Show to the Public
It's important to keep some things private as you don't want people to come for you for a small thing which can ruin your mood for the day. Don't reveal too much before the wedding day because you do not want to ruin any surprises.
Make good use of your accounts over multiple platforms and upload videos and pictures accordingly. There is no need to share the entire wedding on your social media but snippets of your wedding. Post impactful and heart-touching video clips on your account. It is even better to make a series where you lead people through your wedding, day by day, but again, it has to be interesting.
Hire a Photographer
Hiring a professional photographer is extremely important to shoot your wedding. Just know a few things to direct him about your requirements. Ask him to make something innovative enough to touch everyone's heart, but most importantly, it should satisfy you because, in the end, it's about you and your partner.