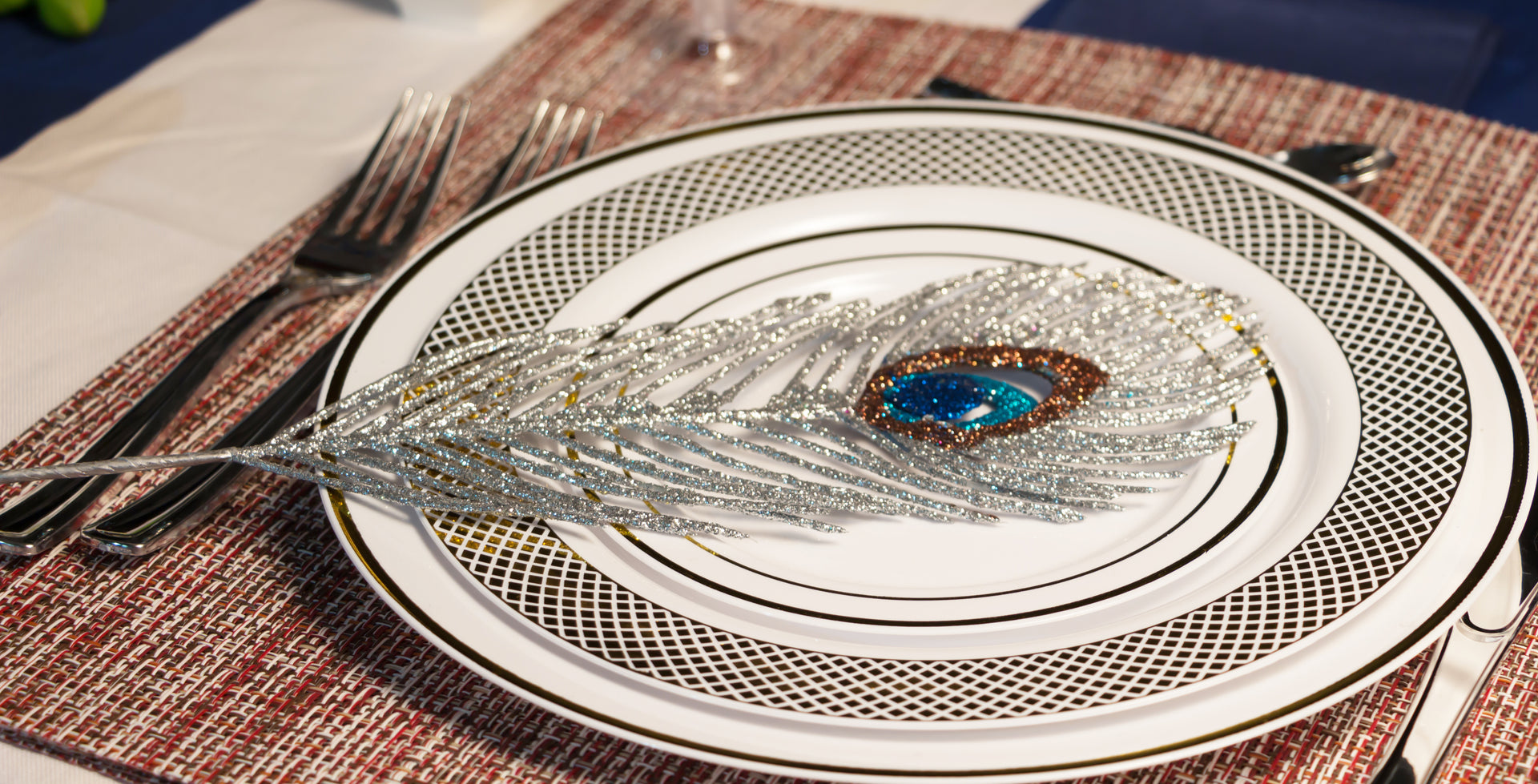 How to Host Dinner Parties: The Complete Guide for Beginners
Hosting a dinner party can seem daunting, especially if you're new to it. However, it can also be a fun and rewarding experience that allows you to connect with friends and family over good food and conversation. So if you're feeling overwhelmed about where to start or how to prepare, don't worry. This complete beginner guide will walk you through everything you need to know about hosting a dinner party. We've got you covered, from planning the menu to arranging the table. So grab a pen and paper, and prepare to become a dinner party host extraordinaire!
Planning Your Dinner Party
Planning is vital to hosting a successful dinner party. Therefore, it's essential to take the time to think about all the details before the big day. Here are the essential steps to follow:
Deciding on a Theme 
Choosing a theme can add excitement and cohesion to your dinner party. It can be as simple as a color scheme or elaborate as a specific cuisine. Ensure your theme is reflected in everything from the menu to the decor.
Setting a Budget
It's easy to overspend when hosting a dinner party, but setting a budget can help you stay on track. Decide on a budget for each party aspect, from food to decor, and stick to it.
Making a Guest List
Consider the size of your home and table when making your guest list. Aim for a comfortable and intimate atmosphere. Make sure to also consider any dietary restrictions or preferences of your guests.
Choosing the Date and Time
Pick a date and time that works for you and your guests. Consider work schedules, holidays, and other events that may conflict with your party.
Sending Out Invitations
Whether you send out physical invitations or use an online platform, make sure to send them out with plenty of time for guests to RSVP. Be clear about the date, time, location, and other important details.
Planning the Menu
Consider your theme, budget, and guests when planning the menu. Choose dishes that can be prepared in advance to save time on the day of the party.
Choosing the Drinks
Select drinks that complement the menu and theme of your party. Make sure to have a variety of options for non-alcoholic and alcoholic beverages.
Shopping for Supplies
List everything you need, from serving dishes to decorations, and shop beforehand. This will give you time to make necessary adjustments or changes before the party.
Preparing for Your Dinner Party
Once you have planned your dinner party's details, it's time to prepare for the big day. Here are the essential steps to follow:
Cleaning the House
Make sure your home is clean and tidy before your guests arrive. Focus on the areas where guests will spend the most time, such as the living room, dining room, and bathroom.
Setting the Table
If you want to avoid the hassle of washing dishes after the party, consider using fancy disposable plates, plastic glasses, and disposable silverware. They are available in various styles and colors and can add a touch of elegance to your table setting. 
When choosing disposable partyware, look for high-quality options that are sturdy and won't bend or break easily. Many online stores offer various disposable tableware, including Smarty Had A Party. In addition, Smarty's online store has a wide selection of elegant disposable plasticware perfect for your next dinner party.
Decorating the House
Add some ambiance to your party with decorations. You don't have to go overboard, but a few simple touches can go a long way. Consider adding candles, flowers, or a table runner that matches your theme.
Preparing the Food
Plan ahead and prepare as much food as possible in advance. This will save you time and stress on the day of the party. Make sure to also label any dishes with allergens or ingredients that may concern your guests.
Setting Up a Bar 
If you plan to serve alcohol at your party, set up a bar area with various drink options. Ensure to provide non-alcoholic beverages like water, soda, or juice. Consider hiring a bartender or assigning a friend to charge the drinks.
Hosting Your Dinner Party
Hosting a dinner party can be a lot of work, but it's important to remember to enjoy the company of your guests. Here are the essential steps to follow when hosting your dinner party:
Greeting Guests
As your guests arrive, greet them warmly and offer them a drink and an appetizer. Show them where to put their coats and bags and introduce them to other guests.
Serving Drinks and Appetizers
Once all your guests have arrived, it's time to start serving drinks and appetizers. Again, make sure to have various options available and replenish them throughout the night.
Serving Dinner
When it's time to serve dinner, bring out each dish one at a time, starting with the appetizers and ending with dessert. Make sure to serve each dish hot and on time.
Keeping Guests Entertained 
Keep your guests entertained throughout the night with good conversation, music, or games. You can also plan activities or discussion topics to help break the ice.
Cleaning Up After the Party
Once the party is over, it's time to clean up. Enlist the help of friends or family members to make the process go faster. Make sure to properly store any leftovers and dispose of any trash. Lastly, don't forget to thank your guests for coming and invite them to your next dinner party!
Hosting a dinner party can seem like a daunting task, but with the proper planning and preparation, it can be a fun and rewarding experience. Remember to plan ahead, prepare as much as you can in advance, and delegate tasks to friends or family members to make the process smoother. Finally, and most importantly, don't forget to enjoy the company of your guests! By following the steps outlined in this guide, you can confidently host your own successful dinner party and impress your friends and family. Happy hosting!