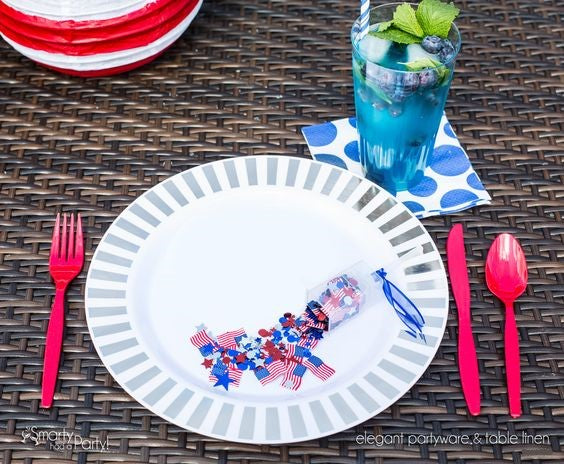 Fun Ways to Celebrate Columbus Day
Celebrating a special day like Columbus day is like live life to its fullest because this day is not coming back before 365 days. So we try hard to make it the best for the rest of the year. Since it's the day off for everyone, you get the entire day to have fun and play.
Here, we have covered you with fun ways and exciting ideas to spend this day with your friends and family like never before.
Arranging a Party
After all day hassle and outdoor activities like parade, throwing a party would be the most exciting way where you can invite your friends and family to enjoy and relax together to make this celebration even more mesmerizing.
Arrange a party in the evening or at night, decorate the surroundings, and create a theme to blow the vibes in the air for the guests. Try to make everything match the party's theme, at last - it's the celebration party. 
Perfect Feast
After all the fun and the party things, here comes the time to fulfill the need for food for your foody guests. Plan a lovely dinner for the guest, but arranging dinner to such an extent is not an easy task because the mess they are going to make might take you hours to clean. 
We have covered you with some fancy plasticware and a lot more to cover the whole party. You can use our plastic plates and the elegant mini partyware to make the table look even more attractive.
With our fabulous disposable serving ware, you can have a lovely dinner arranged for the guests without the hassle of cleaning the mess. 
And yes, there would be kids too at the party, so serving them water in glass won't be safe. With disposable drinkware, you can hand them anything in these.
Moreover, for other people who can't wait to quench their thirst for champagne, champagne flutes will be the perfect choice to serve the drinks.
Disposables
You can lessen your efforts in cleaning the after-party mess with disposable items. Moreover, all the disposable silverware sets aren't breakable as they are made up of leaves.
Recreational Activities
Here starts the real fun and joy you have been craving to gain. Playing games at a party where a group of people can participate at a time will add fun to the party. There are many indoor and outdoor games you can search for on the internet and play together to make this day more enjoyable.
Convert the room into a cinema to watch the movie together with the guest. You can use different RGB lights to decorate and create the environment. To give them the whole cinema vibe, serve the popcorn or their favorite snacks in our premium plastic bowls.
With all these fun ways, you can have an epic party for your loved ones to celebrate the day together.
It is celebrated in the United States on the second Monday in October. The traditional day is October 12, the day Columbus arrived. Since it is celebrated in autumn, in addition to red, blue, and white, you can also add autumn fruits and colors as a decoration for your table and arrangement. 
Cover Your Walls With a Map
Columbus Day celebrates the discovery of America, so setting up a map is a great way to get your guests to talk about the famous journey of Christopher Columbus. For Columbus Day, frame a large-sized map of the world and place it on a blank wall. Then, hang light bulbs around it to draw more attention to your wall decor, or use lights with LED strips to mark the path from Europe to America. If you're looking for Columbus Day activities to entertain your guests, organizing a darts game using a map is an exciting idea to boost your adventurous spirit. Glue the card to the styrofoam boards and hang it on the wall for easy placement of the darts game. However, to evoke the whole atmosphere of this day, red, blue, and white feathers on your darts symbolize Indian culture and also give a patriotic charm to your celebration of Columbus Day.
Host a Brunch Party
The best way to celebrate any long weekend is to throw a brunch party. And luckily, Columbus Day falls when the lovely fall season is in full swing. So host a Columbus Day brunch and pepper your dining table with patriotic colors and patterns to showcase your nationalism. Elegantly dress your table with a navy and white striped table runner and complement it with navy and white striped napkins. Pop a few tall white floral streams in a sea glass bottle or bottle vase for an enticing table centerpiece. Moreover, swap your dining chairs with white folding chairs and place a red sponge cushion top to creatively exhibit the American flag's colors in your brunch table set up without being too over the top.
Improvise the Storm as a Decor!
 Beautify your Columbus Day decor with nautical elements and bring a maritime atmosphere to your celebration. Showcase your collection of 3-D sailboat puzzles! Arrange rustic white wood boxes in front of the fireplace or the corner and place your miniature sailboats on top, imitating the ships of the Columbus expedition anchored off the coast of America.
Brunch on a Sailboat!
 If you want to take this day to the next level, bring your Columbus Day brunch party to the marina, or arrange it on a boat or sailboat for an authentic sea atmosphere. Put your snacks and desserts on a multi-layer rack to save space and use disposable plastic food serving utensils. This way, you will make your party unforgettable for your guests, and just imagine photos from your party! To make it even more striking, you can tell your guests to train like sailors!