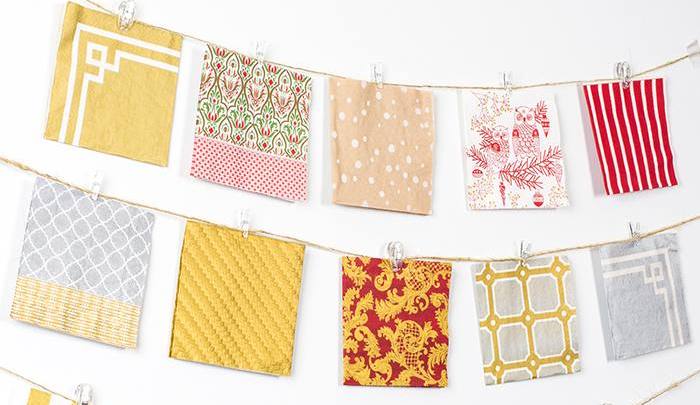 Disposable Paper Napkins: The Unsung Heroes of Stress-Free Entertaining
In the grand orchestra of party planning, certain elements take center stage—the dazzling decorations, the delectable cuisine, and the lively guests all play their parts harmoniously. But lurking in the background, often overlooked and underestimated, are the unsung heroes of stress-free entertaining: disposable paper napkins.
The Convenience of Disposable Paper Napkins for Stress-Free Party Hosting
This blog post invites you to discover disposable paper napkins' convenience, versatility, and sophistication for stress-free party hosting. Join us as we unwrap the magic of these unassuming heroes and explore how they can transform your gatherings from good to great.
Say goodbye to the hassle of cloth napkins, and let's embrace the era of stress-free hosting with the help of these often underestimated but indispensable party companions.
The Convenience of Disposable Paper Napkins
The Hassle of Cloth Napkins
1. Pre-Event Preparation: Before the party even begins, you must ensure that your cloth napkins are clean, stain-free, and neatly folded. This might mean hours spent ironing and folding, which can be time-consuming.
2. Post-Party Cleanup: The real work begins after the festivities. Collecting, sorting, and laundering a mountain of used cloth napkins can feel insurmountable. Not to mention, stains from spilled drinks or dropped hors d'oeuvres may require pre-treatment and additional washing.
3. Storage and Maintenance: Storing cloth napkins between events can be challenging. They may require careful storage to prevent wrinkles and damage, taking up valuable space in your linen closet.
Disposable Napkins: A Convenient Alternative
1. Ready-to-Use: Disposable napkins come pre-folded and ready for action. No need to worry about wrinkles or perfect folds. They're pristine and hassle-free right out of the packaging.
2. Effortless Cleanup: The magic of disposable napkins truly shines during cleanup. When the party's over, simply gather them up, toss them in the trash, and voilà—your table is clear, and you're spared the hours of laundry duty.
3. Time-Saving Benefits: Disposable dinner napkins are a time-saver. You can spend less time on napkin-related chores and more time enjoying your guests' company, which is, after all, the essence of entertaining.
Elevating Your Event with Fancy Disposable Napkins
Fancy disposable napkins are more than just practical. They can also enhance the atmosphere of your occasion with fancy options.
A World of Variety
Decorative Designs:

 Fancy disposable napkins come in an astonishing array of designs, patterns, and colors. Whether you're planning a whimsical birthday party, a sophisticated cocktail soirée, or a romantic dinner, there's a design to suit your theme. These napkins can beautifully complement your event's aesthetic, from classic stripes to elegant florals.

Premium Materials:

 Beyond aesthetics, disposable napkins often feature premium materials like high-quality paper, linen-like textures, and even cloth-like softness. They look luxurious and feel exceptional, adding a tactile element to your table setting.

Customization:

 Many manufacturers offer customization options, allowing you to personalize your fancy disposable napkins with monograms, logos, or event-specific details. This level of personalization adds a unique touch to weddings, corporate gatherings, and other special occasions.
Aesthetic Appeal
Elegance and Sophistication:

 Disposable napkins exude elegance and sophistication, elevating even the simplest table settings to refined luxury. They make a statement that your event is unique and well-thought-out.

Coordinated Color Schemes:

 With a wide range of color options, you can easily blend your disposable napkins with your overall color scheme, ensuring a cohesive and visually pleasing look for your event.

Conversation Starters:

 Unique and eye-catching designs can serve as excellent conversation starters among your guests. They add an element of surprise and delight to the table.
Fancy Disposable Napkins for Weddings
For those planning weddings, the availability of disposable wedding napkins is a game-changer. These napkins are designed to enhance your special day's romantic and celebratory atmosphere. Whether you choose elegant white and gold napkins or a design that reflects your unique love story, disposable wedding napkins add an unforgettable touch to your reception.
Discover Smarty Had A Party Online Store
Now that we've explored the wonders of disposable paper napkins and their invaluable role in stress-free entertaining, you might wonder where to find the perfect napkins to elevate your next event. Look no further than Smarty Had A Party—a trusted and reputable online store dedicated to making your party planning experience seamless and unforgettable.
Your Go-To Source for Disposable Party Supplies
Smarty Had A Party has become a go-to destination for those seeking high-quality disposable party supplies that combine convenience, style, and affordability. With an impressive selection of disposable napkins and a wide range of other party essentials, Smarty is your one-stop shop for all things related to hosting memorable gatherings.
Disposable Napkin Variety: At Smarty Had A Party, you'll find an extensive array of disposable napkins to suit every occasion and preference. Whether you're searching for elegant dinner napkins, whimsical cocktail napkins, or specialized wedding napkins, Smarty's collection has you covered. From classic and minimalist designs to elaborate patterns and textures, you will discover the perfect napkins to complement your event's theme.
Complementary Party Supplies: Smarty Had A Party offers a comprehensive selection of complementary party supplies besides disposable napkins. From disposable dinnerware like plates, plastic cups, and disposable cutlery to tablecloths, eco-friendly partyware, and decorations, you'll find everything you need to create a cohesive and visually stunning party setup.
How to Access Smarty Had A Party?
Getting started with Smarty Had A Party is easy:
Visit Smarty's Website:

 To explore their extensive range of disposable party supplies, including disposable napkins, visit the website at 

SmartyHadAParty.com

.

Browse and Shop:

 Once on our website, take your time to browse through the various categories and product offerings. You can filter your search by event type, color, theme, and more to find precisely what you want.

Place Your Order:

 When selected, add your chosen items to your cart and follow the easy checkout process. You'll be guided through the steps to complete your purchase securely.

Enjoy Stress-Free Hosting:

 With Smarty Had A Party's top-notch products, you'll be well-equipped to host stress-free and memorable events. Your guests will be impressed by the quality and style of your disposable napkins and party supplies.
Frequently Asked Questions (FAQs)
1. How durable are disposable napkins?
The durability of disposable napkins varies depending on the quality and thickness of the paper. While some are designed for one-time use, others are more substantial and can withstand multiple uses during an event. Opt for thicker napkins or those labeled "premium" for enhanced durability.
2. Are disposable napkins cost-effective compared to cloth napkins?
Disposable napkins are often more cost-effective than cloth napkins when considering the expenses of purchasing, cleaning, and maintaining cloth napkins. Additionally, the time saved on laundry and ironing makes disposable napkins an attractive and budget-friendly choice for many hosts.
3. How should I dispose of paper napkins after the event?
Proper disposal of paper napkins is essential for environmental responsibility. If your napkins are biodegradable or compostable, they can be disposed of in your compost bin. Otherwise, dispose of them in your regular trash. Avoid flushing paper napkins down the toilet, as they can clog plumbing.
4. What sizing options are available for different types of disposable napkins?
Disposable napkins come in various sizes to suit different purposes. Cocktail napkins are typically smaller and ideal for drinks and appetizers. Luncheon napkins are slightly larger and versatile enough for meals and desserts. Dinner napkins are the largest and provide an elegant touch to formal dinners.
As we conclude this journey into the world of disposable paper napkins, one truth emerges: these napkins are not just practical but essential. They are your companions in crafting unforgettable moments, freeing you to focus on what truly matters: the joy of celebrating with friends and loved ones.
So, the next time you host a gathering, whether it's an intimate dinner party, a grand wedding, or a lively backyard barbecue, remember the unsung heroes that await in the form of disposable paper napkins. They are your allies in creating a seamless and stylish event, leaving indelible memories and ensuring every guest leaves smiling. Embrace the convenience, elegance, and practicality they offer, and let your next gathering be a testament to the art of stress-free entertaining.