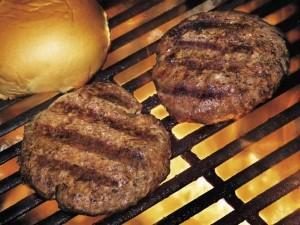 Dad-worthy Food For Father's Day
Father's Day is fast-approaching, and before you know it Sunday will be here. If you haven't gotten around to planning a shindig for dad, not to worry! Throwing him a surprise lunch is a great way to show your appreciation. Of course, you have to have the right menu, so here are a few delectable ideas for what to serve.
You can't go wrong with some tasty burgers, but why not kick things up a notch? Fill the center of the burger with some cheddar cheese and wrap the whole patty in thick slabs of bacon. Throw some barbecue sauce or mayonnaise on the bun and you've got an over-the-top treat that's sure to delight.
Whet everyone's appetite with a heaping plate of nachos. Cover the whole plate of chips in gooey cheese and liberal amounts of sour cream. Throw on some jalapenos and salsa and you're good to go!
It wouldn't be a proper Father's Day celebration without some beer. Do away with the big breweries and find some craft beer to give him. There's probably a small brewery in your area that makes some fantastic brew, so get searching!