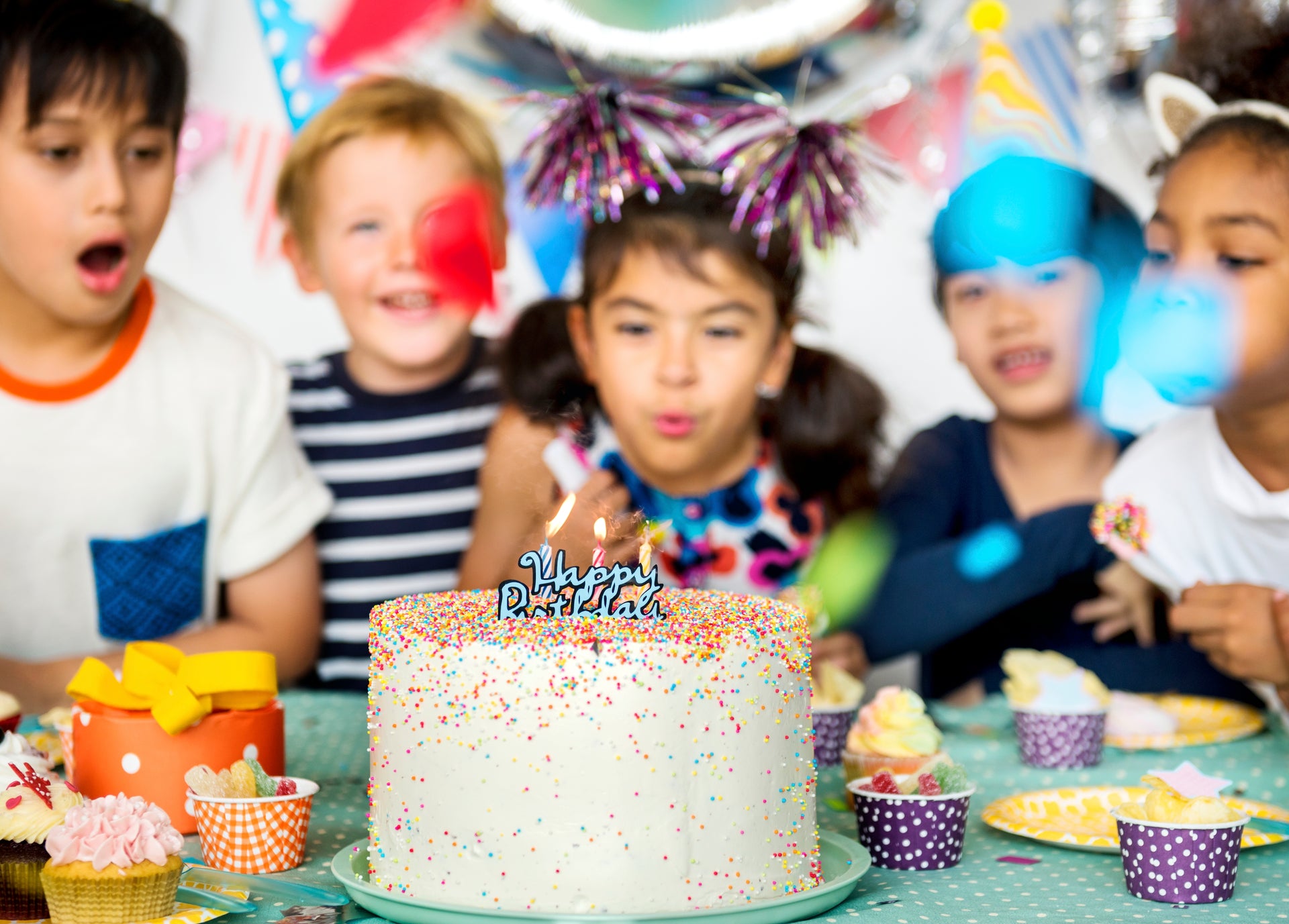 7 Steps to Planning a Kid-Friendly Party?
Are you planning a party for your child but feeling overwhelmed by the process? Planning a kid-friendly party can be a lot of work, but it can also be a fun and rewarding experience with the proper steps. Several key steps can help make your child's party successful, from choosing a theme to planning activities and decorations. In this blog post, we will walk you through 7 essential steps to planning a kid-friendly party that both you and your child will enjoy. So, let's get started and make your child's party a memorable experience for everyone involved!
1. Choose a Theme
When planning a kid-friendly party, the first step is to choose a theme. A party theme makes it more fun and exciting for the kids and helps guide your party planning process. You can choose a theme based on your child's interests, favorite characters, or simply a color scheme your child likes.
A theme is essential because it sets the party's tone and helps you decide on decorations, food, and activities. Some popular kid-friendly themes include princesses, superheroes, pirates, unicorns, and sports. You can also choose a seasonal theme, such as a beach party for the summer or a winter wonderland for the holidays.
Once you have chosen a theme, it's time to incorporate it into the party. First, you can create invitations matching the theme, such as superhero or princess designs. Then, you can incorporate the theme into the decorations using themed balloons, banners, and table settings. You can even create a themed backdrop for a photo booth or a themed centerpiece for the dessert table.
Regarding food, you can get creative and serve themed snacks such as goldfish crackers for a pirate party or rainbow fruit skewers for a unicorn party. You can also create a themed cake or cupcakes that match the party's color scheme or characters.
2. Set the Date and Time
The next step in planning a kid-friendly party is to set the date and time. This is essential as it can impact attendance and the party's overall success. When choosing a date and time, consider your child's schedule, school calendar, and any other events or holidays that may conflict.
One crucial factor to consider is your child's age. Younger children may do better with earlier party times, while older children may prefer later parties. It's also important to consider the length of the party and how long you want it to be. For example, a two-hour party may be sufficient for younger children, while older children may prefer longer parties.
When setting the date, avoiding conflicts with other events, such as family vacations or holidays, is essential. This can impact attendance and make it difficult for guests to RSVP. It's also important to consider the weather when planning an outdoor party. If you live in an area with extreme temperatures, planning your party indoors or during a more moderate season is best.
The best times for a kid-friendly party are typically on weekends, as most children are out of school and available to attend. However, midday parties are also popular, allowing for a lunchtime meal and afternoon activities. Another option is to plan a party during a school break or holiday, which gives children more time to attend and participate in the festivities.
3. Choose a Venue
Choosing the right venue is another essential step in planning a kid-friendly party. The venue you choose can impact the overall success of the party and the activities you can offer. There are several options for party venues, including your home, a park, a community center, or a rented space.
When choosing a venue, consider the number of guests you plan to invite, the activities you want to offer, and the age of the children attending. For example, if you plan a bounce house or other large activities, you will need a venue with enough space to accommodate them. On the other hand, if you plan to have a smaller, more intimate party, your home or a park may be a good option.
Another essential factor to consider is the theme of the party. Choose a venue that fits the theme, such as a beach for a beach party or a community center for a sports-themed party. You can also transform the venue to fit the theme by adding decorations, themed props, and other party supplies. For example, you can add a treasure chest and pirate flags to a community center to transform it into a pirate's cove.
Book it well in advance to ensure availability if you rent a venue. You should also consider the cost of the venue and any additional fees associated with it.
4. Plan the Menu
Planning the menu is another crucial step in planning a kid-friendly party. When planning the menu, it's essential to consider the age of the guests, the time of day, and any dietary restrictions or allergies. Here are some factors to consider when planning the menu:
Age of guests:

 Younger children may prefer simpler foods, while older children may appreciate more sophisticated options.

Time of day: 

If the party is in the morning or early afternoon, consider serving brunch foods such as muffins, fruit, and yogurt. If the party is in the afternoon or evening, consider serving finger foods such as pizza, sandwiches, and chicken tenders.

Dietary restrictions:

 Consider any dietary restrictions or allergies when planning the menu. Offer options that cater to different nutritional needs, such as vegetarian, gluten-free, and dairy-free options.
Some kid-friendly party food ideas include:
Pizza: 

This is a classic party food that kids love. Offer a variety of toppings to cater to different tastes.

Fruit skewers: 

These are healthy and colorful options that kids enjoy. Serve with a yogurt dip for added flavor.

Mini sandwiches: 

These are a great lunch or brunch party option. Offer a variety of fillings, such as turkey and cheese or peanut butter and jelly.

Cupcakes:

 These are popular party desserts. Offer a variety of flavors and decorate them to fit the party theme.
If you have guests with dietary restrictions, ask about their needs when sending out invitations. You can also include a note on the invitation asking guests to let you know if they have any dietary restrictions or allergies. Be sure to offer various options catering to different dietary needs, so everyone can enjoy the party.
5. Choose Appropriate Party Supplies
When planning a kid-friendly party, choosing appropriate party supplies is essential. One option that is popular for kids' parties is disposable plastic partyware. Here are some benefits of using disposable plastic partyware for a kid-friendly party:
6. Plan Activities and Entertainment
No party is complete without some fun activities and entertainment for the guests, especially for a kid-friendly party. There are many options when it comes to kid-friendly party activities and entertainment. Some popular choices include:
Arts and crafts: 

Set up a station where kids can create crafts such as friendship bracelets, DIY slime, or decorate their cupcakes.

Games:

 Plan age-appropriate games such as pin the tail on the donkey, musical chairs, or scavenger hunts. You can also set up a video game station for older kids.

Photo booth:

 Set up a photo booth with props that fit the party theme. Kids love taking silly pictures with their friends.
Planning activities and entertainment suitable for the guests' age group are essential. For example, simple games and activities that don't require reading or complex instructions are ideal for younger kids. For older kids, more challenging games and activities that require problem-solving or strategy may be more engaging.
7. Decorations and Party Favors 
No party is complete without decorations and party favors! Here are some tips for planning decorations and party favors for a kid-friendly party:
Decorations: 

Balloons, streamers, and banners are classic party decorations. You can incorporate the party theme into the decorations, such as using pirate-themed decorations for a pirate party.

Party favors:

 Small toys, candy, and stickers are popular. Consider creating party favors that fit the party theme, such as personalized keychains or custom t-shirts.