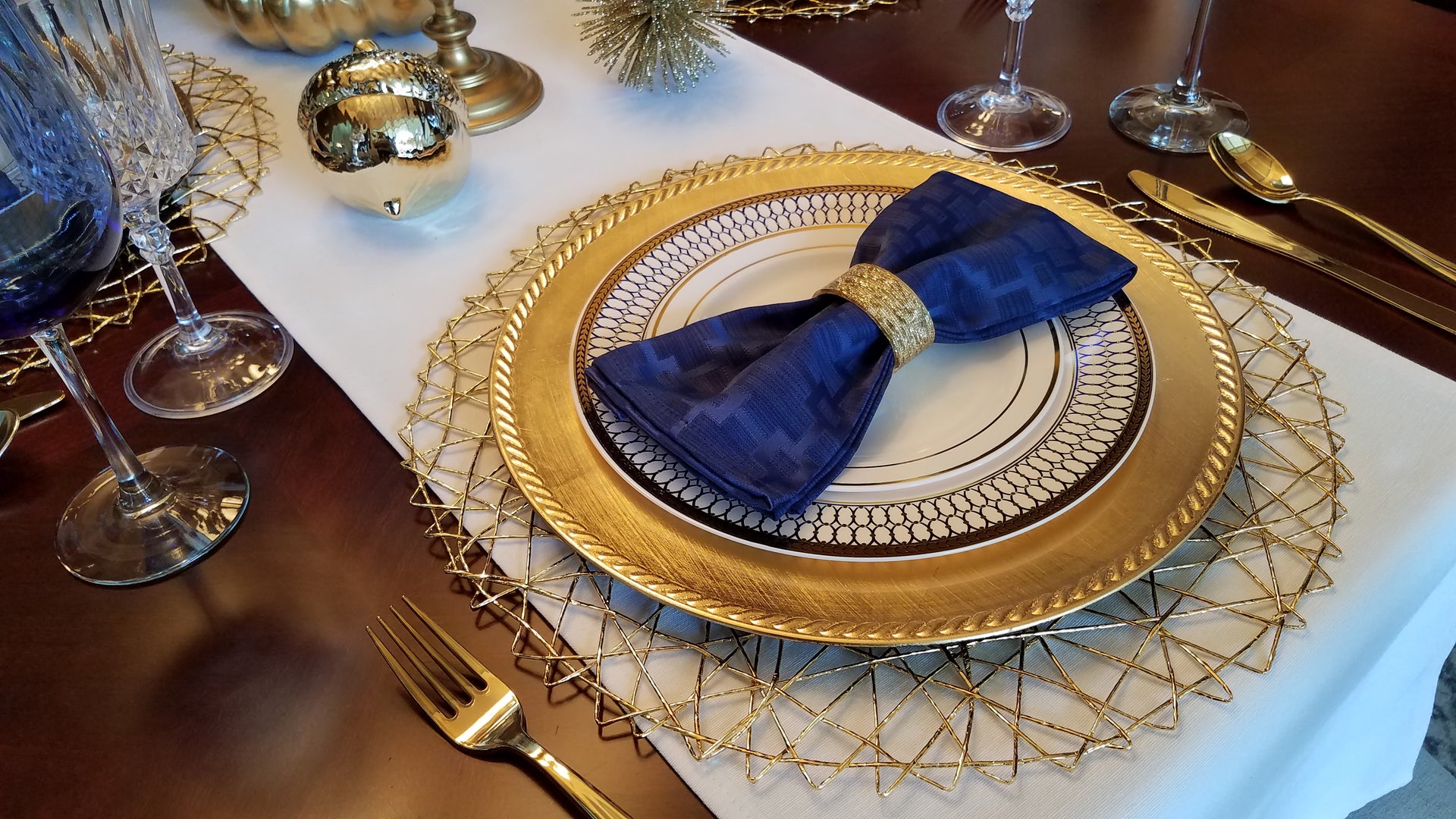 6 Tips for Hosting the Ultimate Dinner Party
A dinner party is a great way to bring together friends and family for good food, conversation, and laughter. However, hosting a dinner party can also be a daunting task. There are many things to consider, from planning the menu to setting the table and preparing the food. That's why we've compiled a list of 6 tips to help you host the ultimate dinner party. With these tips, you'll be able to impress your guests and create a memorable experience that they will cherish for years to come. So, whether you're a seasoned host or a first-timer, read on to learn how to throw a dinner party that your guests will never forget.
1. Plan Ahead
The first step to hosting the ultimate dinner party is to plan ahead. This means taking the time to carefully consider your menu, your guest list, and any dietary restrictions or allergies that your guests may have.
When selecting your menu, it's essential to choose dishes that are not only delicious but also easy to prepare. Don't try to overcomplicate things by cooking dishes that require a lot of time or expertise. Instead, focus on simple yet flavorful recipes that can be prepared beforehand.
Once you have your menu in place, it's time to create your guest list and send out invitations. Consider the size of your home and how many people you can comfortably accommodate. Invite a mix of people to ensure a diverse and exciting group.
It's also important to consider your guests' dietary restrictions or allergies. Make sure to ask about these ahead of time so you can plan accordingly. If you need help deciding what to make, consider offering various options, including vegetarian and gluten-free dishes.
By planning ahead and taking the time to consider your menu, guest list, and any dietary restrictions, you'll be able to create a seamless and enjoyable dinner party experience for everyone involved.
2. Decorate Your Home
Creating a warm and inviting atmosphere is crucial when hosting the ultimate dinner party. Your home should feel comfortable, welcoming, and visually appealing. You can create a stunning ambiance that will enhance the dining experience by incorporating simple decorative elements.
Start by considering the lighting and music in your home. Dim the lights and choose soft, soothing music to set the mood. Candles are also a great way to add warmth and light to the space.
Next, set the table with disposable dinnerware, plastic tablecloths, elegant disposable silverware, and centerpieces. Again, it's essential to consider the overall theme of the dinner party and select items that will complement it. For example, if you're going for a rustic look, you might choose a burlap table runner and mason jar centerpieces. For a more formal look, consider using crisp white linens, fancy disposable drinkware, and elegant candlesticks.
Disposable dinnerware can be an excellent option for a dinner party, as it eliminates the need to wash dishes and reduces the risk of breakages. In addition, high-quality disposable dinnerware can be stylish and functional, and you can find many options that look like real ceramic or glassware at Smarty Had A Party online store.
3. Consider Your Drinks
No dinner party is complete without drinks. To ensure that everyone has a great time, it's vital to offer a range of options, including both alcoholic and non-alcoholic beverages. This will ensure your guests have something to sip on, regardless of their preferences.
When selecting your drinks, consider pairing them with the meal or dessert. For example, you might choose a white wine with a light salad or a full-bodied red with a hearty main course. Similarly, you might select a sweet dessert wine with a rich chocolate cake or a crisp, refreshing sparkling wine with a fruit tart.
Non-alcoholic options are just as crucial as alcoholic drinks. Consider offering a selection of sodas, juices, and other non-alcoholic beverages. Also, consider creating a signature cocktail for the evening to serve as a welcome drink.
To keep things organized and ensure that everyone's glasses are full, consider hiring a bartender to help with the drinks. This will allow you to focus on hosting and enjoying the evening without worrying about pouring drinks for everyone.
4. Don't Be Afraid to Ask for Help
Hosting a dinner party can be a lot of work, and it's essential to recognize that you can't do it all on your own. So don't be afraid to ask for help to make the evening successful.
One way to get some help is by asking friends or family members to bring a dish or a bottle of wine. This reduces the workload for you and allows your guests to contribute to the event and feel more involved in the evening.
Another option is to hire a caterer or a bartender to help with food and drinks. This is an excellent choice if you need more confidence in your cooking or bartending skills or simply want to focus on hosting and entertaining your guests.
When hiring a caterer or a bartender, it's essential to do your research and find someone experienced and reliable. Discuss your expectations and preferences in advance to ensure they understand what you're looking for. By asking for help, you can take some of the pressure off yourself and enjoy the evening with your guests. Remember, the ultimate goal is to have a great time, so don't hesitate to delegate tasks and enjoy the party.
5. Keep Things Simple
While creating a beautiful atmosphere and delicious food for your dinner party is important, it's equally important to keep things simple. By choosing dishes that are easy to prepare and serve, you'll be able to enjoy the evening without feeling overwhelmed.
When selecting your menu, choose dishes that can be prepared in advance and require minimal last-minute preparation. This will allow you to spend more time with your guests and less time in the kitchen.
Don't stress too much about the presentation, and focus on the quality of the food. While making your dishes look attractive, remember that taste is the most important factor. Your guests will appreciate delicious, well-prepared food regardless of how it looks on the plate.
If you need more confidence in your cooking skills, consider ordering items from a local restaurant or deli. This can be a great way to ensure the food is high-quality without adding extra stress to your evening.
6. Enjoy the Party
When hosting a dinner party, getting caught up in making everything perfect is easy. However, it's important to remember that the ultimate goal is to enjoy good company and food.
Don't stress too much about the small details. These minor imperfections won't detract from the overall experience; your guests will appreciate your effort. Instead, focus on enjoying the party with your guests. Take the time to sit down and have a conversation with each person, and join in on the laughter and fun. By being a part of the festivities, you'll help create a warm and welcoming atmosphere that everyone will enjoy.
Remember that the party's point is to enjoy good company and food. By keeping this in mind, you'll be able to relax and enjoy the evening with your guests. After all, the best dinner parties are the ones where everyone has a great time!
We hope these tips have inspired you to host your ultimate dinner party. With a bit of creativity and a lot of enthusiasm, you can create an unforgettable evening that your guests will cherish for years to come.