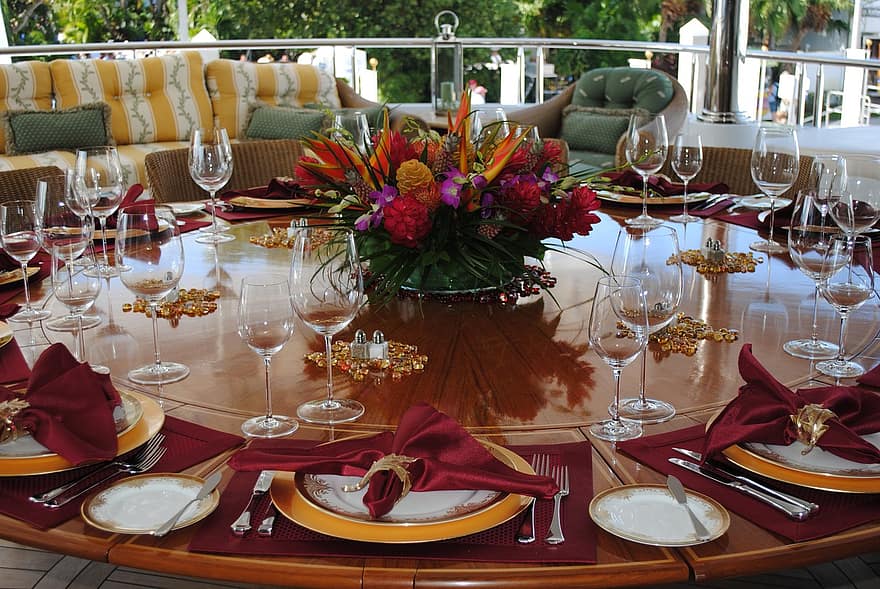 Successful Event Planning For Smarties
Whether it's a casual reunion of friends or a festive party with many people you want to impress, the trick to organizing a genuinely perfect party is to plan. Even the most minor details must be thoroughly planned so that you can relax and have fun with your guests.

The mood of the host or hostess will be transferred to the atmosphere of the whole party, so you can know in advance that stress or nervousness in the company of your guests is out of the question. To create the ideal atmosphere and ambiance at your party, we have decided to give you some tips and rules to help you put all your plans into action.

Don't get upset about small things. Plan and prepare the little things and details until you are satisfied with the result, but if something is not right, do not panic. If you stay relaxed and happy, your guests will be more pleasant. Still, no one is perfect, right?
Successful Event Planning
Every successful event needs great food, room, and table décor appropriate to the occasion, entertainment, and detailed planning. Whether you buy food already prepared, have the event catered, or make it yourself, you'll want to have something to serve your guests.
Basics
Basics like chip and nuts, trays of bite-size appetizers, or passed oeuvres are all perfect. You'll also need napkins, small plates, and little spears or even toothpicks to jab the item with. Next is a buffet or sit-down dinner. You'll want to have a slice of meat or two on a buffet, vegetarian options, chicken or seafood, and several sweets or desserts. Next, you need to determine what you want to be the focal point for the party's space. This could be a bandstand or other location that you want your guests to notice as soon as they walk into the venue. In this area, you'll want to show your most beautiful decoration. This could be fabric draping, large floral arrangements, special lighting, or tall plants. Next, the cocktail or dinner tables will need décor with linens, runners, scarves, candles, bouquets, chairs, etc. As much as your budget allows.
To ensure your room looks pulled together, you'll want to choose two primary colors and one accent color that stands out. These colors should run throughout the room and table at floor level, mid-level (like on a table), and eye level. The patterns are not essential to get the room to look pulled together, but the colors, including the shades, need to be the same at each level. Even if you are doing all white, you may want to have three different shades of white such as eggshell, cream, and silver.
Smarty Choice
Smarty has so many options to help you create the look you want, all at an economical price!
Entertainment is another facet of your event that can make the party. Creates the mood that you are looking for. If you want the party to be lively, have high-energy music that makes you want to tap your feet too! If you're going to have it start a little slower, then gradually get more lively later in the night, plan your songs accordingly.
If your event has a theme, incorporate pieces with the same flavor and style into the song list. Whether you're going all out with a live band, having a DJ, or just programming your iPod, set the mood through your song choice for the entire event. If this is an important event, such as a wedding, executive function, or expensive party, a crucial step is to review everything one last time with all of your suppliers. Do this the week of the event, preferably one or two days before.
Prevent misunderstandings, costly mistakes, or omissions. If you are the hostess, consider having a friend or hire a professional to oversee the contracted services on the day of the event. Make sure that everything is organized and have everything spelled out in the most incredible detail possible. Relax and have fun. The party is about to begin!
Party Tricks & Tips
First, you will need to define the ultimate goal of this event, which is why prompted you to plan the event. Event planning can be stressful, and the organizer often may feel overwhelmed.
Start planning as soon as possible. If you plan a big event, you should start planning it much earlier. It takes about a month to plan more minor events.
Here are some fundamental steps for planning a successful event or a miniature accelerated course:
Start planning a few weeks and make a budget.
Choose the date, time, and place of the event. Book if needed.
Decide on a fun theme.
Make a guest list.
Invite the guests.
Plan decorations, rentals, entertainment, and food in advance.
Ask for help to decorate and prepare food for the day (so you can do it on time).
If you plan to serve food at the party, find out if there are some specific things that your guests like or dislike or can or cannot eat - whether they are vegans, allergic to certain foods, and the like. Also, make sure that every guest can enjoy the music you play. Plan in advance space for particular groups of guests - such as a seating area for older guests or a play area for younger guests. You certainly don't want to look for extra chairs when your guests have already arrived because it may seem like you didn't plan their arrival.
Choose the lighting for the party you are organizing - each type of evening requires different lighting, which you probably already know. For example, if you are having dinner with couples, you need gentle and dim lighting. Keep drinks and food in a place that is easily accessible. If your party guests don't know each other, we advise you to create a buffet because it will be easier for them to start a conversation while taking food.
To organize and plan the perfect party, you have to be relaxed and allow yourself some mistakes. Remember - whatever you do, things will go their way. Relax and enjoy!