Clear Plastic Portion / Souffle cup 4oz
Clear Plastic Portion / Souffle cup 4oz
Color:
Clear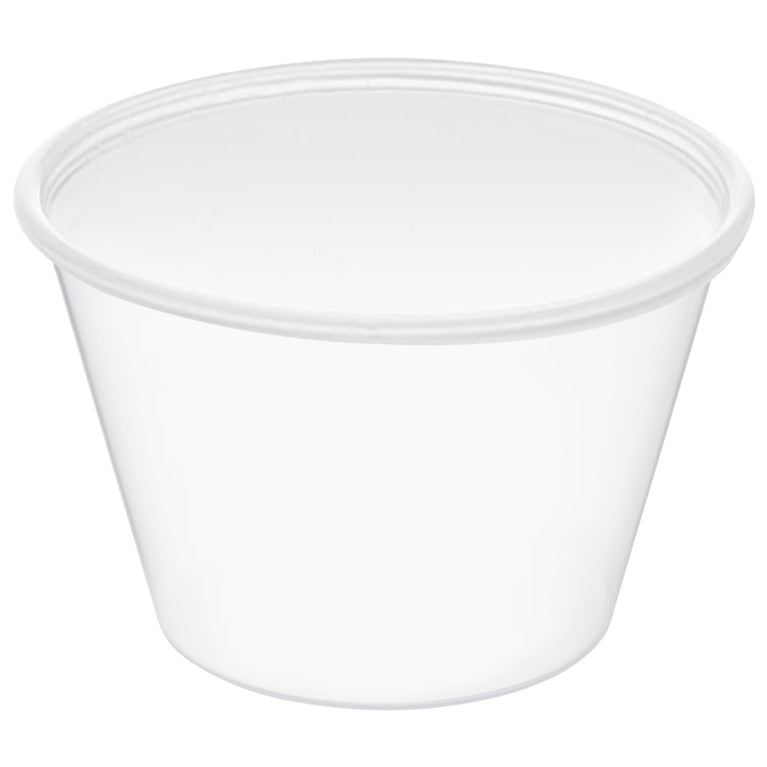 Free Shipping
orders over $49


Free Returns
up to 6 months

Product Features
Case quantity: 20 packs of 125 cups
Color: Clear
Shape: Round
Material: Plastic
Disposable: One-time, single party use
Recycling code: #6 PS Polystyrene
BPA-free: Yes
Product Description
In food service and hospitality, attention to detail is paramount. This miniature clear plastic disposable portion/souffle cup is vital in enhancing customer experiences and streamlining operations in various food establishments. This premium plastic cup is a small, transparent cup made of high-quality plastic. It is designed to hold a precise portion of food, around 4 ounces. The clear design allows for easy visibility of the contents, making it ideal for serving sauces, condiments, dressings, and small sides like ketchup, mustard,...
Read Full Description
Customer Reviews
Select a row below to filter reviews based on the average customer rating.
See All Reviews
Free Shipping
orders over $49


Free Returns
up to 6 months